What headlines shook the KPop world in 2017?
2017 was officially over, but it was also a tumultuous year for many in the KPop scene. The mood was celebratory for some, but many made headlines for the wrong reasons. Let us look-back at some of these headlines.
Back in June, the police shared that Big Bang's T.O.P was under investigation for the violation of national drug laws. The investigations also took place at a time where T.O.P was serving his military duty at the Gangnam Police Station.
Sensory Couple's Park Yoo Chun and Ms. Song, a bar hostess, had been involved in a series of sexual assault and defamation cases for a year. In June 2016, Ms. Song sued Park for sexual assault. The following month, Park sued Song for defamation and false accusations. Park was acquitted in March and Song in July 2017. Following Song's acquittal, the prosecutor's office appealed the court's ruling.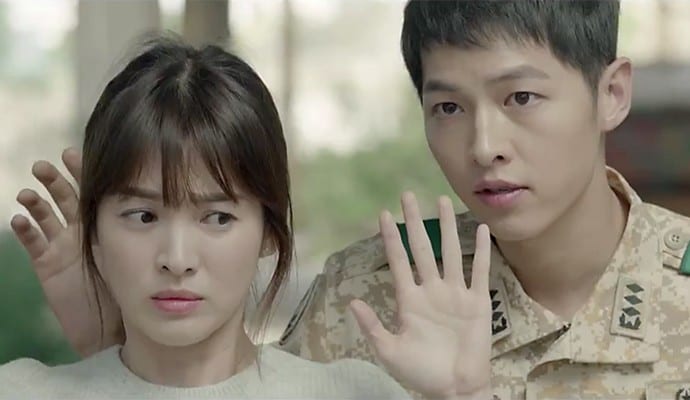 The Descendants of the Sun couple tied the knot on Halloween, at the Yeongbin Hall in Shilla hotel. It was a star-studded wedding with the bride shining he brightest wearing a pearl-colored Christian Dior dress and an elbow-length veil.
On May 24, Sidus HQ announced that Kim Woo Bin was diagnosed with nasopharyngeal cancer and was being treated. He posted an update via his fan cafe in late December that he had completed 3 chemotherapy and 35 radio therapy treatments. He added that he is doing regular follow-ups, taking light strolls, and eating regularly with his strength improving.
5. Rain and Kim Tae Hee's wedding
Rain and Kim Tae Hee ended their five-year dating relationship with a beautiful wedding on January 19 in Gahoe-dong cathedral in Jongno, Seoul.
Actor Kim Joo Hyuk passed away in a tragic car accident on October 30. The whole entertainment industry was shocked, and celebrities mourned the sudden death, including Kim's girlfriend, Lee Yoo Young.
7. Demise of Jonghyun (SHINee)
on December 18, SHINee's Jonghyun was discovered unconscious at a residence in Cheongdam; and was declared dead at the hospital he was sent to. It was revealed that he was suffering from depression, which remains a major concern in the Korean society; and around the world.
8. Taeyang and Min Hyorin engagement
Yes, your favourite Taeyang Oppa is engaged with girlfriend Min Hyorin. The news was confirmed by both agencies, and that Taeyang would like to get married before he gets enlisted for military service. The wedding was said to be planned for February 2018.
People makes mistakes in life, and your oppas would eventually get married. Such is life, and celebrities are no difference in these instances. Whatever the case, 2018 is a fresh new year; and let us move forward and anticipate more great music to come.
Article by: James @ KAvenyou