The top 3 were treated atop Singapore's finest restaurant, Ku De Ta with the judges, Georgina Wilson, Alex Perry and Joey Mead King. The judges gave them an opportunity to talk about their career aspirations in the industry and also gave them the motivation to be Asia's Next Top Model.
For the final photoshoot, Monika, Gani and Aimee arrived at the Fullerton Hotel in Singapore, where they were greeted by Alex and world-renowned photographer Jean-Baptiste Fort. The girls would be shot in haute couture with colonial Singaporean architecture as the backdrop. Haute couture is the epitome of high-fashion – it is handmade, designer apparel. The girls were briefed to be effortless and to bring beauty to all of the garments that they will be shot in.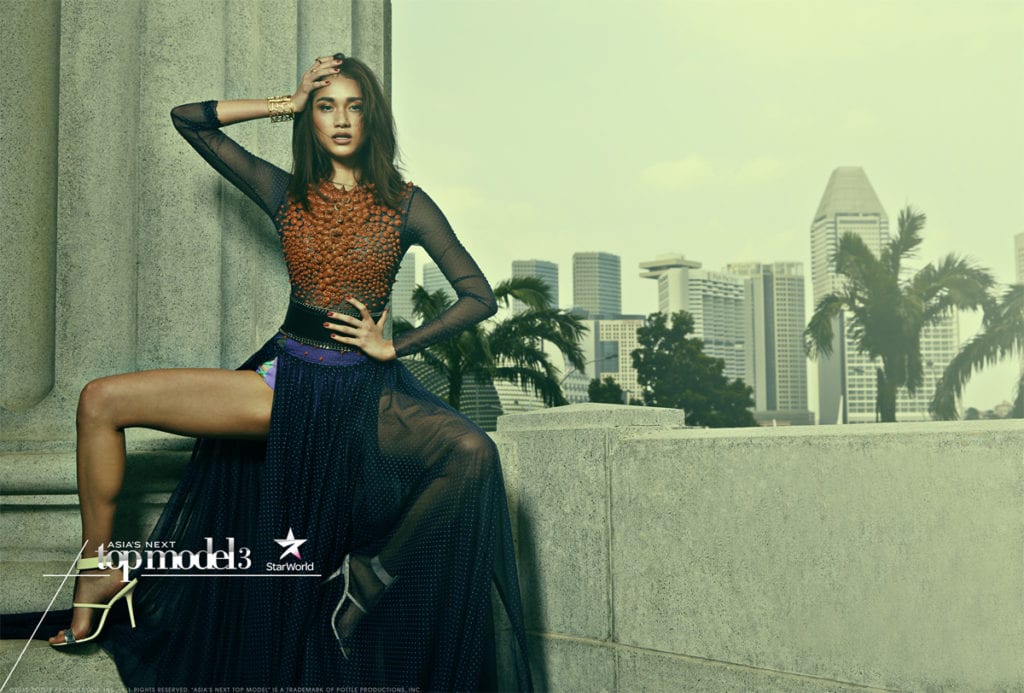 The girls showed their ultimate A-game during the photoshoot and produced three incredible photos. The decision for who will become Asia's Next Top Model proved to be a difficult one.
The top 3 arrived at the stunning CHIJMES Hall, where many international designers have staged their shows. The girls arrived to a huge surprise – as Joey couldn't let the girls do the last stretch alone.
Aimee, Gani and Monika annihilated the runway, and they all looked like top models. Georgina, Joey and Alex commented on each of their walks, but also decided that the deliberation will be the most difficult yet.
The contestants were critiqued on their haute couture photoshoot and their final runway walk. After each of the girls were assessed, the judges gave them another surprise, which brought them all to tears. The final decision was made and one girl is crowned Asia's Next Top Model.
Asia's Next Top Model 3
Every Wednesday
8.45pm
StarWorld
Singtel TV Ch. 301 and StarHub TV Ch. 501
Asia's Next Top Model Official Accounts
Facebook: Asia's Next Top Model
Twitter: @AsNTM
Instagram: @asntm_3
YouTube: AsNTM3