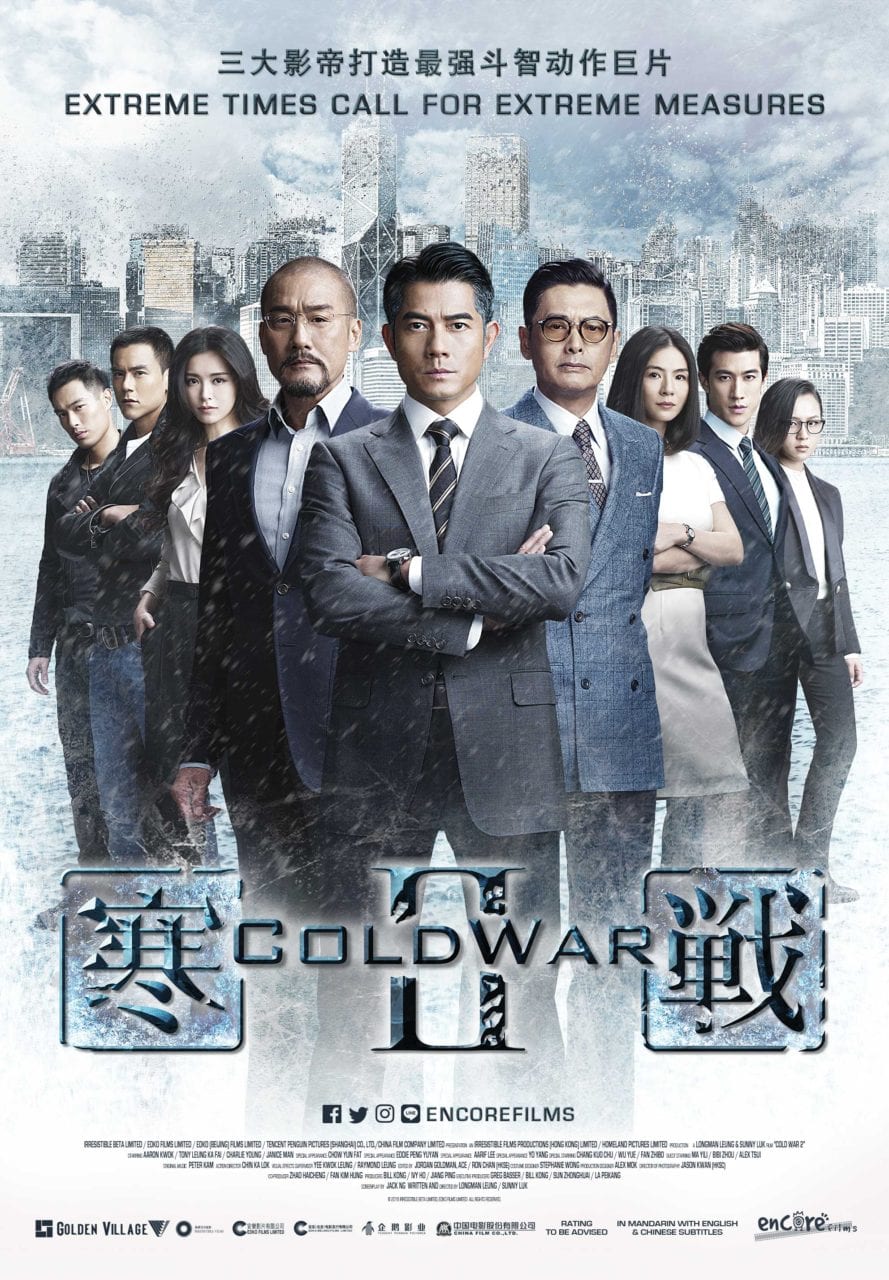 "Cold War", the codename for the rescue operation of the five kidnapped police officers, is deemed a partial success. Despite the political outcry, the risky rescue led by Acting Police Commissioner Sean Lau (Aaron Kwok) gains him promotion to the highest rank in the police force, yet causes Deputy Police Commissioner Waise Lee (Tony Leung Ka Fai) his reputable career. Joe Lee (Eddie Peng), son of Waise and the sole suspect of the kidnapping, is captured and taken into custody. The case remains an unsolved mystery, and Sean is hell-bent on uncovering the details.
Sean's family gets in the crossfire, forcing him to make the toughest decision of his life: exchange Joe's freedom for his family's safety. With his career now on the line, Sean faces an impeachment proceeding that includes Osward Kan (Chow Yun Fat), an influential senior counsel and an independent member of the judicial council. He becomes the key figure in determining Sean's fate, and it is unknown whether he is friend or foe. Sean's adversaries within the police force, in an attempt to bring down his career, are desperate to get Osward on their side. With enemies moving from the street and into the political arena, the real kingpin, who has been lurking in the dark all along, is slowly bringing his masterplan into play.
Title: COLD WAR 2 寒战 2
Director: Sunny Luk & Longman Leung
Cast: Chow Yun Fat, Aaron Kwok, Tony Leung Ka Fai, Eddie Peng, Charlie Young, Janice Man, Aarif Rahman, Yo Yang, Bibi Zhou, Fan Zhibo and Wu Yue
Genre: Action, Crime, Thriller
Language: In Mandarin with English and Chinese subtitles
COLD WAR 2 opens in cinemas on 8 July.
Psst! Chow Yun Fat, Aaron Kwok, and Eddie Peng will be visiting Singapore from 5 to 6 July to promote the film. More details will be up soon! 😉
Check out Encore Films Facebook Page for more details!