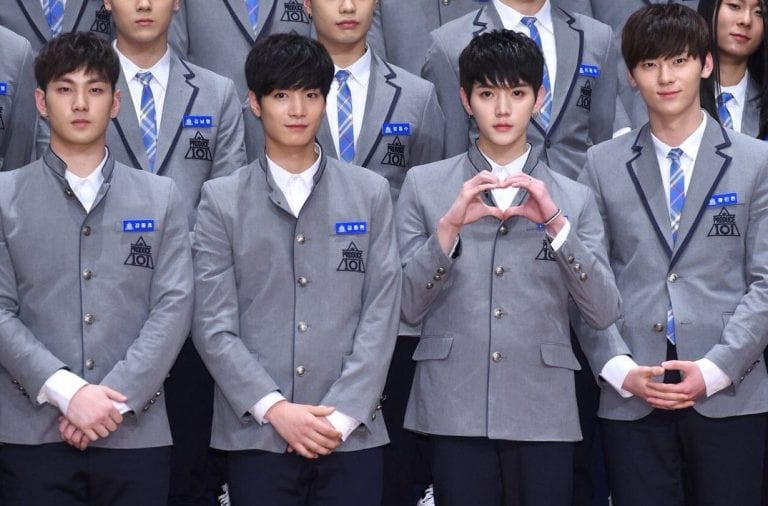 NU'EST was a regular K-pop boy group gaining mediocre amounts of attention, until some of their members appeared on Produce 101 and competed with other trainees across various companies. After their appearance, their popularity skyrocketed and they were back on the charts again.
It might not have struck your heartstrings but it was certainly well received by many producers. This may or may not have started a new generation of survival/reality shows, with the primary concept of "a second chance at fame".
Known for being highly competitive, the K-pop industry is brutal and unforgiving towards any mess ups, neither does it bring mediocre individuals to fame. As a result, the participants in this show most likely already have a personal story that appeals to the audience. For the fans of the idols who are participating in the show, it is a chance for them to see their idols get another go at stardom.
KBS's 'The Unit' is a new show that dubs itself as a "idol rebooting project", suggesting that they would help idols who aren't doing well to be back in the limelight again. A total of 200 idols auditioned and 126 of them –– 63 male and 63 female –– have successfully moved onto the next round. The sheer number of idols that auditioned is yet another indication that the K-pop idol industry might be too saturated for anyone's good.
While the names of the contestants are undisclosed, the names of the mentors have already been released. Rain, San E, HyunA, Hwang Chi Yeol, Urban Zakapa's Jo Hyun Ah, and lastly, SHINee's Taemin completes the list of mentors for the show. Coming from seemingly diverse backgrounds, there is much hype surrounding what the outcome of the show will be.
In newly released stills, fans have identified DIA's Yebin and Somyi as well as BIGSTAR as part of the upcoming line up. Several members of boy groups Boyfriend and ToppDogg have also been confirmed to make their appearance on the show.
The show will end with 2 idol unit groups, 10 males and 10 males each. Considering the number of contestants and expected outcome, it can be considered as one of the modern audition programmes with the largest scale thus far.
'The Unit' premieres on October 28 on KBS.
Article by: Cass @ KAvenyou