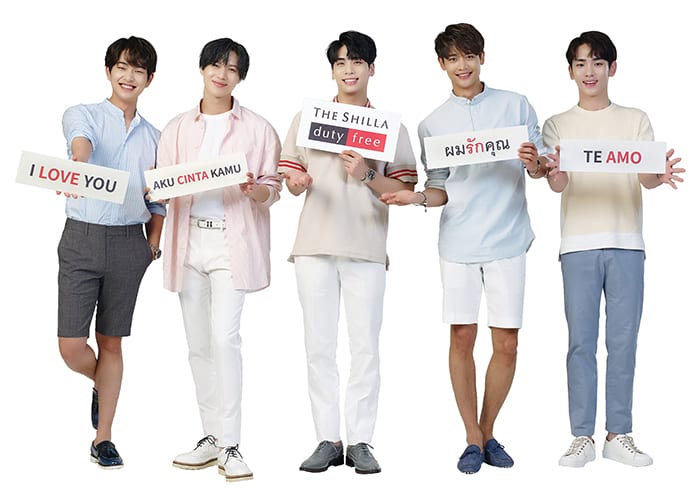 Want to look like your favourite oppas or unnies with the latest skincare or beauty trend, but do not know where to start looking from? Do not worry; The Shilla Duty Free has you covered, with the largest beauty offering in Asia Pacific!
The Shilla Duty Free has stores at each Changi Airport terminal, with each store having slightly different offerings (you can find organic beauty products such as Jurlique and Origins at T1 the Central store; cult makeup brands like NARS and Urban Decay at the T2 Central store; enjoy beauty services from brands like luxury brands such as Chanel and Dior at Shilla Beauty Loft at the T3 Central store; Korean brands such as Laneige and Sulwhasoo at Arrival stores), allowing shoppers to be easily spoilt for choice.
Check out KAvenyou's reccommendations for products available for sale in The Shilla Duty Free stores in the transit area (Save money while you shop as some of the products provide greater savings as compared to stores outside, and some are also travel exclusive products!):
GLAMGLOW #MULTIMASKING #TRAVELSEXY Treatment Set (S$92 / Travel Exclusive)
Get into the game with one of the hottest beauty trend: multi-masking. Offered in travel size tubes, you can now address specific skin needs all at once and multi-mask on the go! The set includes: SUPERMUD® Clearing Treatment, YOUTHMUD® Tinglexfoliate Treatment, GRAVITYMUD™ Firming Treatment, THIRSTYMUD™ Hydrating Treatment and POWERMUD™ DualCleanse Treatment.
NARS Narsissist #Jetsetter Orgasm Face Set (S$72.70 / Travel Exclusive)
Get your hands on the cult-favourite Orgasm Collection, right here in Singapore! Featuring the #1-selling blush in the States, its peachy-pink tone departs from the ordinary with a hint of golden shimmer. The set includes a full-size iconic powdered Orgasm Blush, hydrating Lip Gloss, and a full size Multiple stick.
Yves Saint Laurent Rouge Pur Couture Vernis à Lèvres Trio (S$119 / Travel Exclusive)
YSL lippies were all the rage a few years back, when Jeon Ji Hyun was reportedly wearing Rouge Pur Couture in No. 52 in My Love From the Star. YSL's lipstick range still doesn't disappoint, with Rouge Pur Couture Vernis a Levres being the perfect answer for those who want it all – Colour, Shine, Hold. The range combines the texture and shine of a gloss with the long-wear of a stain, perfect for those constantly on the go. This travel exclusive set features three shades: #7 Corail Aquatique, #9 Rouge Laque and #12 Coril Fauve.
SK-II R.N.A.POWER Magnetic Kit (S$200)
Power up your skincare routine with the new Magnetic Booster, SK-II's first applicator wand that uses Magnetic MicroPulse Technology. The wand delivers consistent yet gentle pulsations at 7000 rpm vibration with magnetism to enhance penetration of the key ingredient found in SK-II's R.N.A.Power series into your skin.
R.N.A.Power Radical New Age is a rich moisturiser featuring RNArchitect Complex, that improves skin beauty even as you age.
This product is currently exclusively available to The Shilla Duty Free stores in Changi Airport – other airports will only launch it from 1 November!
---
If you are not travelling, don't worry! There are also beauty products available for purchase in the public area, whereby the public do not need pass through the immigration checkpoints.
SU:M37˚ Bright Award Bubble-De Mask (S$51.70)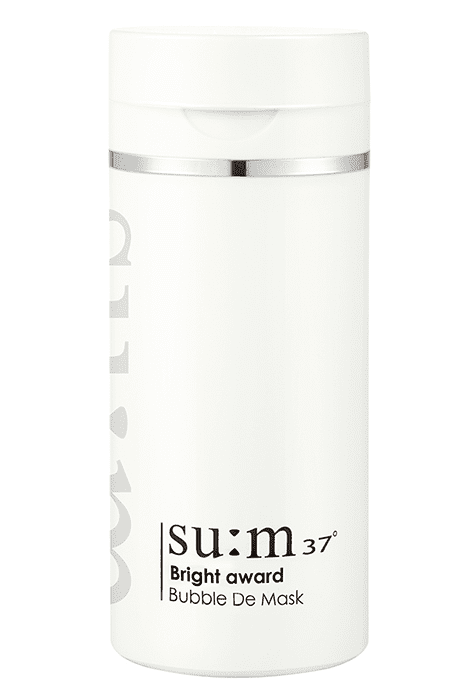 This innovative mask is a three-in-one facial mask, delivering three benefits in one product by brightening, deep pore cleansing and skin smoothing. This wash-off type mask releases oxygen bubbles into the skin to draw out the pollutants located within the pores, brightening and cleansing your skin at the same time.
LANEIGE BB Cushion Whitening #21 Duo (S$81.70 / Travel Exclusive)
The "Whitening BB Cushion" makes your skin look clear and bright with the dual whitening care property. The Sparkling Coat™ Pigment Technology coated with pearl and water provides ultimate brightness and moisture to the skin, and whitening ingredients such as the melacrusher of Laneige White Plus Renew Original Essence helps to brighten inside skin. The Super Flex Lasting™ technology also keeps the skin to look bright all day long by increasing the adherence and lasting power of makeup. This set contains 2 x Perfecting Cushion Brightening 15g and 2 x Cushion Refill.
For those avid shoppers who are also K-Pop fans, here's your chance to catch SHINee and Red Velvet when they come to Singapore in November for an exclusive, one night only Shilla Beauty Concert!
From 15 September, customers who shop at any of The Shilla Duty Free stores at Changi Airport (public who are not travelling overseas can head down to these shops!) or online at iShopChangi.com (consumer will need a boarding pass to make a valid iShopChangi purchase) will be able to redeem a pair of tickets to the Shilla Beauty Concert when they either:
Spend S$700 to be entitled to one pair of Tier 1 tickets; or
Spend S$500 to be entitled to one pair of Tier 2 tickets.
Terms and conditions apply for the redemption of concert tickets. More details of the promotion and redemption process can be found on concert.shilladutyfree.com.
Click here for more details of the Shilla Beauty Concert happening on 24 November at Suntec Convention Centre.
Article by: Zhen Zhen @ KAvenyou
Images by: The Shilla Duty Free Singapore