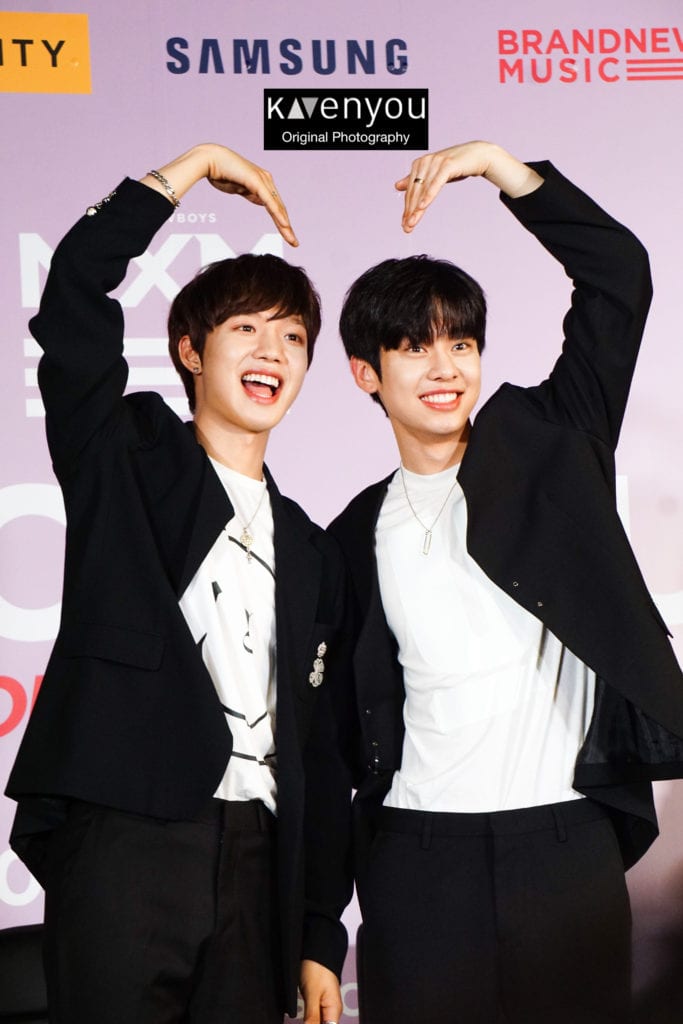 MXM, which stands for "Mix and Match" and "More x More", is a duo consisting of Lim Youngmin and Kim Donghyun from Brand New Music. Receiving a lot of attention from Produce 101 Season 2, the duo debuted on September 6, 2017 and has since showcased their diverse charms through hit songs such as "I'm the One", "Diamond Girl" and "Gone Cold".
MXM greeted their enthusiastic fans during the Open Press Conference held at Gain City Megastore @ Sungei Kadut prior to their "Match Up" Fan Meeting in Singapore. Since debut, MXM has always mentioned Singapore as a place that they wish to visit in interviews, especially Youngmin who lived in Singapore when he was young.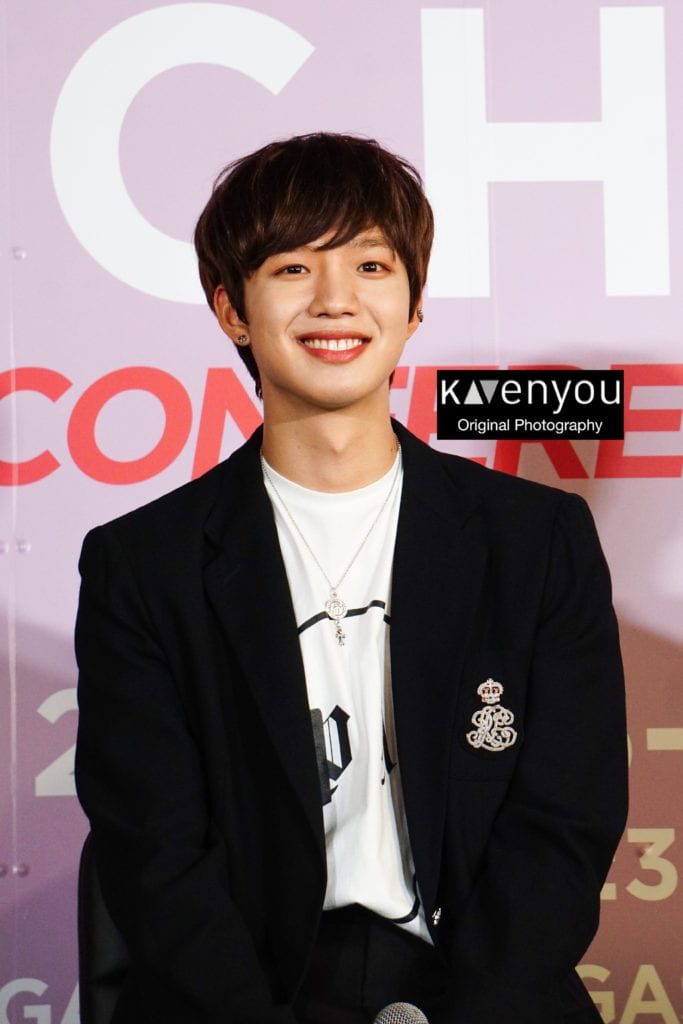 They definitely couldn't miss the chance to explore Singapore while they were here. Youngmin said that they went to tour around Marina Bay on the first night. Donghyun also added that they took photos with Merlion and visited Gardens by the Bay as well. Of course, Singaporean Cuisine was also on their must-try list in Singapore. MXM mentioned that they wanted to try the famous Chilli Crab and agreed on trying Black Pepper Crab, as suggested by the emcee.
Fans were thrilled when more personal questions were posed to MXM. One of which was unique habits of each other that fans do not know of. Donghyun first answered that Youngmin always wakes up in different and odd poses every day. Youngmin revealed that Donghyun once ordered fried chicken at 6am. When asked to rate their chemistry with each other out of 100, Youngmin answered 95 confidently as they have known each other for a long time.
Looking back at the time since debut, Donghyun noted that they have a growing fanbase, not just in Korea but also all over the world and more fans have recognized them since. They are also appearing on more TV shows. They would also love to be on "Running Man" if given the opportunity to appear in a variety show of their choice as they are both really active.
On concepts that MXM would like to try for their comeback, Youngmin responded that they definitely want to try out hip-hop since they come from a hip-hop company. He also revealed that they want to try something really sexy, even sexier than what they have done, earning screams from fans.
The press conference concluded with a close-up autograph session with MXM on stage for some lucky fans.  Lastly, the boys expressed their gratitude for their passionate Singaporean fans and their support for MXM. Seeing how MXM really enjoyed their visit to Singapore and even called Singapore as "Youngmin's Second Hometown", we hope to see them soon again!
This event is proudly brought to you by IME Singapore!
KAvenyou would like to thank IME Singapore for the invite to MXM Match Up Fan Meeting in Singapore – Press Conference.
More photos over here >
Article & Photography by: Ebelle @ KAvenyou.com