South Korea musical duo, Li Young Min and Kim Dong Hyun won the hearts of the fans after appearing on the reality show, Produce 101 Season 2. They finally made their debut, as the name of MXM under Brand New Music Entertainment.
Before the duo will be here in Singapore for their first ever fan meet: MXM Catch Up Fan Meeting in Singapore on 4 May 2018 @ ZEPP Big Box Singapore, KAvenyou had a chance to do a email interview with the boys! Let's check it out~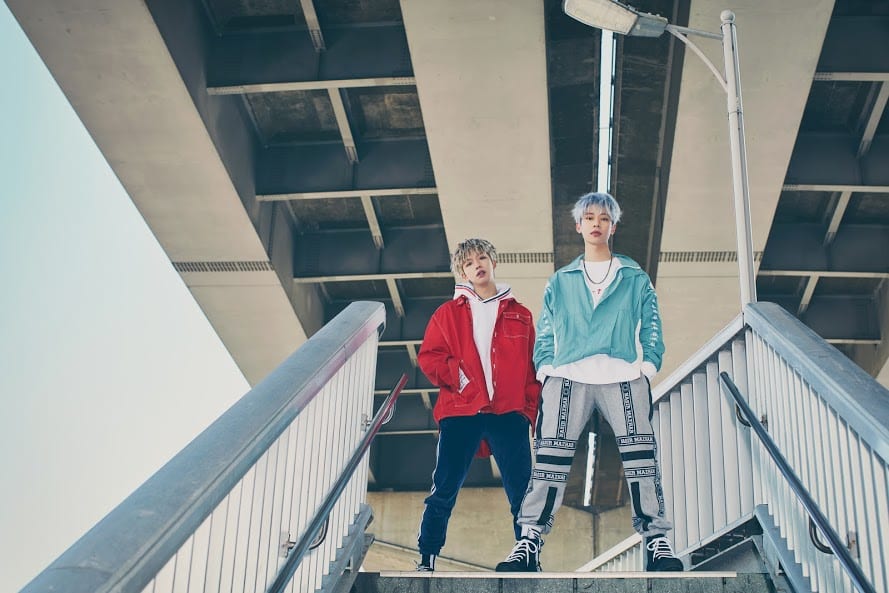 1. What are your thoughts and feelings being part of the Produce 101 show previously?
Youngmin – The show gave me more confidence and more hope to become the artist that I dreamt to be ever since I started pursuing this career.
Donghyun – I've learned so many new things and made so many new friends. It was like being in a school.
2. Most memorable segment you had in the Produce 101 show?
Youngmin – Being in the training room, practicing for "It's Me (Pick Me)"
Donghyun – Getting off from the stage after finishing the last mission performance
3. Tell us a habit / pet peeve that fans don't know yet?
Youngmin – I like to stretch by cracking my neck first
Donghyun – I tend to touch the bottom of my nose on stage
4. Youngmin has lived in Singapore for 5 years previously, what are your thoughts on coming back here again?
Youngmin – I always was closely looking out for an opportunity to go visit Singapore someday. I am so happy that it has finally happened
5. Any places / food that Donghyun would like to try in Singapore?
Donghyun – Definitely Chili Crab and Merlion Park.
6. Tell us more about your newest single, Rematch!
Youngmin – It is a very special one as it is released just for the fans. There are two singles 'Gone Cold' and 'Love Me Now' which is very different from one another.
7. Any artistes / singers you would want to work with?
Youngmin – Yong Joon Hyung from BEAST
Donghyun – IU for sure
8. Future plans / goals you would like to achieve by next year?
Youngmin – I would like to keep improving myself in music.
Donghyun – I want to take part in producing of the next album. Oh, and also really want to pursue an acting career!
9. Leave a message for your fans out there!
Youngmin – Words cannot describe how much we thank you guys. I will continue to evolve and improve myself as an artist, Young Min… just for you.
Donghyun – I am really excited to meet our Singapore fans for the first time! Please stay patient and see you soon!
MXM <MATCH UP> FANMEETING IN SINGAPORE
Date: 4 May 2018 (Fri)
Time: 8PM
Venue: ZEPP@BIG BOX SINGAPORE
Ticket Prices: VIP (SEATED) $248 / ROCK ZONE (STANDING) $148
*Ticket Pricing excludes Booking Fee
Ticketing: www.APACTix.com / Hotline +65 3158 8588 / SingPost outlets / Singapore Indoor Stadium Box Office
KAvenyou would like to thank IME SG for the exclusive email interview with MXM!
Check out IME SG FAcebook Page for more updates on MXM Match Up Fan Meeting in Singapore.