11 May 2015, Singapore – A couple of weeks of J-Pop in Paparazzi Corner, and I am back for some K-Pop. I have previously written about my take one the decline of K-Pop, and there seems to be signs of decline when even top groups are facing problems with member changes, internal conflicts or simply disappear without official notices of the group disbanding. Paparazzi Corner will be sharing some of these occurences in recent time or in the history of K-Pop.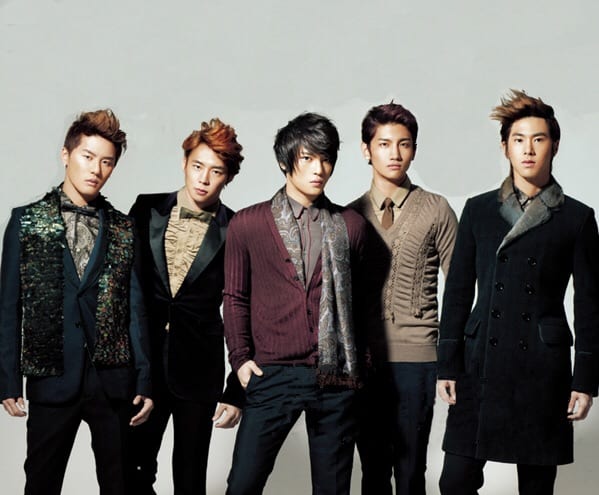 TVXQ will no doubt be the most high profile split, which shocked the K-pop world when Jaejoong, Yoochun and Junsu filed a lawsuit against SM Entertainment for unfair contracts. This a sparked the beginning of many other similar lawsuits by other idols against their companies. Eventually, the split group known as JYJ won the lawsuit with both TVXQ and JYJ continuing to enjoy great support from their fans; the fans were really quietly hopeful that TVXQ will be back as 5.
T-ara was hugely popular after they released raving hits like Bo Peep Bo Peep, Roly Poly and Lovey Dovey brought their popularity to a new high. However, the popularity proved shortlived as the group's agency Core Contents Media made an interesting decision to add new members to the established lineup of 6. The decision proved costly, as new member Hwayoung and the remaining members were embroiled in a complicated "bullying" saga. In the end, Hwayoung left the group with the remaining members carrying a bad name of being "bullies".
KARA in recent years have also gone through a huge member change, with 2 of the members Nicole and Jiyoung not renewing their contracts with their agency. In fact, the contract renewal issues and some form of internal conflicts has been brewing about a year prior to the contract expiries. Rumours were circulating that Nicole will not be renewing her contract, the the basis of her confidence is quite baffling to me, since I am sure she was not the most popular member at that time for sure. Hara at that time was also rumoured to not be renewing her contract, but eventually stayed on. The only grace in this saga was that new member Youngji has been quite popular, and her appearance in SBS variety "Roommate 2" seems to have boost her popularity.
What happened to Girls' Generation's high profile departure of Jessica is still a mystery for many. In fact, it happened so abruptly that many Jessica worshippers were left dumb-founded. I doubt the departure of Jessica actually hit the group in terms of popularity that much, not because Jessica is not popular; but because the group has been focusing quite a huge bit on personal activities for a couple of years. It has to be the right move, as the girls are not the youngest out in the market and has to start preparations for their future and possibly individual careers. This is quite obvious with individual members embarking on acting, musicals, radio, variety, and of course their solo career as a singer.
Something more recent and probably still ongoing are the departures of the Chinese members in EXO. It felt like some failed immigration programme deployed by the company, where the firm invested hugely in their development, only for these members to hit back at the company with all kinds of reasons. I am not going to discuss on whose fault it is, but like the Chinese saying "never bite the hand that feeds you". Let us see how this pans out, and see if there will be any Chinese members left in EXO at the end of it.
Most of these groups are hugely popular when all these happened, and one will wonder if it is a syndrome of popularity and some form of temptation turned the heads of some members. Is it a case of planning for the future, is it a case of over-confidence, or is it really a case of unfair practise by the company? I let you make your own judgement on the issue.
Anyway, have anyone wondered what happeneds to SS501? I don't remember them being officially disbanded, but since leaving the company they have broken  their promises of coming back together as 5. Unfortunately, the members have also all gone through turbulent individual careers.
Read More at "KAvenyou: Your Avenue to Non-Stop Entertainment, Lifestyle and Fashion"
Article by: James @ KAvenyou