Rather than calling it a concert, the Liang Wenfu  友情的细水慢慢流 concert held at The Star Theatre on 10th and 11th April felt more like a long awaited gathering of old friends. With a set list of 30 songs and a star-studded list of about 20 guest performers, the 4.5-hour long sold out show brought the the fully filled Star Theatre back down in memory lane, alongside the many classic Xinyao songs which Liang Wenfu had written.
It wasn't as much a Liang Wenfu concert as it was a party to celebrate old times. About half of the songs sung that night were performed by the guest performers. The star-studded list of almost 20 guest performers included big names like 许环良, 叶良俊, 石欣卉, 蔡淳佳 and 陈洁仪, and these guest performers were there not as the established songwriters and singers they are, but rather, as Liang Wenfu's friends. Many of them had even specially flown in from overseas just to attend the concert – United States, Hong Kong and more.
The singers on stage evidently were having fun, enjoying the chance to be able to perform together again, and catching up with each other and reminiscing old times. Their fun and interesting anecdotes had the audience equally engaged, laughing and nodding along in resonance.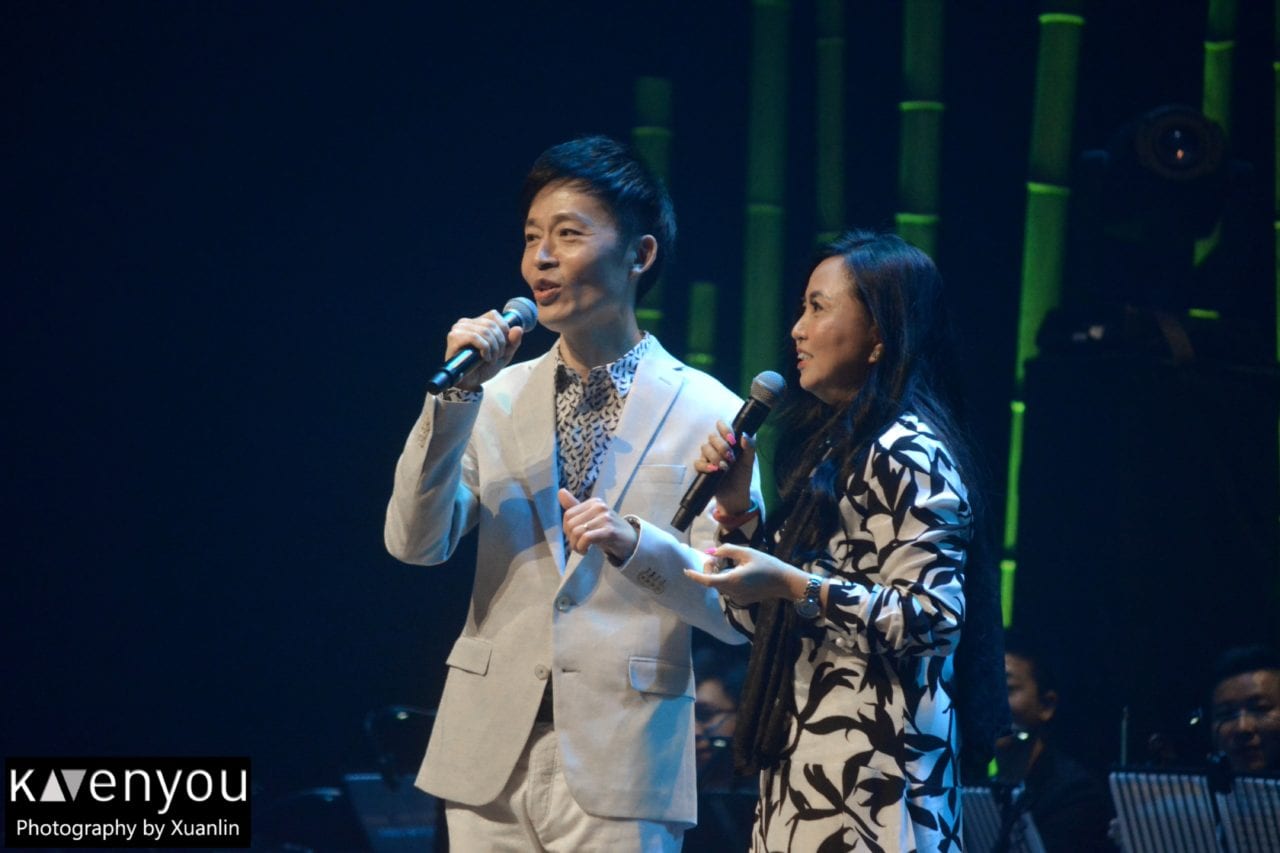 It was a night filled with Xinyao which were familiar to many, with the night opening with the audience singing along to the one of the most classic songs, 細水長流, before Liang Wenfu appeared on stage singing 新加坡派. The 4.5 hour long concert continued with many other classics like 恋之憩, 天冷就回来 and 摇摇民谣.
The highlight of the night really was when homegrown singer Kit Chan made her appearance as the final guest performer of the night. She sang 担心 and 喜欢你, two songs which was very familiar to everyone.
The show closed as Liang Wenfu returned to stage with 新加坡派2015, a different rendition of 新加坡派, the song which he started the night with. He returned for the encore stage with 她来听我的演唱会, following by a performance of 岁月的另一张脸 by 田伟鸿, 玖健, 洪伟文,叶良俊 and 洪劭轩. The finale stage had all the guest performers returning to stage for the song 細水長流.
KAvenyou would like to thank Ocean Butterflies Music for the invitation to Liang Wenfu Concert 2015.
Article by Lauren @ KAvenyou, Photography by XUAN LIN @ KAvenyou.