BTS – Headliners and breakout stars of 2017, and their success story
We continue our 2017 review with undoubtedly the best of 2017 – BTS (방탄소년단). BTS as a group made the headlines at the global stage, and broke out of the Korean market. The group showcased their talents in various ways, and threaded the music industry like no other.
It has been a hectic year, especially for the boys of global sensation, BTS. Here was what they – RM, Jin, Suga, J-Hope, Jimin, V and Jungkook – were up to the past year.
---
JANUARY
The seven-membered group started off the year with awards from the 2017 Seoul Music Awards. They include the Bonsang award, Best Male Dance Performance, Best Music Video and Album of the Year.
They were also crowned with Album of the Year (for the 4th quarter) for WINGS and V Live Global Popularity Award.
---
FEBRUARY
The release of YOU NEVER WALK ALONE, an extension of the WINGS album, with music videos for "Spring Day" and "Not Today". This saw the group charting on Billboard's Bubbling Under Hot 100 with "Spring Day". BTS also kicked off with 2017 BTS Live Trilogy Episode III: The Wings Tour in Seoul on 18 February.
---
MARCH
RM released a collaboration track, "Change", with Wale.
YOU NEVER WALK ALONE also topped the sales of WINGS, having passed 700,000 copies in just pre-orders alone.
Later, they kicked off the US leg of the 2017 BTS Live Trilogy Episode III: The Wings Tour, starting off with sold-out shows at the Prudential Center.
---
APRIL
It was announced on April 10 that BTS is a nominee for the Top Social Artist award at the 2017 Billboard Music Awards (BBMAs).
True to their Top Social Artist nominee status, they hit 1,000,000 followers on Spotify later this month.
---
MAY
May 21 is a day that BTS and ARMYS alike will remember: bagging the award for Top Social Artist at the BBMAs. It was also an event that kickstarted collaborations and friendships with renowned artists.
Did you know that the group included their award speech in their Love Yourself: Her mini album as a skit track? ARMYs' hearts are warmed by this gesture, noting that it includes their cheering for the group and it reminds them of how special that day is.
---
JUNE
BTS celebrated their 4th year anniversary with ARMYs, having prepared two weeks' worth of surprises for their beloved fans.
It was a period of excitement as the group released something every night, including new original and cover songs. ARMYs were spoilt rotten – and they loved every bit of it.
---
JULY
It was revealed that they were one of the selected artists who will be remaking a Seo Taiji & Boys' song. They worked on the iconic "Come Back Home", adding the unique BTS flavor that even Seo Taiji himself acknowledged.
BTS also officially announced a new branding, with their name now meaning Beyond The Scene. Their name in English still remained BTS, as with 방탄소년단 still meaning "Bulletproof Boy Scouts".
---
AUGUST
Nominated for and won Choice International Artist for the Teen Choice Awards 2017.
They also dropped highlight reels for their LOVE YOURSELF series, once again throwing ARMYs into a frenzy of theories.
---
SEPTEMBER
Not only did they remake Seo Taiji & Boys' "Come Back Home", they were also invited to perform at the Seo Taiji 25th anniversary concert as guest performers. They performed several songs that night, some with Seo Taiji himself.
After a hectic period, the group finally released their long awaited mini album, Love Yourself: Her, which is also referred to by RM, leader of the group, as their turning point and new chapter. The mini album also featured a collaboration track, "Best Of Me", with The Chainsmokers.
The mini album topped the iTunes charts in 73 countries, the most for another Korean artist. BTS also recorded another milestone, receiving their first ever top 10 for a KPOP act on the Billboard 200, having debuted at No.7.
---
OCTOBER
"DNA", title track of Love Yourself: Her, peaked at no. 67 on the Billboard's Hot 100 chart.
They also broke another record on the Gaon Chart for selling 1,200,000 copies of a single album (no repackages, etc).
After weeks of teasing, they announced a collaboration with Line Friends, BT21, which will see them releasing merchandise designed by the seven members of the group themselves. They also released a collagen pact line with VT Cosmetics.
But the most exciting collaboration would be with Unicef. BTS and Unicef came together to launch with Love Myself fundraising campaign, a combined effort to spread the message of self-love and to #endviolence. Part of proceeds from the Love Yourself: Her album sales will be donated to the campaign. They will also be releasing merchandise as part of the campaign, of which all proceeds will go to the campaign.
The group is also announced as the new models of the LOTTE DUTY FREE SHOP.
Additionally, they also received a nomination for the Commendation of President at Korean Popular Culture and Arts Awards, an annual awards hosted by the Ministry of Culture, Sports and Tourism.
---
NOVEMBER
Another day to remember is the 19th of November, when the group made their debut televised performance on the American Music Awards (AMAs). They also released #BTSxAMA merchandise.
During their stay in the US that week, they also performed several programs: Jimmy Kimmel's "Jimmy Kimmel Live" outdoor concert segment, James Corden's "The Late Late Show with James Corden" and Ellen DeGeneres' "The Ellen DeGeneres Show".
Later that month, they released a collaboration track with Steve Aoki and Desiigner. It is a remix of "MIC Drop" from their Love Yourself: Her mini album, where the boys sing and rap in English. They also dropped music videos for both the remix and Japanese version of the track
.
Did you know? The MIC Drop music video recently hit 100 million views on Youtube, making it the latest addition to the group's list of music videos with 100 million views. That is a total of 12 songs on the list, including Dope, Fire, and Save Me.
Their pre-orders for their Japanese single, "MIC Drop/ DNA/ Crystal Snow" also surpassed 300,000, topping the current sales of their last single, "Chi Ase Namida". It was also the first for a non-Japanese artist to exceed 300,00 points on the Japan Oricon Weekly Single Chart.
Following their debut on the AMAs, the group hit 10 million followers on the Twitter account, furthering solidifying their status as Top Social Artist. They were also the first Korean Twitter account to reach 10 million followers (they are currently nearing 11 million followers).
---
DECEMBER
The month kicked off with Visit Seoul releasing a new promotional track, With Seoul, with BTS. The song is available for download on the Visit Seoul website and ARMYS – no surprise there – crashed the website within minutes. The full song and music video is available on Visit Seoul's official Youtube page.
BTS and ARMYs were also treated to the wonderful news of their highest-charting entry on the Billboard Hot 100, having debuted at No. 28. It was the first for any KPOP group.
IT'S RAINING AWARDS
Mnet Asian Music Awards (MAMA) 2017
– Best Music Video with "Spring Day"
– Best Asian Style in Hong Kong
– Artist of the Year.
Melon Music Awards (MMA) 2017
– Best Song Of The Year with "Spring Day",
– Best Music Video,
– Global Artist Award
– Top 10 Artists
– Hot Trend Award for "Wine" (Suga)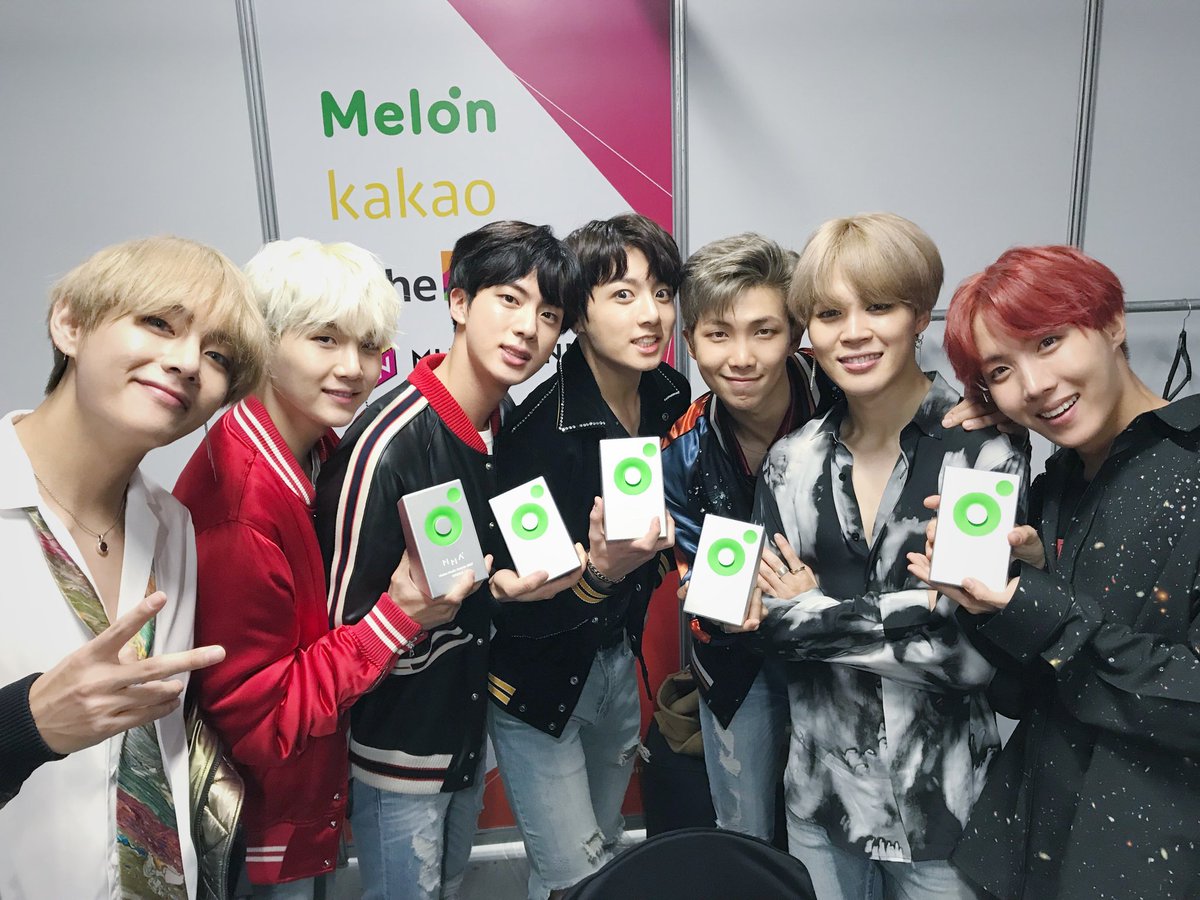 "Blood, Sweat & Tears" was revealed to have stayed on the MelOn Top 100 charts for 55 weeks (and is currently still charting), making it the longest song from a boy group to have charted. It was a ten-years long record previously held by Big Bang's "Lies".
"Love Yourself: Her" achieved the highest sales in Hanteo's chart history, selling 1,000,267 copies as a single version (no repackages, etc).
Another solo work release was by RM, who featured in a remix of Fall Out Boy's "Champion".
Other achievements include charting on the Japan Oricon Chart for two consecutive days with their 8th single, "MIC Drop/ DNA/ Crystal Snow" and being invited to perform on "Music Station Super Live", alongside renowned Japanese artists. They also appeared on the Billboard Year-End Artists of the Year chart at No. 10. Finally, they also closed the final chapter on their trilogy concert tours with "WINGS TOUR THE FINAL".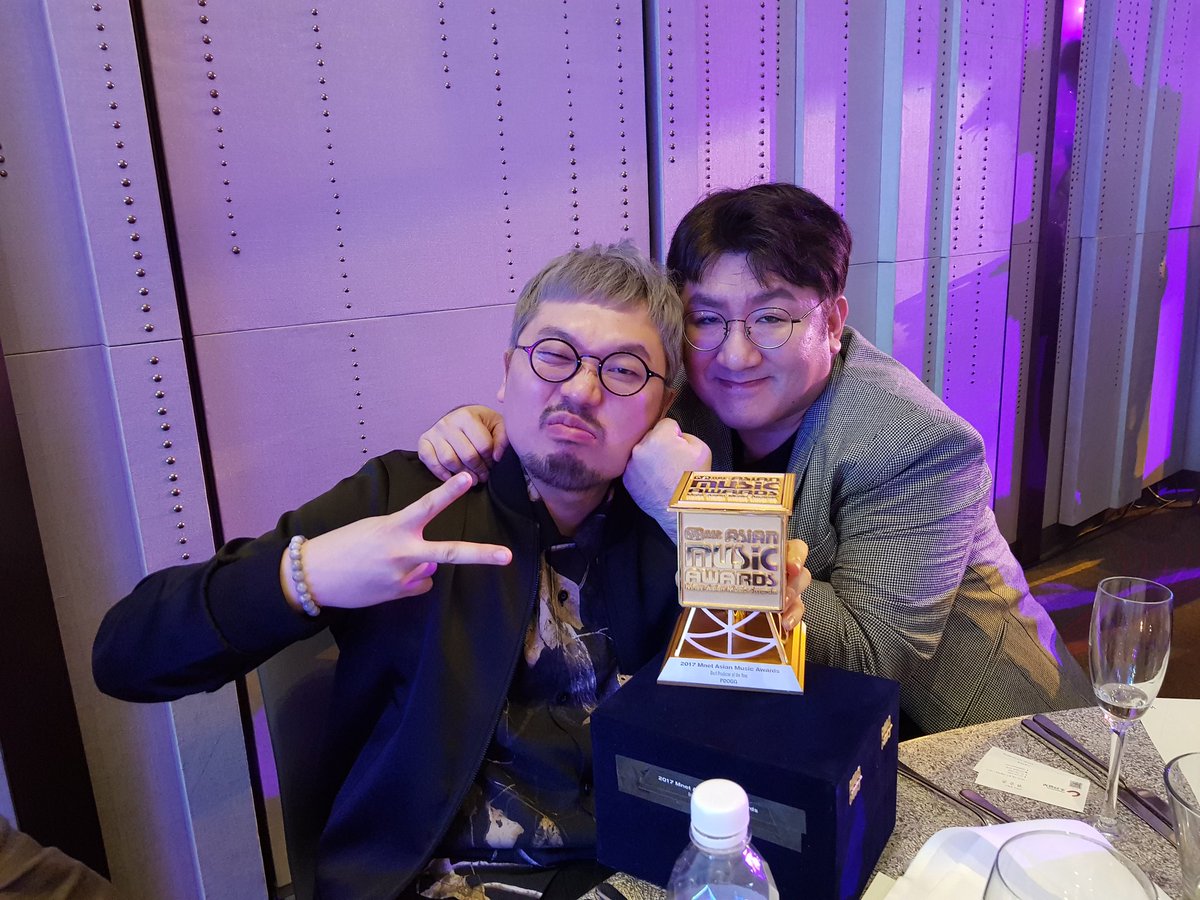 Besides BTS themselves, Bang Shi Hyuk, CEO of Bighit Entertainment and the man leading the group and his company, received the presidential commendation award at the 2017 Korea Content Awards. Pdogg, the producer of many of the group's hit tracks, also won Best Producer Award at the 2017 Mnet Asian Music Awards.
Whew, what a year it has been for BTS!
While they already have ARMYs anticipating the "Happy Ever After: BTS 4th Muster" later in January, we also hear that the group already has their 2018 fully booked. Regardless, we look forward to more music and content from them in the coming year, including J-Hope's mixtape!
[WIN!] Stand a chance to win a BTS x VT Cosmetics Collagen Pact in two simple steps! This giveaway is open worldwide and closes on 31st January 2018, 23:59 hours SGT. C'mon ARMYS, show us what you've got!
Comment below and tell us which is your favorite BTS song and why
*Hint: We might throw in another limited edition BTS x VT Cosmetics Bromide when this feature article hit 200 shares on Facebook!
Article by: Yee @ KAvenyou