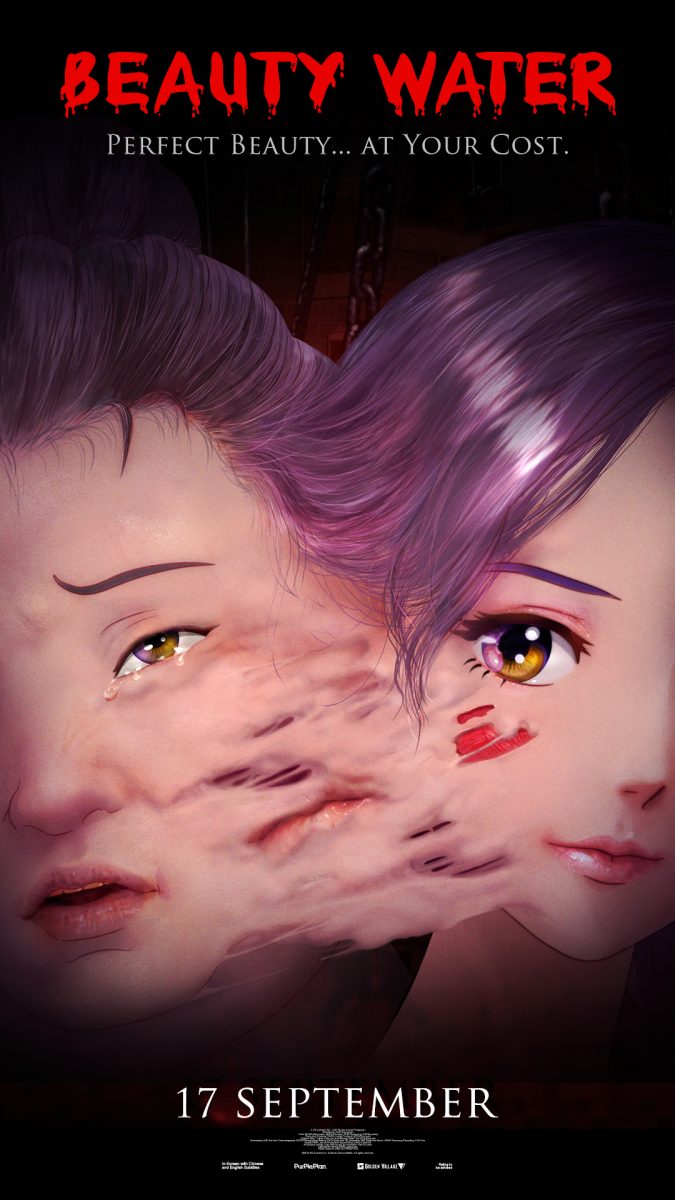 Korean Movie – With Beauty Water, you can be a beauty within 20 minutes. However, as the saying goes, light come, light go…
Yaeji, who is neglected by the world because of her looks is always unhappy. One day, a box with Beauty Water and the instruction manual is delivered to her house. With the help of Beauty Water, now she becomes a beauty everyone admires. However, as time goes, her desire for being much more beautiful becomes uncontrollable, and it slowly destroys her life…

---
"Beauty Water", that will be in theaters on September 17 is an animated feature film based on the legendary webtoon on Naver, "Tales of the Unusual". The global status of Korean webtoons are getting higher and "Tales of the Unusual" is already a huge hit in China.
One of the reasons that the audiences are raising the bar on "Beauty Water" is not only because it is a film adaptation of the popular webtoon, but also because international film festivals are paying attention on the film and are sending invitations. After 6 years of production, "Beauty Water", with a high quality approved by fans of the original webtoon, is invited to many film festivals: Contrechamp Competition of the 44th Annecy International Animated Film Festival, 24th Fantasia International Film Festival in Canada and Bucheon International Fantastic Film Festival. The film has met audiences from all over the world and is still receiving a lot of invitation inquiries.
"Beauty Water" is a horror story targeting young adults where the main character Yaeji gets to come across the dangerous and miraculous Beauty Water which makes you beautiful when applied, and is born again as a beauty. In the situation where teenagers and adults usually watch Disney, Pixar, and Japanese animations, the public is focusing on whether "Tales of the Unusual: Beauty Water" will be a new turning point. Expectations are high on what will happen after the release with an explosive response from audiences, with more than 2 million views of the trailers – 1.26 million from the teaser and 0.77 million from the main trailer.
Movie Beauty Water (기기괴괴 성형수) opens in Singapore cinemas on 17 September 2020.