Jakarta – September 19, 2015. Last Saturday, Silent Siren successfully held their first live concert in Annex Building's Upper Room, Jakarta. The concert marked their second visit to greet their fans in Jakarta, after about two months ago they came and conquered University of Indonesia's annual Japanese festival called 'Gelar Jepang Universitas Indonesia' with their first live performance in Indonesia.
The chain of events on last Saturday started with a press conference at 5pm. After Yoshida Sumire (Suu) on main vocal and guitar, Umemura Hinako (Hinanchu) on drums, Yamauchi Aina (Ainyan) on bass and Kurosaka Yuka (Yukarun) on keyboard finished with their introduction, they happily answered some questions that were asked to them. Hinanchu took over and answered most of the questions since she was the one the can speak Bahasa Indonesia quite well after had stayed in Indonesia for about 6 years in the past. In the press conference, they stated their excitement to have their first live concert that they even tried to learn the language a best as they can so they can interact more with their fans. They also stated their admiration and revealed their close relationship to SCANDAL, a Japan super band that also consists of 4 girls. But even more, they insisted that their music is different from SCANDAL, as Suu said "They (SCANDAL) are cool, and we're more pop than them."
The concert started at 7pm with Indonesia's national anthem, Indonesia Raya, which were played throughout all the speakers in the room. All the fans that already on their seat stood up and sang along with the song. It was quite a mesmerizing view to see all the people stood up for the song. And not only just Indonesian fans, all the Silent Siren fans from overseas also stood up while the song being played. Not long after that, all the Silent Siren members entered the stage with their cute poses. This moment made all the fans shouted and cheered out loud.
They opened the concert with their overture song 'Muon no Keikoku' and continued with straight five hit songs before they took a break to interact with their fans. The concert were burning out from the start and the MC session were like a fresh cooling-down moment and show an intimacy as they interacted and answered a couple questions directly from their fans.
And as hinted to the reporters on the press conference, Silent Siren performed a song from Secret Base titled 'Kimi ga Kureta Mono' that was also featured as theme song in anime AnoHana. The song was well-received by their fans whom also anime fans. Their intimacy with their fans also showed in the song 'Te wo Tsunaide' as they asked the audiences to hold hands with each other, which was successfully done.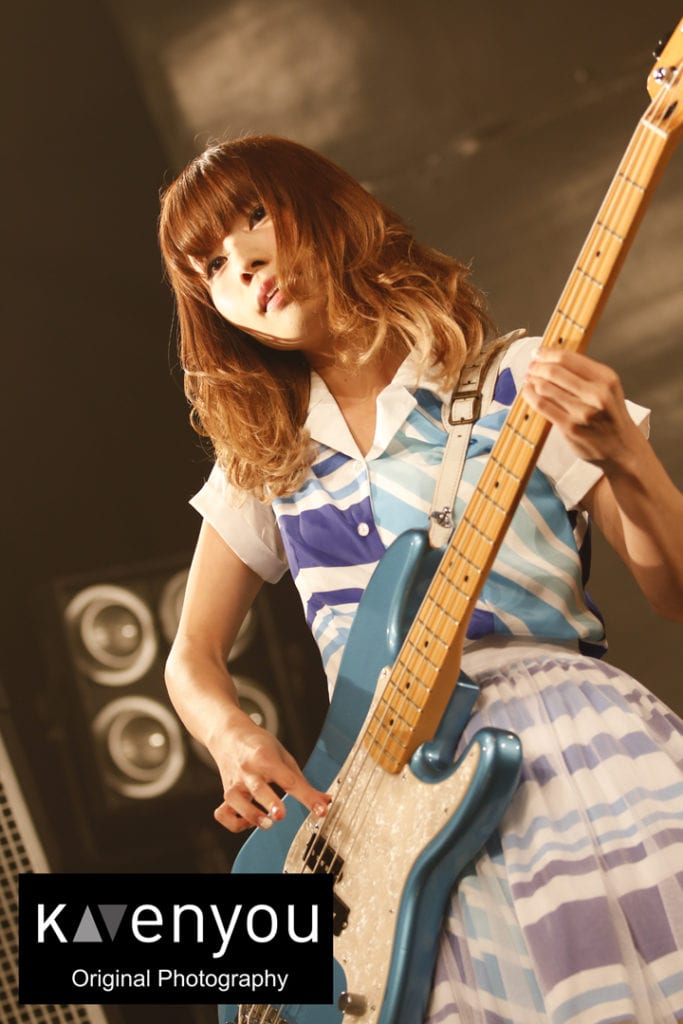 After about 2 hours, 19 songs (including overture and two encore songs) and several interactions, Silent Siren live concert in Jakarta was officially ended. But right before the end of the concert, Suu asked the audience to take a picture together with them as their memento of what a wonderful night it is. And some fans that already bought Silent Siren's official merchandise on the concert venue got a chance for a high-five sessions with the members after the concert.
Overall, it was a great concert. Great performance with lively and enthusiastic feedback from the audiences wrapped in an intimate feelings. Let's hope for Silent Siren continuous success so they will be able to come back to Jakarta and maybe visit more countries in the world with bigger scale of live concert. And here are the full setlist of the concert:
(Overture – Instrumental) Muon no Keikoku
01. KAKUMEI
02. Lucky Girl!
03. stella☆
04. BANG!BANG!BANG!
05. Hachigatsu no Yoru
06. Are You Ready ?
07. Happy Marry
08. Yumeoi
09. Sweet pop!
10. Secret Base – Kimi ga Kureta Mono
11. Koi Yuki
12. Te wo Tsunaide
13. Joshikou Sensou
14. Dance MusiQ
15. Soukai Rock
16. Guru Guru Wonderland
(ENCORE)
1. What show is it ?
2. Bii-San
Article: Fadil @KAvenyou
Photos: Ifahd @KAvenyou