2 March 2014 – We previously did an album review for Girls' Generation's "Mr.Mr." not too long ago and it has only been two days since the release of the music video.
After an indefinite wait, SM Entertainment decided to announce on their social media sites that they would be releasing the long awaited video.
At 10PM KST on 28 February, many SONEs, stood by their computers and mobile devices as they counted down to the second. As usual, SM knew how to keep the fans on edge as it took its time to publish the video.
I've personally set this video on repeat since its release, while slowly dissecting it down to the millisecond. Here are the factors I used to analyze the music video:
1. Cinematography and Post-production
2. Concept
3. Fashion
4. Performance
Cinematography and Post-production
Compared to previous music videos like "Oh" and "Galaxy Supernova", an astounding amount of close-ups were utilized in the making of "Mr.Mr." – that doesn't necessarily make it a bad thing. SM makes it a point to highlight the visual qualities of its artistes.
However, the close-up shot of Jessica in the carpark scene was a little too "in your face". I felt like the scene obscured too much detail.
I must say that I'm glad SM decided not to include the overused Matrix effects that were abundant during the period of SHINee's "Lucifer" through TVXQ's "Catch Me".
Production aside, the treatment of the video in post gave the music video a grungy look. The impeccable editing didn't leave me feeling like there were inconsistencies and at no point was it jarring to my eyes. The plentiful mirroring and lens flare effects also wouldn't be out of place in a "Star Trek" film. The music video gives off a hint of retro with grainy overlays and false interlace.
Concept
After having watched this video for what seemed like a billion times, I get the feeling it has some sort of underlying meaning to it. The music video's theme seems to revolve around a clinic of sorts, but there are sporadic scenes in a carpark along with the girls in tuxedos. Why are some of the shots in black and white? What do they all mean?
The lyrics in "Mr.Mr." suggests that the subject, which happens to be the male actor in the video, is a weak-willed individual when it comes to relationships. It is also explained that this could be because he was previously hurt in a past experience. I feel that the scene in which the girls don boyish suits and ties best explains the essence of the song – it serves as an assertion that the girls would be the tough leader if the guy would only accept being in a relationship with them.
Be stronger will you boy, Mr. Mr. (look at me now)
Mr. Mr. (yes you, now, now, now)
You made my heart race hun, Mr. Mr. (the best man right now)
Mr. Mr. (that's you right now)

All in all, I like this concept and it's direction. While the subject matter may not be immediately apparent, it delivered a strong message.

Fashion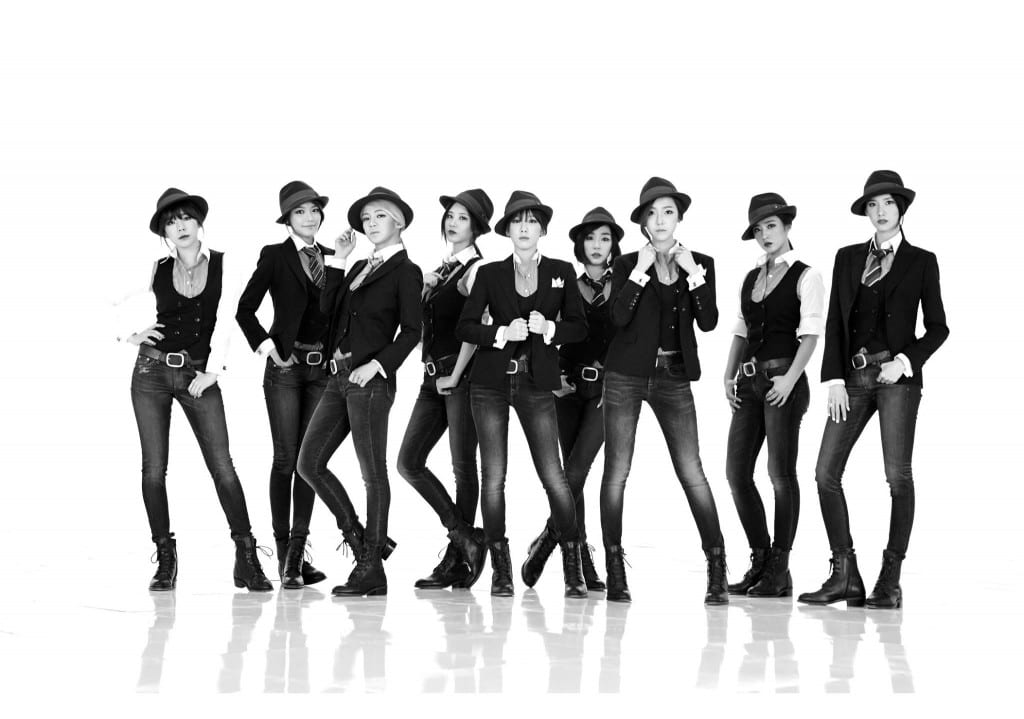 "Mr.Mr." is quite kitsch-ey and similar to "I Got A Boy", only without the hip-hop concept. It seems to be a recent trend for them. They don bright pink outfits that give off a classy feel even though they're supposed to be nurses. The carpark scene depicts the girls in casual outfits matching something that's closer to their personal fashion style. This is also probably the first time we see Girls' Generation in suits and ties in a music video and they pulled it off exceptionally without making it too boyish; reminiscent of their "Sorry Sorry" performance back in 2009.
I'm relieved that Girls' Generation aren't following the trend of overly sexy concepts popular among other girl groups. I feel at ease that I can watch their videos comfortably, and without controversy (if you catch my drift).

Performance
"Mr.Mr." was choreographed by Jillian Meyers who has worked with the likes of Janet Jackson, Kylie Minogue and Celine Dion. Those who are familiar with her name would know that she previously worked with Girls' Generation's labelmate, f(x) for "Pinocchio", "Electric Shock" and most recently, "Rum Pum Pum Pum".
Known for their sophisticated and refined choreography, Girls' Generation collaborated with Jillian Meyers to deliver a routine with flair, jammed with sleek and precise movements that aren't over-the-top.
While the girls didn't get to display their dancing chops in the early stages of the video, Jillian Meyers included a cool and snazzy dance break in the second half that sent me into spazz-mode.
Even with the delay of the music video and comeback, Girls' Generation didn't fail to deliver. Overall, I felt that "Mr.Mr." is a well-paced music video planned out fantastically from start to finish.
If you haven't read our review of the album, do head over to: Exploring the intricacies of Girls' Generation's 'Mr.Mr.'
Article by: Shawna @ KAvenyou