24 February 2014 – Just as it seems like SM Entertainment has been keeping its biggest cashcow in cold storage, Girls' Generation's return to the spotlight is preceded by the release of their long-awaited mini-album, "Mr.Mr.". Fellow SONEs have only manged to survive for so long thanks to the pacifying of the girls themselves. Taeyeon, Seohyun and Sunny have repeatedly done their best and expressed their own frustration over the delays.
Yes, that is correct. This time around, the girls have decided a change of pace is in order, after back-to-back full-length album releases. SM Entertainment published the 38-second "Mr.Mr." teaser on none other than member Sooyoung's birthday, 10 February.
Thanks for giving us numerous delays and a wait to what seems like oblivion to boot, SM, but here's a bigger thank you for giving the girls their much-deserved comeback. Many have speculated on the supposed 'data corruption', girl group war and SM versus YG headlines, but what really matters is that the biggest force in Korean pop is finally back.
Here's the tracklist:
1. Mr.Mr.
2. Goodbye
3. 유로파 Europa
4. Wait a Minute
5. 백허그 Back hug
6. Soul
Mr.Mr.
Let me just say that "Mr.Mr." is an extremely catchy song and it'll root itself to your wanting eardrums like white on rice.
As previously reported, SM Entertainment turned to The Underdogs, producers of Beyonce's "Listen" and Justin Timberlake's "Still on My Brain" for this number. For a closer reference to the heart of K-Pop, they also wrote TVXQ's "Viva" and SHINee's "Symptoms". Based on a general judgment of The Underdog's style, quite a number of their productions point towards R&B, and that's certainly a direction they took towards "Mr.Mr." — the title song is an infusion of R&B, electronic pop and street-styled elements.
"Mr.Mr." feels like a song crafted specifically for Girls' Generation. It's the kind of composition that is immediately associated with Korea's top girl group when exposed to a SONE's experienced ears. It's also worth noting that there're are a few parts in the verses that I personally feel give off a BoA vibe.
The only thing I can nitpick about the song is that it's not as upbeat as the teaser video led me to believe. That's not necessarily a bad thing. Previous Girls' Generation's comeback songs followed a trend of either cute, bubblegum tones, or high impact, hypnotic beats a la "I GOT A BOY" and "The Boys".
Get ready to set this one on repeat, SONEs — you'll be chanting "Mr.Mr." over and over for a long time.
Goodbye
"Goodbye" is a groovy, funk-based song. Tiffany starts off the song with her signature husky voice — I can't think of a better candidate for those lines. I'd say it's a nice change including a track like this one since Girls' Generation's repertoire mainly features electronic songs.
Taeyeon and Jessica take the entirety of the first and second choruses, respectively. Taeyeon, with her powerful and emotional voice lends an excellent transition for Jessica's unique tones in the second chorus.
There's something on this track that I believe SONEs will wholeheartedly agree with me on — Hyoyeon finally gets to display her well-hidden vocal talents! I mean, seriously, everyone knows that she doesn't get many parts and this one does her a LOT of justice. Hyoyeon has previously surprised many with her rendition of Yoon Mirae's "As Time Goes By", and "Goodbye" is no exception for the Dancing Queen.
유로파 Europa
So here's a song I'm not too excited about. "Europa" is the kind of track that seems to come from some SM music vault, and is kind of like a token inclusion. To be honest, it crosses me as being some form of filler for the mini-album. On the bright side, at least the producers decided to release "Europa", as opposed to shoving in an instrumental or remix version of "Mr.Mr.".
The song isn't immediately catchy, but I've found that it can be pretty memorable after getting a few listens in. "Europa" reminds me of some of the girls' older songs like "Vitamin", "Girls and Peace" and "Express 999". Don't get me wrong, I don't mean to say that "Europa" is by any means a 'bad' song. I love "Express 999", but I personally don't think that "Europa" has the same appeals.
Wait a Minute
Wait a minute- doesn't this track remind you of Michael Buble's 2009 hit "Haven't Met You Yet"? All jokes aside, I really like this one! "Wait a Minute" is an upbeat jazzy song that wouldn't be an odd inclusion for a TaeTiSeo album. I'm already busting out a few old-school dance moves; perhaps I should write in to SM for choreographic consideration.
Unlike some fast electronic melodies, the ladies are able to clearly display their vocal prowess in "Wait a Minute". The song is a testament to their ever-changing musical direction – a display of how they aren't afraid of taking on new challenges and pushing the barrier. If I had one word to describe this track, it'd be 'cheerful'. It's bright and about as sunny as the resident energy pill gets. I guarantee you'll be singing "Du du du dabeedu" in no time at all.
백허그 Back hug
We finally get to take things down a notch with a nice soothing ballad. The girls are known to have some really outstanding slower numbers, and "Back hug" is no exception. It's one of those ballads that are characteristic of Girls' Generation. The song gives off a slight 90's R&B feel, especially apparent in the versus.
What I've felt all this time about lyrics in Korean ballads is that whenever English is written into the song, they get a little cheesy and lose their seriousness or sense of direction. That has never been the case for Girls' Generation because of their excellent command of the language – by far one of the best groups, aside from the likes of Big Bang. It's no secret that this is the result of the two Americans in the group pulling their weight, but leader Taeyeon's pronunciation is always on point, and that lends a much better connection to the song.
While my favourite GG ballad of all time is still "Lost in Love", "Back hug" is still definitely worthy of being a favourite of many, with its refreshing and soothing tones. Without a doubt, one of the best songs in the album.
Soul
Now here's a track I've been pretty hyped up about. After the Blade and Soul event in China, I've been eagerly awaiting a studio release for "Soul". Personally, I feel that this song is the biggest contender for a comeback title track, and I pray dearly that SM will select this one to promote alongside "Mr.Mr.".
Being a big fan of BoA (only the queen of K-Pop), this song resonates with my inner old-school K-Pop soul. If you're familiar with BoA's "Moto" and "Girls on Top", you'll likely find there are similarities. It seems SM returned to that era of K-Pop (which happens to be one of the highlights of my fandom) for "Soul" and it has sparked some kind of fire within me.
"Soul" is a no-nonsense track with an adrenaline pumping rhythm, powerful vocals and face-melting guitar solos as far as K-Pop allows. As a fellow SONE, I've wished time and again for such a composition, and I guess it was only a matter of time before SM decided to reward my patience. Hold on tight, SONEs, Girls' Generation is about to help you find your soul.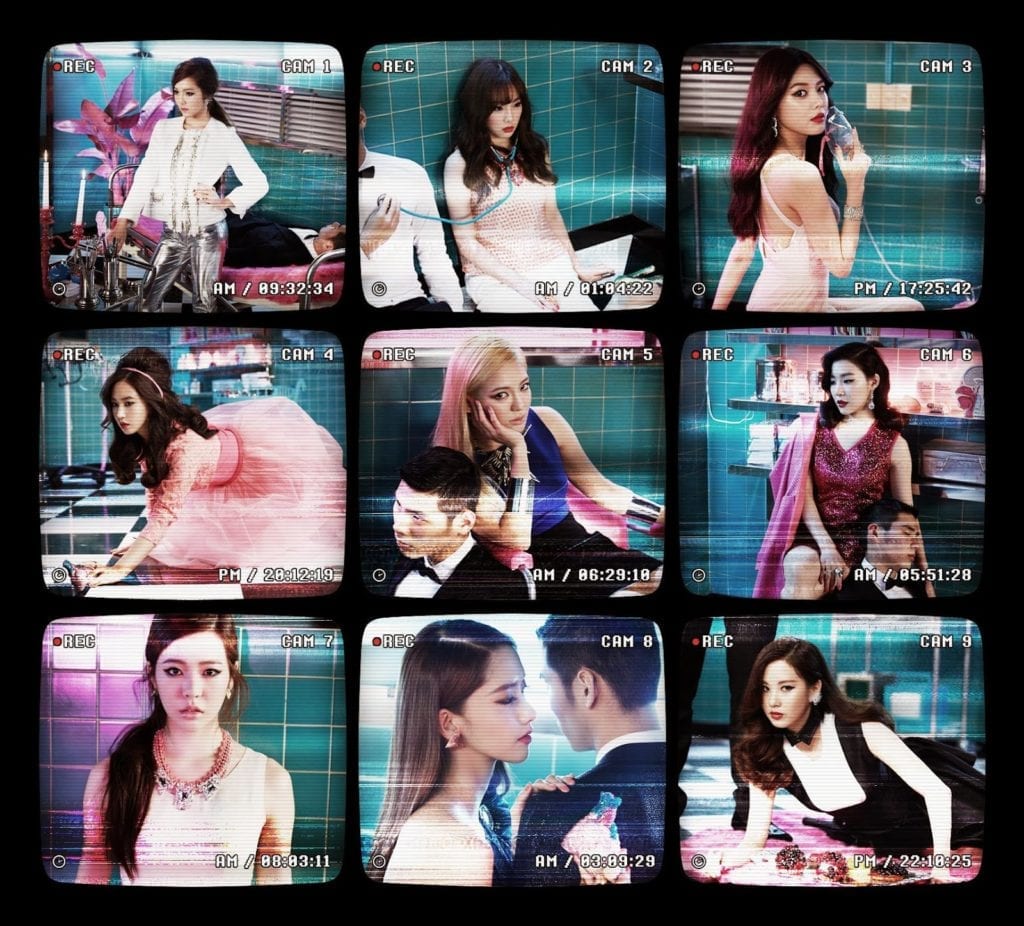 All in all, "Mr.Mr." is a very strong collection of songs for a mini-album. The last time Girls' Generation collectively released one was in October 2010 with "Hoot". My thoughts on the mini-album are littered throughout this review, and you're welcome to share your own in the comment section below. Which track is your favourite? Do you think this is a solid comeback for the girls? We'd like to hear what you've got to say. Right now, it's Girls' Generation!
Article by: Shannon @ KAvenyou