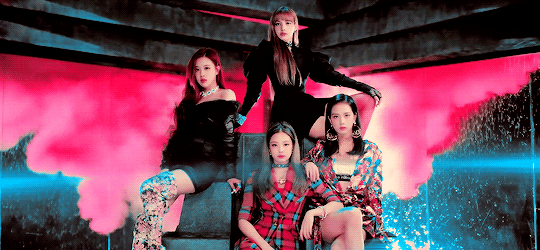 Ever dreamed of becoming a KPOP idol? Follow our step-by-step guide to transforming into the KPOP Idol you've always dreamed of. 
Step 1: Know your style
Guided by the experts and professionals at Hera Makeup Academy, find out what suits you best in terms of hair color, make-up, dressing style and more! Start off the session by analyzing which color suits you best based on your hair, skin tone, and eye color. Know what to wear from head to toe based on your body shape to compliment your curves and height. You're one step closer to becoming a K-pop star! 
Personal color analysis
Body type analysis
Trendy makeup application (for women)
Hairstyling (for men)
Personal styling consultation and suggestions
English and/or Chinese interpretation services

All of the above will be done within a timeframe of one hour and thirty minutes
---
Step 2: Learn your moves
Learn your dance steps in Hongik University's largest dance studio. Guided by professional dancers and choreographers who have worked with popular Hallyu stars such as Big Bang, JYJ, Super Junior, TVXQ, IU and more. 
" Even though I am not familiar with the K-Pop dance moves, this is a fun experience to participate in. The instructor broke down each part into simple moves was very kind to clarify all the movements. I am very much a beginner dancer and the routine was a little bit challenging but not impossible. It was really fun and many other guests were beginners as well, so no worries even though you are a beginner." 

REVIEWED BY SUMIN ON KLOOK.COM
Learn the hottest K-pop choreography from a professional English-speaking dance instructor at the famous Fanxy Studio! Here's your chance to make new friends and create your own music video.
"I am an avid fan of Kpop but I am not good at dancing at all. Be that as it may, the instructor was very patient and friendly while teaching. Even though the some of the dance steps are really difficult, I could still enjoy learning the steps because of the instructor's patience. She tried to slow down so that I could observe the steps carefully. All in all, it's a memorable experience and I would highly recommend this activity." 

REVIEWED BY KA YAN ON KLOOK.COM
Learn your moves at one of Seoul's best dance schools in the heart of Itaewon. From beginner to advance level, choose from ballet, contemporary jazz, K-pop, modern, street dance, funk, tap dance and more
---
Step 3: Record your debut album
With the most advanced audio equipment, record your tracks in the same studio as VIXX, Park Hyo Shin and more! From recording to post-processing, work along with professional vocalists and sound engineers to produce your debut album. This is definitely a unique experience not to be missed! 
Gold Package

60 minutes of recording
Mixing & mastering
A simple 30-second music video
Professional interpreter (Chinese or English)
Recorded audio file in MP3 format

Platinum Package

90 minutes of recording
Mixing, mastering & audio tuning
A simple 30-second music video
Professional interpreter
Recorded audio file in MP3 format

Diamond Package

90 minutes of recording
Professional vocal instruction
Mixing, mastering & audio tuning
A simple 30-second music video
Professional interpreter
Recorded audio file in MP3 format
"This experience is very satisfactory overall. I feel that it is a very special experience. The translators and teachers are very professional and very careful. During the recording process, the teacher will give you advice to personally demonstrate how to sing better and even small details. "

REVIEWED BY SHU LIN ON KLOOK.COM
---
Step 4: Getting the flawless complexion
Rejuvenate your tired skin with a personalise facial and spa treatment to achieve the flawless complexion for your photo shoot coming up next! Click on the links to find out more about what you can expect. 
---
Step 5: Pose for your album cover 
The half-day experience in Seoul includes a make-over and a professional photo shoot that will make you feel like a real celebrity. Dolled up by one of the finest Korean makeup artists and hair stylist, glam up for a photo shoot by professional photographers. Camera shy? Fret not as the professionals will be guiding you on how to pose for the perfect shots!

The photographer will take 10 to 20 photos per guest and choose the best 3 photos for digital retouching. Extra retouch services are available with additional fees. Raw and retouched photographs will be uploaded into an online drive. Lastly, do prepare your own outfits as apparels will not be provided.
"My friend and I are really satisfied with the service. The Makeup artist and the hairstylist also did a great job. My friend and I weren't too sure what to do with our style as we just showed up clueless. They used their creativity and the hair was done and makeup was done perfectly. As the photo shoot went on, photographer patiently taught us how to pose and both the photographer and Translator Vivian gave us lots of compliments to boost up our energy. Thumbs up to all of them! We had lots of fun~

REVIEWED BY JESSICA ON KLOOK.COM
---
Article by Xuan Lin @ KAvenyou.com