The Galaxy has its steady pool of fans who have always been mesmerised by its indescribable beauty. If your geographical location doesn't grant you the privilege of starry skies like the one above, why not take charge and make one yourself? Not anywhere else, just your bedroom.  Let's see what it takes for you to transform your bedroom into your personal Galaxy!
The Planetarium Lamp

Sometimes called the Star Projector or Constellation Projector, this tiny lamp works wonders by teleporting millions of stars into your room instantly. With this, you can enjoy star gazing every night regardless if it rains or gets too cloudy in the skies. As mesmerizing and breath-taking as it may seems, this might work wonders too for people with insomnia. What do you think?
The Cloud Lamp

Originally created by Richard Clarkson Studios, the hypoallergenic-fiberfill-made cloud lamp is embedded with a speaker and fanciful coloured lights. According to Richard Clarkson Studios, the cloud lamp is capable of recreating the sounds and visual sightings of an actual thunder cloud – right within your room. You can literally summon a thunder cloud now!

Find out how to D-I-Y your very own cloud lamp as shown in the second picture above – click here.
The Luna Lamp

Now let's move on to the magnificent-looking Moon, shall we? Introducing the Luna Lamp, designed by Acron Studios, an interior design studio in Taiwan. It was one of the most viral projects on Indiegogo, click here to view the project page. Made with glass fibre and non-toxic latex, the Luna Lamp ranges from a palm-sized XXS (3.2inch) to XXL (23.6inch). With an adjustable luminosity from LUX1 to LUX5, its features include being water, heat and crash resistant.

Alternatively, you can also D-I-Y your personal Luna Lamp –  click here.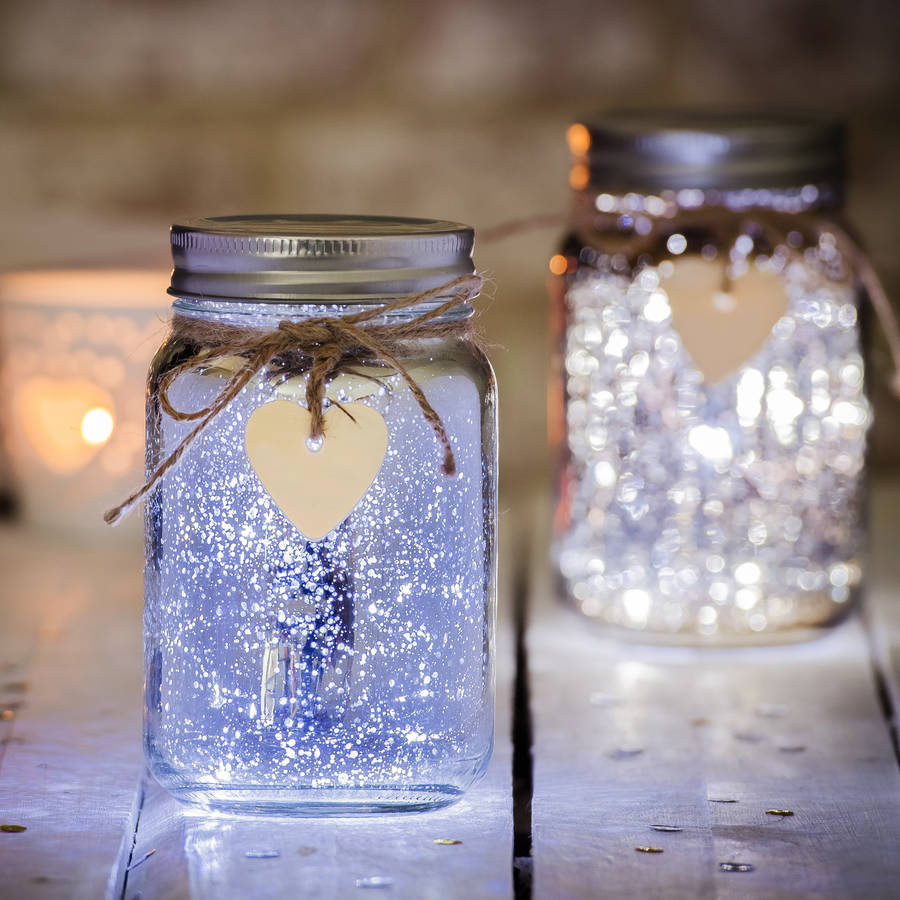 Firefly Jars

Well, fireflies sightings are rare enough already. But how are these Firefly Jars actually made without getting into the forests and getting yourself muddy? The answer: a glass jar, plenty of glow sticks and some glitter. Great for parties and stayovers, these Firefly Jars can typically last any time from 4 to 12 hours depending on the types of glow sticks used. No fireflies killed in the process of making, hence making it absolutely cruelty-free! 

Find out how to D-I-Y your own Firefly Jars without actually catching fireflies – click here.
Let's walk down the memory lane with these Glow-in-the-dark stars that we have once stuck all over our bedrooms. This is the fastest and most effortless way to recreate a starry sky in your bedroom, would you even disagree?
Galaxy-themed pillow cases, bed sheets, duvet covers – everything! Do you hear these galaxy-themed beds calling out to you already? Readily available on Amazon, be spoilt for choices among the thousands of listings with your favourite galaxy designs. All these mystical hues sure are therapeutic, aren't they?
---
We've come to the end of the galaxy-themed transformation of your bedroom, possibly. What other make-over ideas do you have in mind? Share with us in the comments section below!
Disclaimer: KAvenyou do not own any of the images used. All credits due to the creators, tutorial sites and Google.