Ahhh fall… The layers of clothes we start to bury ourselves in, the crunching of the leaves beneath our feet, the crisp cool breeze……. It's quite arguably the best season of the year. Too bad it's so short in Korea, with the fall landscapes on display for just around a month and a half.
So if you don't want to miss out big time in Korea, hurry up and start planning your trip right away. Leave some rooms for these amazing upcoming events and destinations that you just cannot miss this fall!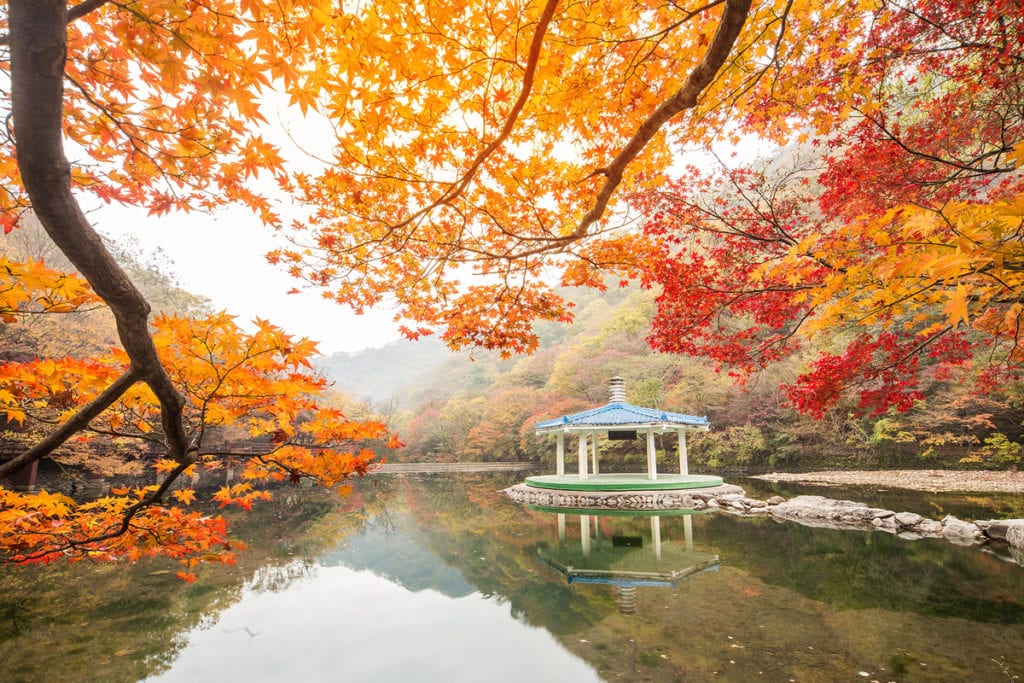 Hallyu Festival K-pop Concert & 2016 Korea Sale Festa
K-pop. You're all already excited just reading that word, aren't you? For all you fangirls and boys, you better gear up for this! A free K-Pop concert. That's right. Free.
After a successful finish last May, the Hallyu Festival K-pop Concert will be held again in Yeongdong-daero on the 30th of September to celebrate the opening of the 2016 Korea Sale Festa, South Korea's biggest shopping festival geared towards foreign tourists.
Photo courtesy of Korea Grand Sale Official Website
The concert will feature world-class artists such as SHINee, Infinite, Sistar, AOA, 2PM and Wonder Girls, with a detailed lineup set to be revealed on the official website in mid-September. For those who aren't able to attend, don't worry since the Korean Broadcasting System (KBS) will be broadcasting it live.
Breathtaking Beauty of Fall
And that's just a sneak peek into the abundance of things to enjoy in Korea during the fall. The foliage is something you can't miss out on. Try this tour to explore the breathtaking scenery while capturing the beauty of fall, or drop by Nami Island or the Garden of Morning Calm, famous for their picturesque atmospheres. This link features more spots full of shades of red, yellow, orange and brown in Seoul.
Photo courtesy of Young Sok Yun
Or take in the kaleidoscopic landscapes of Seoraksan and Bukhansan National Park as you walk along the stone paths buried under a canopy of beautiful leaves!
Spectacular Line-up of Fall Festivals
There is an array of festivals in Korea during the fall, and it can sometimes be overwhelming trying to pick which ones to attend. To help you make your decision, the Seoul International Fireworks Festival along the Yeouido Han River Park is a major one where you can do face painting, nail art, eat street foods and more as you wait for the fireworks display.
Another major festival in Korea to light up your evening is the famous Jinju Lantern Festival, where you can make colorful lanterns and float them along the river. For more details and directions, click here.
If you need help planning your trip, don't forget to check out Trazy.com, Korea's #1 Travel Shop, where you can find an extensive list of all the latest and best things to do in South Korea!