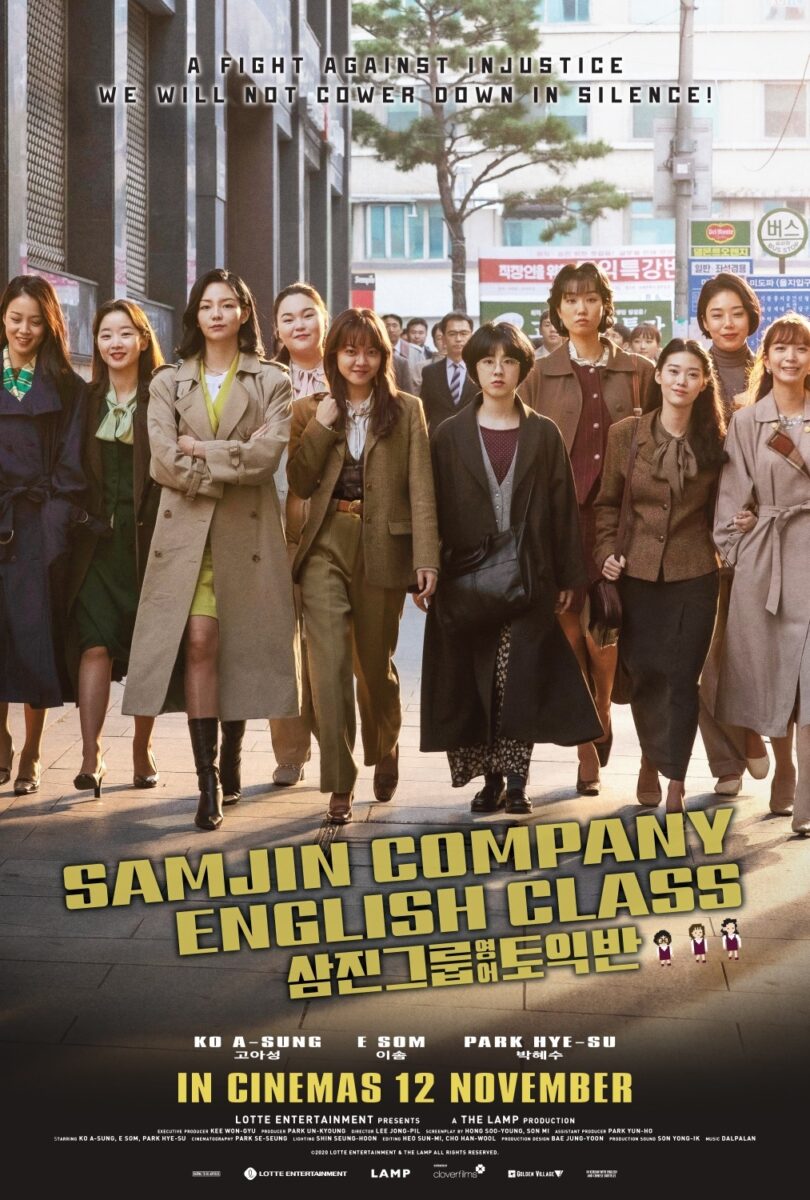 Travel back to the '90s with the three female leads, Go Ah Sung, ESom and Park Hye Soo in the latest Korean comedy film "Samjin Company English Class", as the movie takes place in the year 1995 in Euljiro – a nostalgic spot in Seoul which has gained popularity over the recent years for its hipster vibes.
To make the '90s setting as realistic as possible, makeup and clothing that were trendy back then were used, and they also filmed at the last subway platform that has the '90s vibe, a day before it went into construction. ESom also revealed that in preparation for the movie, she researched interviews done in the '90s and practiced an unique accent that was used back then.
The movie has only hit Korean cinemas in late October, and has topped South Korea's box office on the first weekend of its release.
Synopsis
In mid '90s when sexual and academic discriminations were rampant, 3 young female office workers, Ja-young, Yu-nah, Bo-ram, are shunned by their company and are only given insignificant chores due to the fact that they only have high school diplomas. When a company-wide memo goes around announcing that obtaining 600 score in TOEIC could earn them a promotion, the trio and other high school grad female office workers enrol in English classes in hope of thought of finally advancing their careers.
One day, Ja-young is sent to a factory in the country on an errand and by chance witnesses its waste water being poured into the river. She's convinced that the company is into shady dealings, and together with her 2 friends, they go on a hunt to find irrefutable evidence but they're on the verge of getting fired by the company trying to cover up the corruption. When the rumour of the trio's renegade action goes around, they are completely shunned by everyone there. But the female workers from the English class combine forces to push this case into a new chapter.
Korean movie "Samjin Company English Class" (삼진그룹 영어토익반) opens in Singapore cinemas on 12 November 2020.
Watch the trailer below: