Known for its dakgalbi (stir-fried spicy chicken), Yoogane Singapore will be launching a new seasonal menu to delight foodies – Galbi Jeongol!
Galbi jeongol is akin to a soupier version of their dakgalbi, where the meat and vegetables are cooked in their galbi stew, making it perfect for those who love hotpots and Korean stews.
We learnt that this dish cannot be found in Korea's Yoogane branches – this dish is specially created by their Korean chef for the international franchises, and only available for a limited time!

This is how the basic galbi jeongol set looks like, before the stew is added in to immerse the ingredients in.

Add-ons are also available to cater to the different tastebuds – the meat lover's option, the seafood lover's option and the vegetable lover's option! We strongly recommend adding ramen noodles and cheese as well to complete the dish!

Meanwhile, sit back and relax as the staff will help you to prepare and cook the galbi jeongol. Just remember to put on your apron before you dig in, or else you may risk getting your clothes dirty while savouring the dish!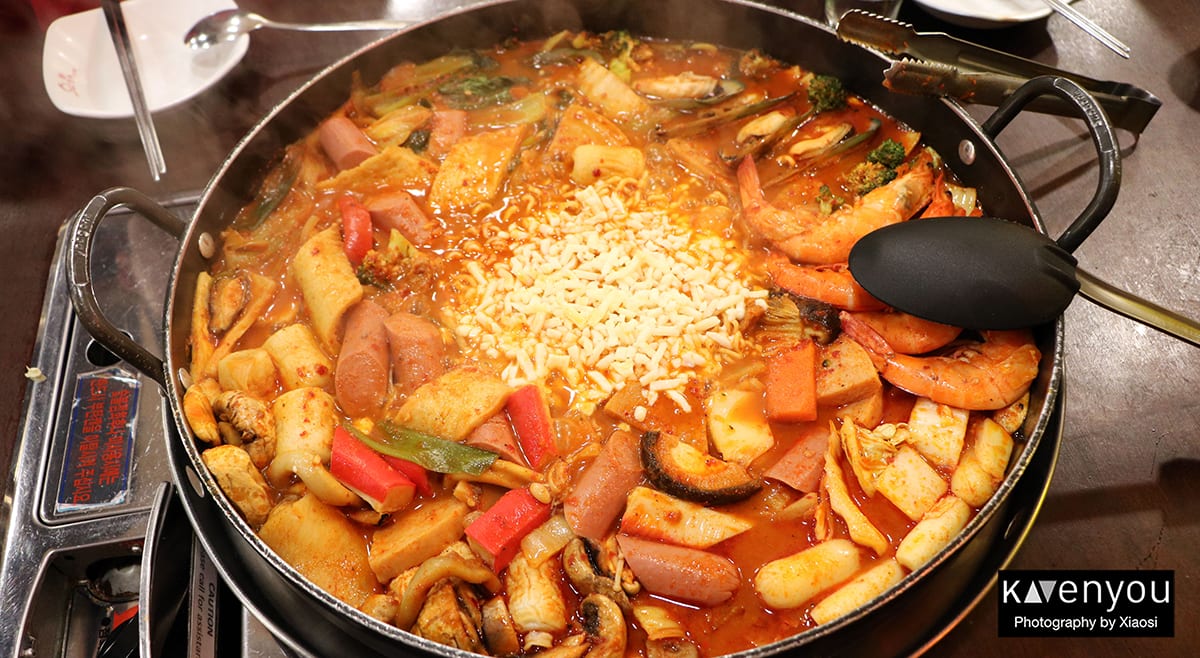 After adding in the ramen noodles and topping them with cheese… time to dig in! We loved how everything was well cooked in the galbi broth – even the normal Korean ramen noodles tasted good (and even better with the cheese toppings!), and the galbi was wiped out in no time. It would be awesome if there's a galbi top-up option offered as well.

Bottoms up with these beverage offerings – the yakult soju was the bomb, and the makgeolli (rice wine) comes with metal bowls to drink from, making us feel as if we're back in Korea!

Introducing another new addition to Yoogane Singapore's menu: cheese ddeokbokki! For those who can't get enough of the ddeokbokki in the stew, just order another plate of it!
The galbi jeongol will be available in Yoogane Singapore stores from 1 May 2016 onwards, and this seasonal offering is only available for a limited time being!
KAvenyou would like to thank Yoogane Singapore for the invite, as well as the yummy Korean fare.

Yoogane Singapore
Bugis Junction
200 Victoria Street #02-47/48
Singapore 188021
Operating hours: 11:30am – 10pm
Westgate
3 Gateway Drive #03-08
Singapore 608532
Operating hours: 11:30am – 10pm

Watch this space for more updates about music, entertainment and Korean culture at "KAvenyou: Your Avenue to Non-Stop Entertainment, Lifestyle and Fashion"!
Article by: Zhen Zhen @ KAvenyou
Photography by: Xiaosi & Zhen Zhen @ KAvenyou