Korea's latest heartthrob Yeo Jin Goo graced our shores yesterday afternoon, sharing with us his Hotel Del Luna shooting experience.
The latest talk-of-the-town drama Hotel Del Luna features male lead, Yeo Jin Goo and female lead, IU, with Yeo Jin Goo as the human manager, Gu Chan Seong, and IU as the hotel owner, Jang Man Weol. Hotel Del Luna is a romance and fantasy story about a special hotel for ghosts, and the love story between the two.
Seeing the overwhelming response for the drama, tvN partnered with StarHub to bring Yeo Jin Goo to Singapore to meet with his fans and the media.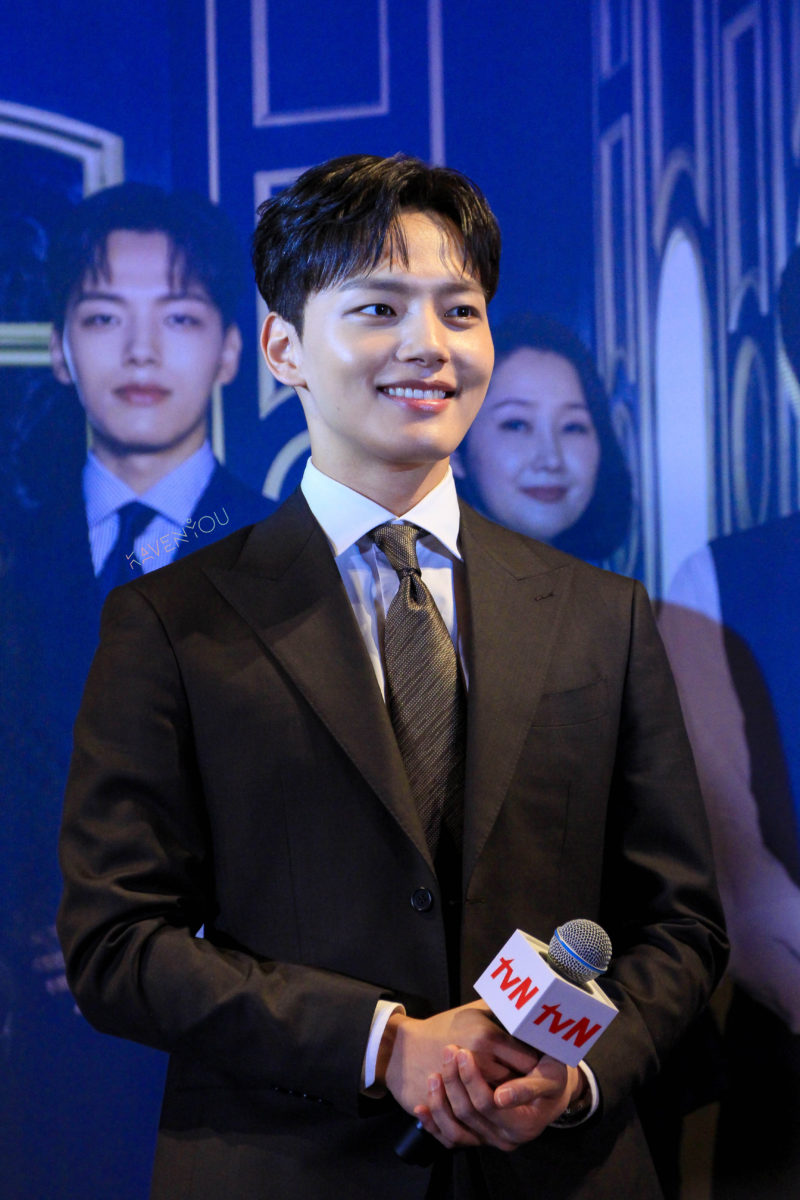 During the media conference, Yeo Jin Goo brought on his brightest and cutest smiles, evoking excited squeals from fans present at the venue.
Yeo Jin Goo shared with us on his experience filming Hotel Del Luna and mentioned that he did not expect such a great response from different parts of Asia.

A little acting segment was also included to let us have a glimpse of his acting in real life.
During an interview, he also shared with us that his line "잘가요 장만월" (Goodbye, Jang Man Weol) was one of his favourite. It's a very sad line and at the same time, it shows Gu Chan Seong as a responsible and charming man. A line that was challenging to handle, but was impressive.
Yeo Jin Goo also shared that as he wore suits for his role this time, he would love to try other roles that will require him to wear suits in the future, such as a lawyer.
If you didn't manage to catch the charming Yeo Jin Goo at the event, fret not! Don't forget to catch the finale of Hotel Del Luna on tvN in Singapore and Malaysia on 2 October 2019.
Telecast Info:
Time: Every Tuesday and Wednesday at 9:45PM
Cast: IU, Yeo Jin Goo, Kang Min Na, P.O.
Duration: 60 minutes
No. of Episodes: 16
Channel: tvN (StarHub Ch. 824 & Singtel TV Ch. 518/619)