9 March 2016, Singapore – Are you the frog in the well? Perhaps not so much, but are you doing enough to make sure you do not eventually become one?
What better than to travel in order to widen your experiences and perspectives on life? We love to travel, because after watching so much on the television or over the internet; we just have to see it for ourselves. Here on Wanderlust Wednesday, I do intend to help unravel and share some of the breath-taking experiences around the globe.
World's highest bridge – Sidu River Bridge (四渡河特大桥)
The Sidu River Bridge (四渡河特大桥) is 1,600 nauseating feet above a canyon floor, connecting what amounts to two mountaintops located in the Hubei province of China. For people who are crazy enough to try, it is also the only bridge high enough in the world for anyone to jump off it and attain terminal velocity. Important to also note that there were no known survivors for this experiment thus far.
Walking in the clouds – Zhangjiajie Grand Canyon Glass Bridge
You do not know what #YOLO feels like if you have never walked in the clouds. The Zhangjiajie Grand Canyon Glass Bridge is the world's tallest and longest glass pedestrian bridge, floating 300 meters above a canyon in the Zhangjiajie National Park. However, if walking on glass at such heights is not terrifying enough, cracks appeared weeks into it's official opening. I believe it will still be a great experience nonetheless.
Living under the rocks – Setenil de las Bodegas
Coming back down to earth is the logical thing to do after walking in the clouds. Setenil de las Bodegas lets you experience literally living under rocks. Setenil de las Bodegas is a town (pueblo) in the province of Cádiz, Spain, famous for its dwellings built into rock overhangs above the Rio Trejo. Experience living under rocks, and savour the wines and meat from some of the finest restaurants and bars in the region.
Lake over the ocean – Lake Sorvagsvatn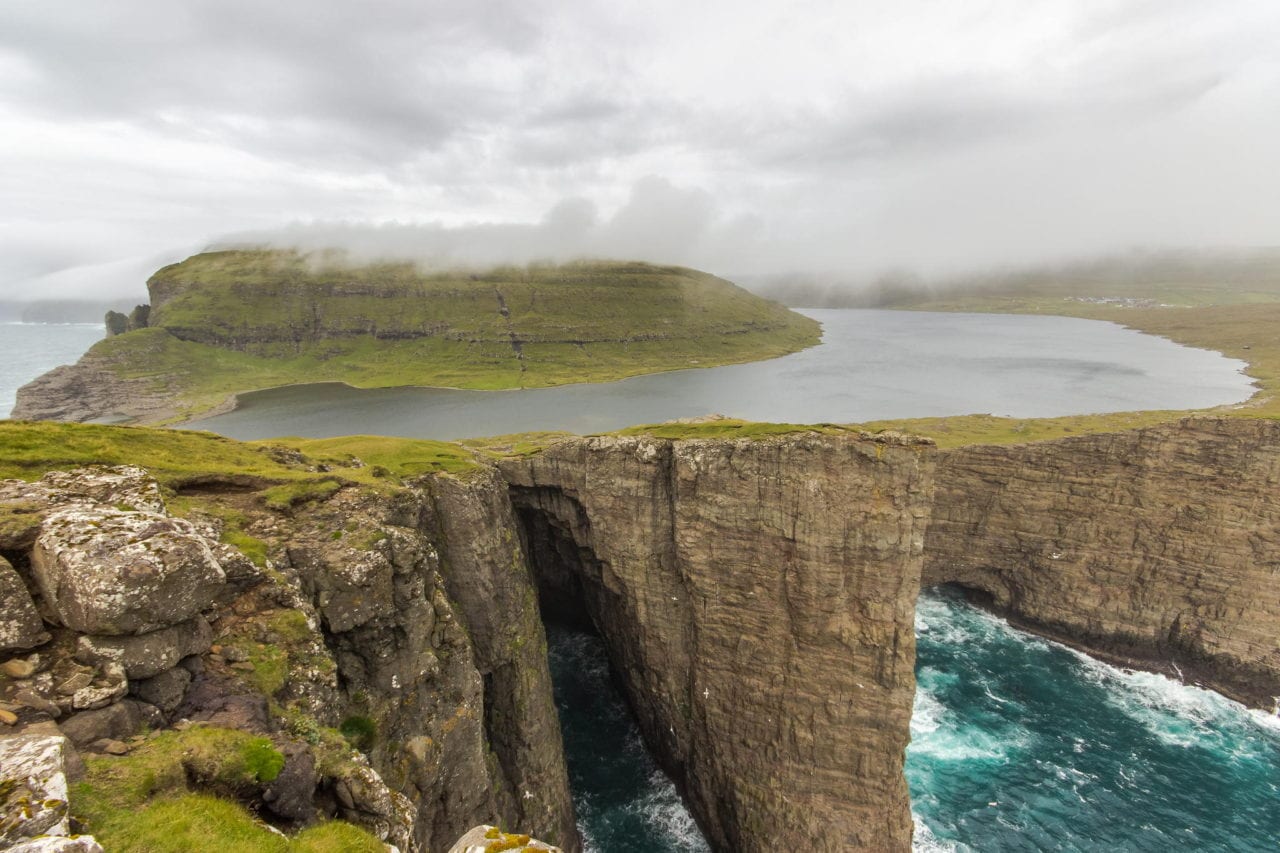 If you are a lover of perfect greenery, then this is the place to be in Spring or Summer. Lake Sorvagsvatn in the Faroe Islands is a stunning piece of the nature, and also the largest known hanging lake in the world. What is unusual in Lake Servagsvatn is that it is situated on an island surrounded by cliffs. At one side, water of Sorvagsvatn reach the edge of a cliff and therefore thrown into the deep in almost invisible waterfall. As such, the lake literally hangs above the Atlantic Ocean.
Article by: James @ KAvenyou