After a year and a half, VIXX is back here again for the Singapore leg of their concert tour, VIXX Shangri-La in Singapore 2017.
Prior to the concert which was held at ZEPP @ BIGBOX in the evening, the members met both the media and their fans, Starlights at an open press conference held at Gain City Megastore @ Sungei Kadut, where they packed the entire venue.
The concert began with a powerful opening stage of Fantasy and Desperate, before VIXX greeted fans and proceeded to their next song, The Closer, which was accompanied with loud fanchants!
VIXX performed hits like Love Me Do and Chained Up, firing up crowd with their energetic dance moves, as well as having fans sway along to their slower ballad tracks, Romance Is Over and Now We.
Besides performing on stage, the members also sat down and answered some questions, talked to their Starlights about photos that they took that were flashed onscreen and also shared about their individual activities.
The atmosphere of the concert venue went up another notch as VIXX hyped up the crowd with Shangri-La, Black Out and Hot Enough.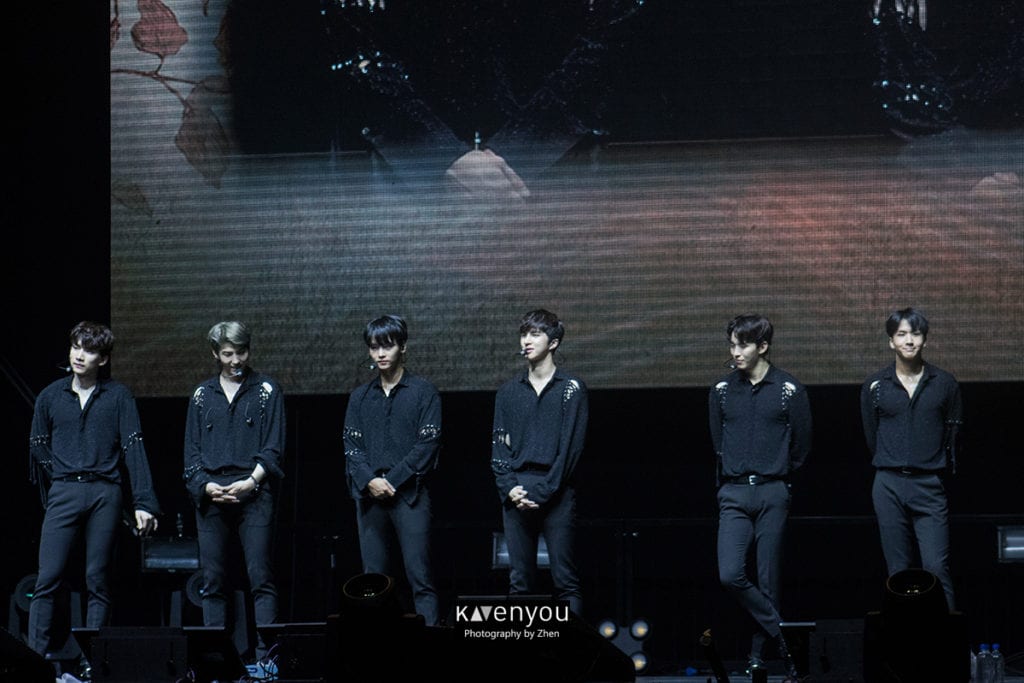 Starlights definitely had a good time laughing along with their idols when the VIXX members had to complete tasks – such as Ken and Ravi dancing along to Red Velvet's Red Flavour and N backhugging every member and complimenting them (while making everyone's shirts really wet!) While still in their wet outfits (which the members did so to avoid being backhugged but failed badly), VIXX continued with Good Night & Good Morning.
Although VIXX members had visited Singapore a few times already, this place still holds fond memories for them and they were happy to be back here to meet their Singapore Starlights again. N even revealed that the members managed to tour around the island the day before, visiting some famous spots, trying local dishes and also enjoyed local culture as much as they could!
The cheering and fanchants were exceptionally loud for their popular hits, On and On, followed by Error. Of course, it was not the end of the concert yet as VIXX returned to stage after a change of clothes for an encore, going around the stage with their upbeat songs, Love Equation and Heaven, which fans all excitedly stood up to.
After lots of fan interactions from the VIXX members to their fans, the concert finally concluded – definitely on a good note for Starlights.
For more photos of the concert, do visit and like KAvenyou's Facebook page: VIXX Shangri-La in Singapore 2017
KAvenyou would like to thank IME for the media invite to VIXX Shangri-La in Singapore 2017.
Article by: Zhen Zhen @ KAvenyou
Photography by: Zhen Zhen @ KAvenyou