Unboxing of a box of joy to welcome 2017 – GFRIEND Season's Greetings in 2017
5 January 2017, Thursday – The fans are always kept busy frantically placing orders at the end of every year. This in order to get their hands on the Season's Greetings and/or calendars for the new year. We will show you some sneaks on one of the hottest female groups in 2016 – GFRIEND Season's Greetings 2017.
Calendars are no longer sold on it's own since a couple of years ago. Perhaps entertainment agencies are going all out to cream every single cent from fans. The Season's Greetings are a bundle of the calendars with a variety of other fan items. These includes notebooks, organisers, hanging calendars, and bookmarks just to name some. We thought the launch this year was pretty late, as many were only released towards the last 2 weeks of December.
The GFRIEND Season's Greetings came in an elegant pull-out box. Probably the best looking box design we have seen, but the content is crucial. The box includes the 2017 Calendar, diary, photocards, clear card, special clip DVD, and folded poster. The calendar is very basic, with some photos looking like those from their album concepts. There are 2 sides to the calendar, with one side working like a mini organiser. There are many items in the box, and I think the diary is the most well done; which also comes with an external cover. Words are never good enough to describe the package, so let the photos do the talking. We will not show everything, so you can enjoy the process of flipping through those pictures when you get your hands on one.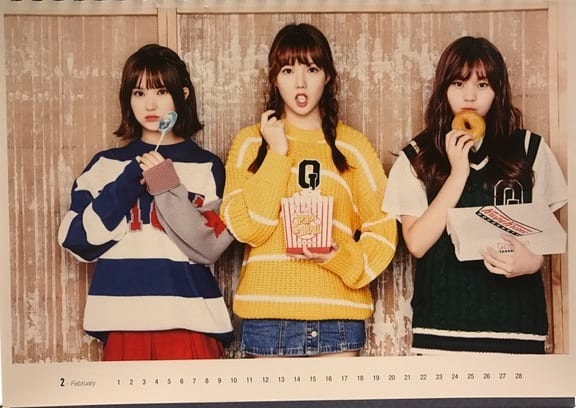 Hope this gives you a sense of the package, if you are still deliberating on whether to get one yourself.
Article by: James @ KAvenyou
Photos and Unboxing by: James @ Kavenyou