What's better than traveling the world with a handy companion to print out your memories instantly? Here are 5 of the most popular instant photo printers you should check out!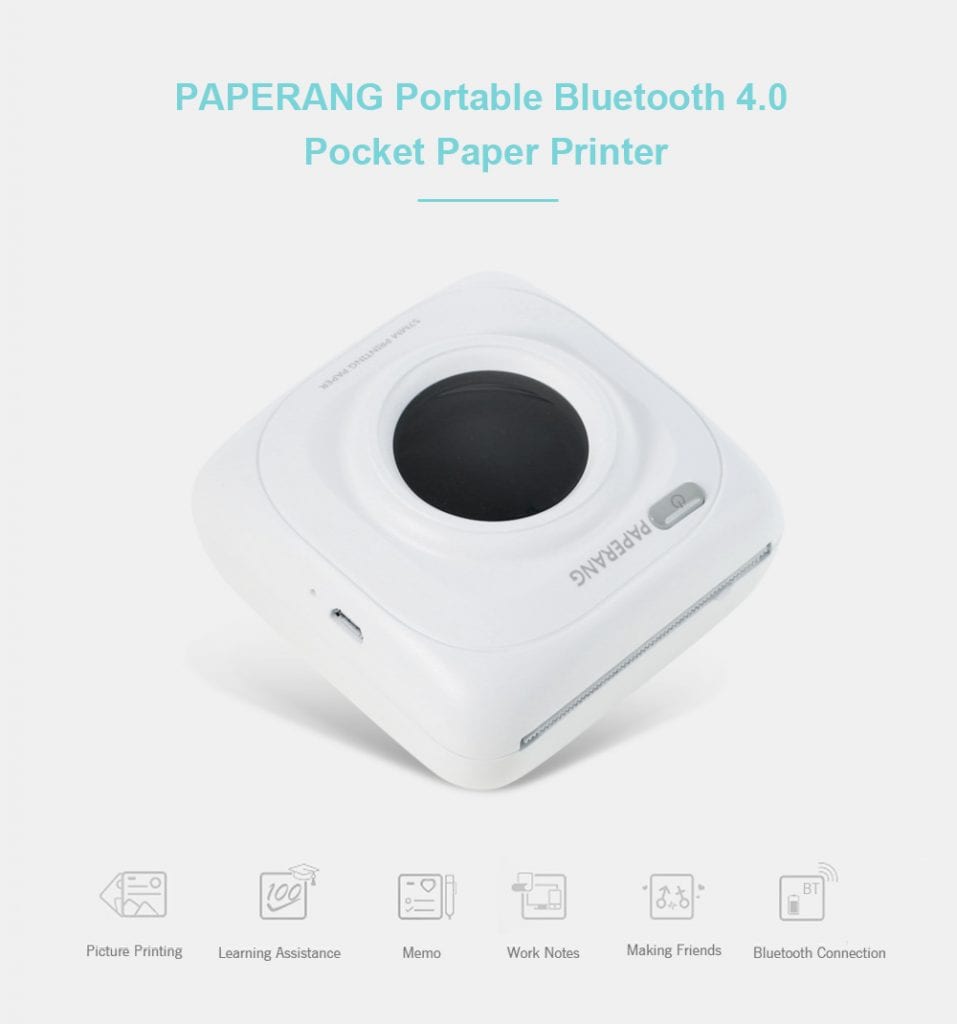 1. PAPERANG P1
Paperang P1 is one of the SMALLEST and CHEAPEST portable photo printers in the market right now. The incredibly small photo printer runs on 1000mAh lithium-ion battery which is rechargeable with USB. Simply download the dedicated app and design your print-out right away! 
With its unique thermal printing technology, no ink is needed! This means that you'll be saving money on buying ink cartridges regularly. On the side note, Paperang is a monochromatic printer which can only print black and white on thermal paper.  However, you may also opt to print on colored paper instead. There are several types of papers to choose from including sticker paper which you can later peel off and stick. 

Paperang weighs 160g and measures 83mm (L) x 83mm (H) x 45mm (W). The printer supports Android 4.0 or above and IOS 8.0 or above. 
Price ranges from S$49.90 to S$59.90, get it here or here. 
---
2. PRINTOSS Instant Photo Printer by Takara Tomy
All you need to operate a PRINTOSS Instant Photo Printer is a smartphone and Fujifilm Instax Mini Film. No battery, no Wifi, no ink, no dedicated mobile application required. You'll never have to worry about running out of battery or ink cartridges with PRINTOSS Instant Photo Printer.
Simply place your smartphone on top of the printer and press the shutter at the bottom of the printer to print the image shown on your phone screen (shown below).
PRINTOSS weighs 350g and measures 143mm x 130mm x 55mm. The printer comes in 3 colors – Sakura Pink, Sora Blue and Sumi Black.
Price ranges from S$60 to S$62.50, get yours here or here.
---
3. Xiaomi XPRINT Pocket AR Photo Printer
XPRINT is one of Xiaomi's latest crowd-funded products launched earlier in the year. One of its most unique features is the AR technology integrated with the printer. The application is able to recognise the photo in 0.28 seconds and play the animated video which was previously embedded into the printed photo.
The printer comes in white only and connects via Bluetooth, Wifi or NFC. XPRINT runs on a 650mAh battery and can be recharged by USB.  Simply download the XPRINT application and allow your printer to be discovered and connect to start printing. You may also crop and edit the photos in the application before printing.
Xiaomi XPRINT Pocket AR Photo Printer weighs 237g and measures 133mm (L) x 80mm (H) x 27mm (W). The printer supports Android 4.0 or above and IOS 9.0 or above. Do note that paper refill comes in two packs of 40 pieces each and the photo tray can hold 10 pieces of paper at any point of time.
Price ranges from S$108 to S$128, get yours here or here.
---
4. LG POCKET PHOTO PRINTER (PD269)
LG Pocket Photo Printer was one of the pioneering models introduced to the market a few years back. The latest model PD269 comes in 3 lovely designs (shown above). The rounded corners 'pebble' design is extremely pleasing to the eye while its weight (169g) is definitely handbag-friendly for your travel adventures.
Do note that the LG Pocket Photo application is required to operate the printer. The application comes with a wide range of filters, frames, stickers and editing functions to add a creative touch to your print-outs. The application is available to download for Android and IOS devices.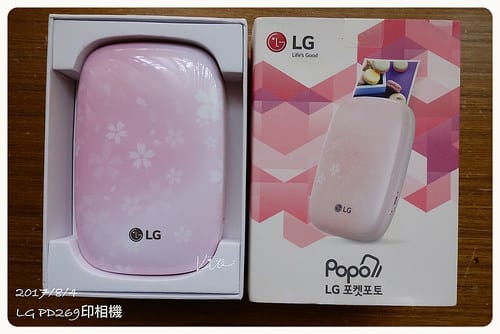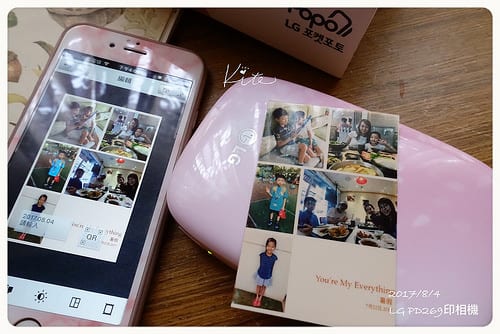 PD269 uses Zink Zero Ink paper which comes in 2 forms – general and sticker (peelable). Refills come in a box of 30 pieces (3 x 10pieces). PD269 weighs 169g and measures 79.8mm x 122.5mm x 22.5mm. The printer supports Android, IOS and Windows OS.
Price ranges from S$178 to S$181, get yours here, here or here.
---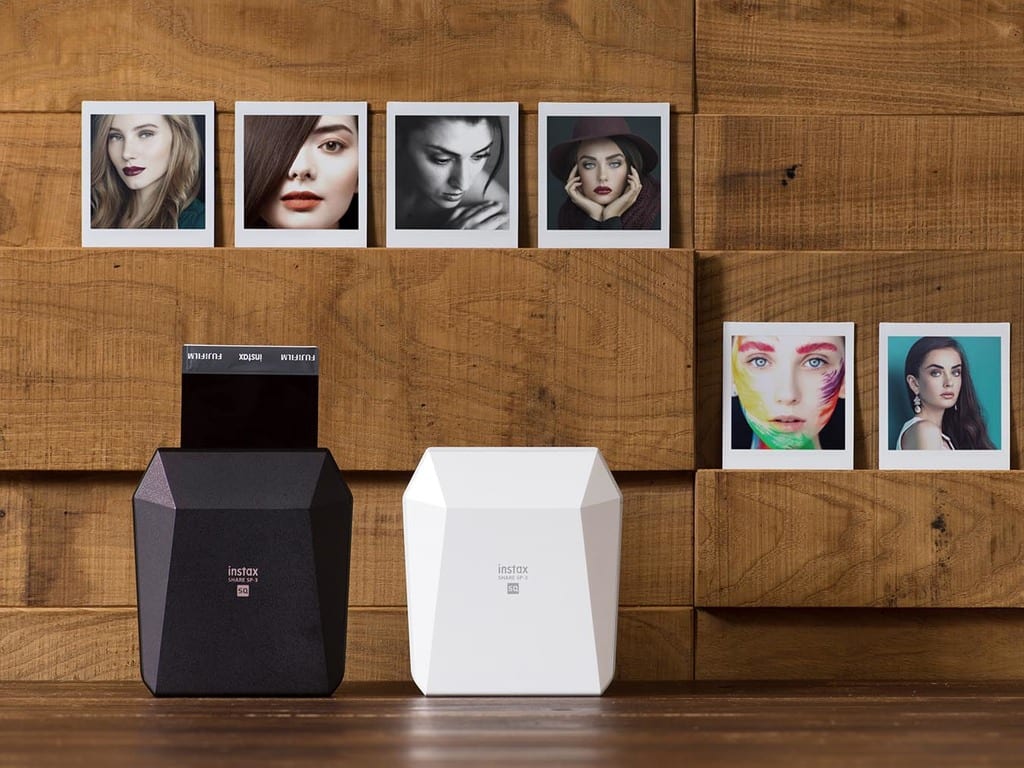 5. Fujifilm INSTAX SHARE SP-3
The 3rd generation of Fujifilm's instant photo printer, Instax Share SP-3, was launched in November 2017. The sophisticatedly designed printer produces high-quality square prints measuring 2.4″ x 2.4″. With an inbuilt Wi-Fi connectivity, SP-3 connects to the Instax Share mobile application available for Android and IOS. The latest model has a noise-reduction upgrade and high-speed printing in 13 seconds from data transfer to printing.

Be spoilt for choice with the range of features to customize your pictures with preset and customized filters on the mobile application to help you print like an expert. 
INSTAX SHARE SP-3 (*latest model)
Available in White and Black, weighs 312g.
Price ranges from S$295 to S$330, get yours here or here.
INSTAX SHARE SP-2
Available in Silver and Gold, weighs 250g.
Price ranges from S$209 to S$225, get yours here or here.
---
Article by Xuan Lin @ KAvenyou.com