Korean action blockbuster movie The Great Battle portrays one of the fiercest battles in East Asia that took place over 88 days, starring actors Jo In Sung, Nam Joo Hyuk, Park Sung Woong and joined by other supporting cast members like AOA's Kim Seolhyun, Sung Dong Il and Bae Seong Woo.
The film kicks off with an epic battle of Mt. Jupil, and goes on to portray 2 separate siege battles and climaxing with battle for a giant dirt mountain. In order to realistically convey all characters involved, director Kim Kwang Sik referenced over 100 books.
"Not only battles in Ansi, Goguryeo in general lacks historical records, so writing the script was no easy feat. Using what's left to us, we went with story beats that felt 100% realistic. Other narrative elements were infused with cinematic liberties."

Director Kim Kwang Sik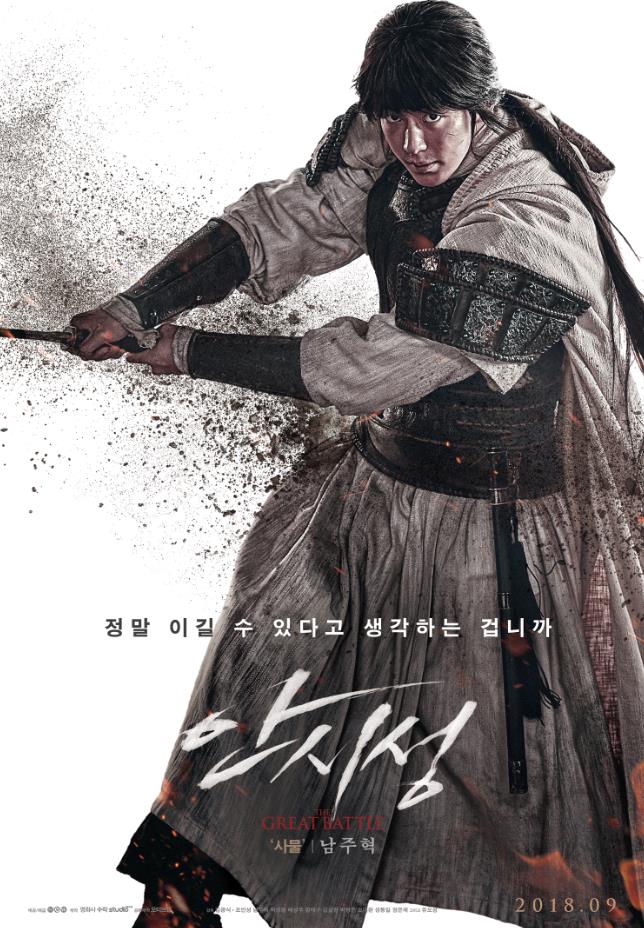 Catch the trailer for The Great Battle:
In 645AD, the Tang Dynasty's emperor Li starts his invasion into Goguryeo, one of the ancient kingdoms of Korea. One victory after another, the Tang army marches into Ansi, protected by General Yang, the lord of the fortress. Abandoned by his country and outnumbered by thousands, the brave general gathers his men and women to face the Tang army on his own.

The Great Battle (rated NC16 violence) opens in Singapore cinemas on 18 October 2018. Stay tuned as we'll be giving out tickets to the preview screening happening on 17 October!