Dubbed the legendary solo male artist, SHINee's Taemin returned with his third full-length album "Never Gonna Dance Again: Act 2" on 9 November, 6PM KST, a sequel to his "Never Gonna Dance Again: Act 1" release earlier in September. Act 2 is about Taemin's journey to search for a new identity as an artist, away from his former self based on Plato's theory of ideas, with upgraded music and performance to be met.
"Never Gonna Dance Again: Act 2" consists of 9 songs, which includes unreleased tracks that were first performed in his T1001101 solo concert more than a year ago, namely "Identity", "Heaven" and "I Think It's Love". Taemin co-wrote "Heaven" and "Pansy", and wrote the lyrics "Think of You" – a song dedicated to his fans.
Both renowned domestic and foreign musicians participated in this album, such as SM Entertainment's producer Yoo Young Jin, British producing team ARCADES (who worked with Taemin for "2 KIDS"), producer/songwriter Bram Inscore (who is main collaborator for Troye Sivan's "Youth") and minGtion (who participated in NCT's From Home, Baekhyun's Underwater and more).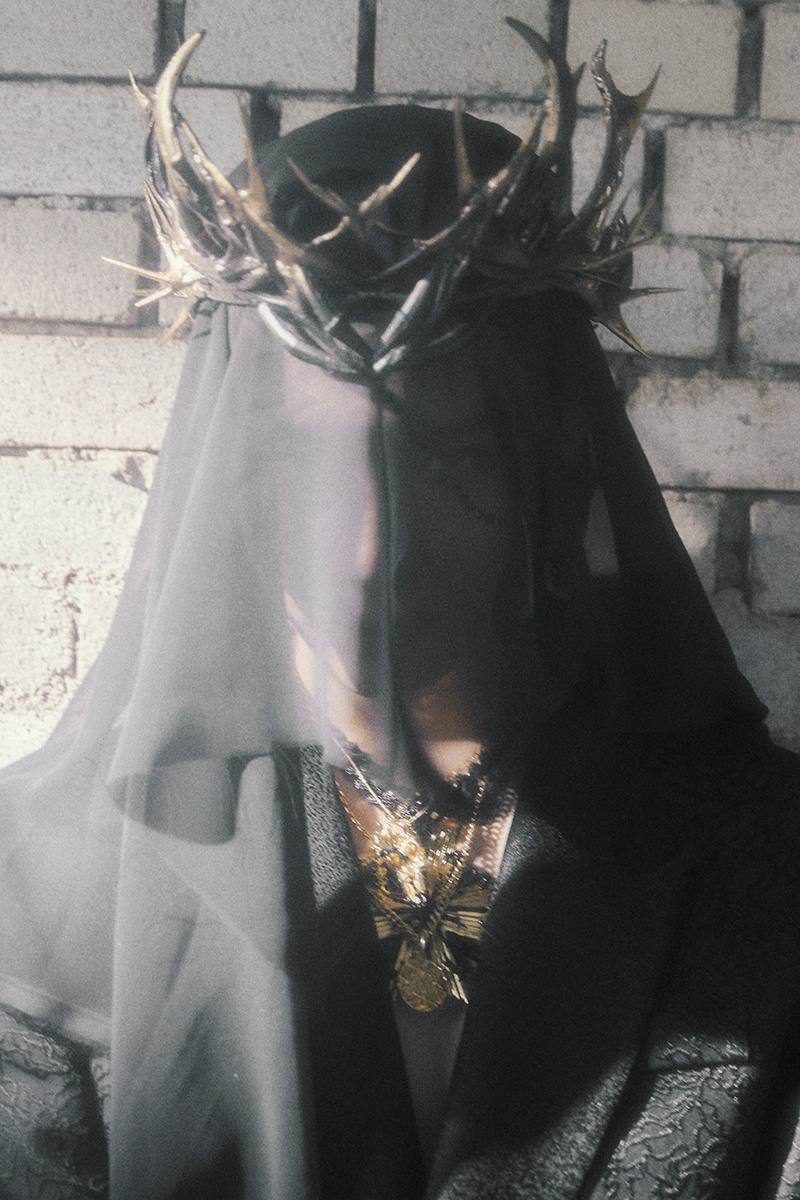 Track Description
1) 이데아 (IDEA:理想)
The title song of Act 2, "이데아 (IDEA:理想)" (or simply, "IDEA") is a dance pop song with a vivid contrast between light & stylish sections and groovy & intense sections. BoA is also featured in the killing part of the song – which was meant literally as her lines in the song were "killing me".
2) Heaven
"Heaven" is a medium tempo pop song that has a magnificent feeling with the lone guitar arpeggio, deep rhythm and large-scale chorus, with lyrics containing sincere words of comfort.
3) 유인 (Impressionable)
This track is a minimalist pop song with an impressive understated bass sound, with lyrics likening the process of seducing the other party to a spider hunting with its web.
4) Be Your Enemy
Featuring Red Velvet's Wendy, "Be Your Enemy" is a pop song with a sensual atmosphere that emphasises the gentle electric guitar sounds, and the harmony of Wendy's warm vocals and Taemin's soft vocals. The lyrics' healing message is intended to comfort both pain and sadness that are hard to express openly.
5) 안아줄래 (Think of You)
"Think of You" is an electronic pop song with a refreshing and cool atmosphere, where Taemin expressed what comes to his mind when thinking of his fans using touching words in the lyrics.
6) Exclusive
This track is the Korean version of the Japanese version of Exclusive, which was released in his Japanese EP, "Famous" last year. The lyrics express the feeling of falling in love at first sight in a straightforward manner.
7) Pansy
"Pansy" is a country-based pop song with an impressive comfortable mood, with lyrics expressing gratitude for the person who has always been by his side with unchanging love.
8) 사랑인 것 같아 (I Think It's Love)
This warm ballad song highlights Taemin's beautiful vocals, with the lyrics of a confession that uses clumsy yet unaffected words that adds on to the charm of the song.
9) Identity
"Identity" is a R&B pop track that harmonises piano melody, grand big drum and orchestra. Its lyrics talk about the complex emotions that one feels after facing a new identity.
For Taemin's comeback VLIVE happening on SHINee's new official VLIVE channel at 9PM KST on the same day, he will transform into a first-class star instructor to communicate with his fans (which he affectionately gave the nickname jjakgoong – 짝궁 to) on various stories, episodes when working on the new songs, as well as the album unboxing.
Watch the music video for IDEA here:

Listen to the album below and download on your favourite platform: https://smarturl.it/TAEMIN_NGDA_Act2
To fans of Taemin, do follow us and keep watching our space for updates as we have something exciting to announce soon!
UPDATE (as of 22 November 2020): We are giving away 3 signed Taemin "Never Gonna Dance Again: Act 2" albums! Do read on to find out how to win: