To celebrate the best of Asian entertainment on StarHub TV, a total of 13 awards were presented to artists from China, Hong Kong, South Korea and Taiwan, to recognise their achievements in 2018 during the inaugural StarHub Night of Stars.
I could say Korean sensation Lee Joon Gi, angelic girl group WJSN/ Cosmic Girls, adorable singer Jeong Sewoon with a melodic voice, and charismatic boy group A.C.E were one of the most anticipated acts of the star-studded night.
A.C.E

Q: Is this your first time here in Singapore?
A: Yes, it is our first time!
Q: Do you have any specific place you wish to visit in Singapore?
A: We think that Singapore is a beautiful country, and we know of many popular spots in Singapore that we would wish to visit as well. But right now, we really wish to meet our Singapore fans as soon as possible!
Q: What are the differences between your Korean and Singapore fans?
A: This is actually our first award show we have ever attended. We are really thankful and happy to our fans that have come all the way to meet us. To be honest, we are very nervous right now, being able to attend this show as well as to meet Singapore Choices for the first time. Nonetheless, wherever Choices may be, we are happy. We are very happy and it is a happy day for us 😀
As first performers of the night, the charismatic boys took centre stage with their hit songs Cactus and Take me Higher. Fans also cheered as A.C.E was awarded the 2018 StarHub Best Newcomer Award. During their speech, the boys commented this is their first ever participation in an award show since their debut, and they would like to thank everyone who supported and believed in them.
"Because of our fans, Choices, it is thanks to you; else we would not be here today".


Jeong Sewoon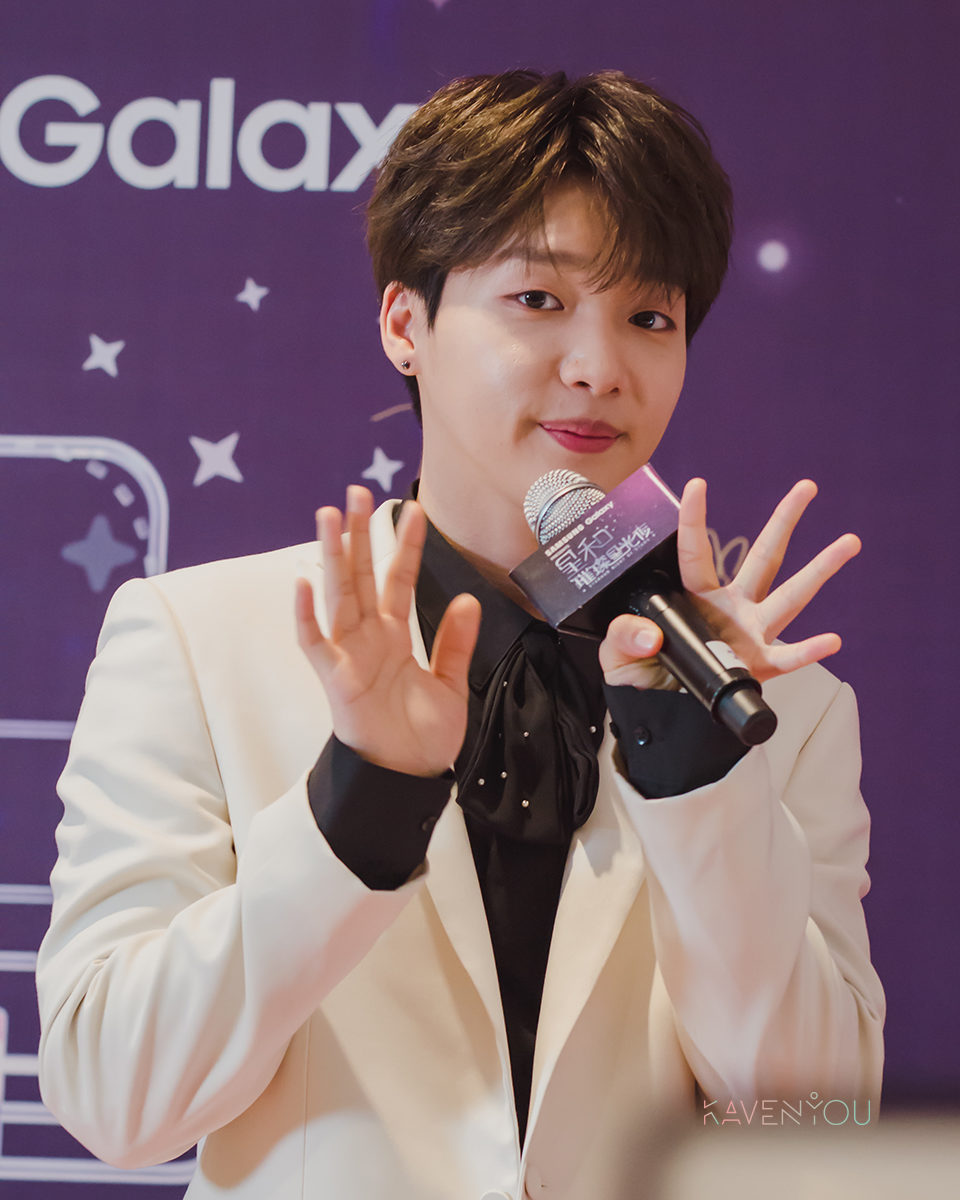 Q: Do you have any upcoming projects you would like to share with us?
A: I am currently working hard, preparing for a new album release!
Q: Being a part of 3 drama OSTs this year yourself, have you ever considered the path of acting?
A: Hmmm, as it has not been long since I debut, I wish to focus more on my music. It was/is definitely a great opportunity being able to sing for drama OST and I am more than happy to agree again, should there be a chance to compose for a drama OST.
Awarded with 2018 StarHub Best Asian Drama OST Award, Jeong Sewoon treated the audience with one of top Korean drama What's Wrong with Secretary Kim OST, It's You. He also showed off a little of his talent as he rapped along with the voice of Sik-K who featured on his title track, ♪ 조심, 조심, 조심널바라보다말했네혼잣말 JUST U~


WJSN/ Cosmic Girls
Q: Is this your first visit here in Singapore?
A: Yes! This is our first time here in Singapore
Q: Is there a local food you wish to try here in Singapore?
Eunseo: We ate there yesterday *points cutely*
Q: What are your thoughts in regards to receiving your first win with "Save Me, Save You" recently?
A: It was actually our very 1st Win on a music program. We were very surprised but at the same time we felt very grateful and thankful to our fans. We will continue to work harder!
Q: Is there a member who is like a big sister/motherly like figure who leads the team?
Exy: Eunseo? She's like a motherly figure in the group. She might be young but she can cook and is good at taking care of people around her.
Heating up the night was winner of 2018 StarHub Most Charismatic Performance Award, Cosmic Girls who wowed the crowd with their songs Secret and Save Me, Save You ♪ 부탁해너의얘길들려줄래알고싶어그래~ woo~


Lee Joon Gi
Q: Are we able to anticipate any upcoming projects from you soon?
A: Hopefully I would be able to meet you guys on the big screen/drama next year. I am currently in the midst of preparing for my Asia Tour next year and Singapore is one of my pit stops! Do look forward to my Asia Tour and don't miss it! Next year, I will be back!
Q: Your roles were of action/historical related, what other aspect or image do you wish to show your fans in future projects?
A: Romance? Or should there be an opportunity of a role in a fantasy romance theme drama, I wish try it and I believe fans will be able to enjoy it.
With his realistic portrayal of a gangster-turned-lawyer in one of highest rated Korean drama in Lawless Lawyer, Lee Joon Gi earned 2018 StarHub Best Male Asian Star Award.
"I have been waiting to meet you guys! I missed you guys so much! I love you Singapore. It's been a long time, and I am very happy to be here. Thank you for giving me a warm welcome. Thank you, to all my fans all over the world. Thank you for your love and support. Do look forward to my project next year!"


Moving on to acting category for the night, though the winner himself was not present, portraying the role of Lee Shi Kyung in Korean drama Andante, EXO member Kai emerged as the ultimate fan's favourite as fans got to vote for their 2018 StarHub Favourite Korean Drama Character on StarHub's Facebook Page.
Other big winners include Jasper Liu (2018 StarHub Dazzling Star Award), Derek Chang (2018 StarHub Rising Star Award), Lawrence Wong (2018 StarHub Breakthrough Star Award) and Qin Lan (2018 StarHub Best Female Asian Star Award).
Visit and like KAvenyou's Facebook page for photos from the event:
[OFFICIAL] StarHub Night of Stars
[KAvenyou] StarHub Night of Stars – featuring individual photos of the artistes

Article by: Leslyn @ KAvenyou
Photography by: StarHub, Zhen Zhen @ KAvenyou