Korean charcoal BBQ restaurant Seorae has finally opened its doors in Singapore at the end of 2015, boasting itself to be the first to introduce galmaegisal to our shores. Galmaegisal refers to pork skirt meat, which is immensely popular in Korea due to the taste resembling that of wagyu beef, but without the heavy price tag that comes along with it.

It's quite rare to see charcoal being used in barbecue restaurants, especially those in shopping malls. However, Seorae Singapore wanted to keep its dining experience as authentic and similar to that of Korea's, which was a nice touch – we even spotted some Koreans dining here as well!

This is the vegetable side dishes that comes along for each table – the bottom two dishes are actually both kimchi, one made with cabbage and the other with radish.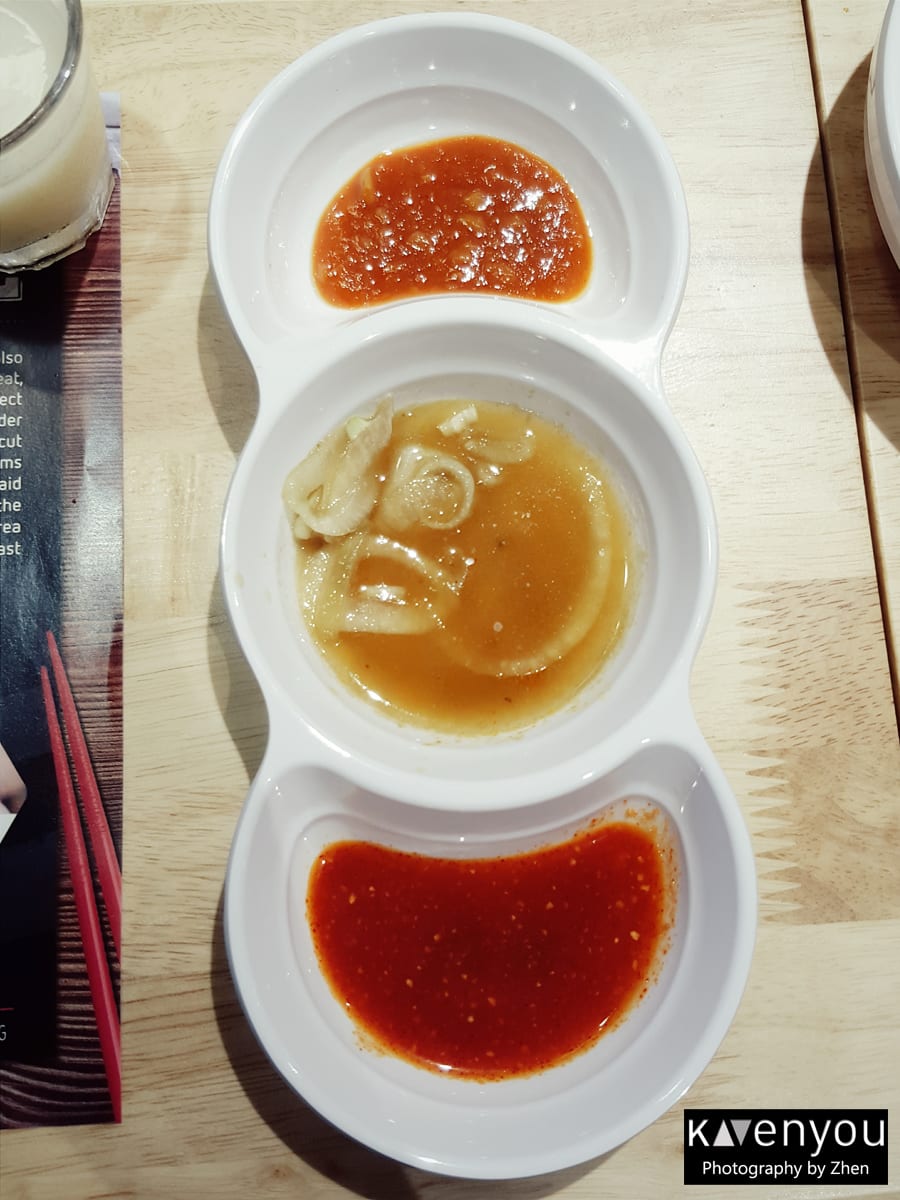 The dipping sauces to dip your meat in, with dwenjang (bean paste), Seorae's signature onion sauce and gochujang (red pepper paste) to choose from.

You can cook eggs and cheese at the rims of the grill as well! (albeit at an additional cost) Koreans also love grilling their kimchi and garlic to go along with all the meat.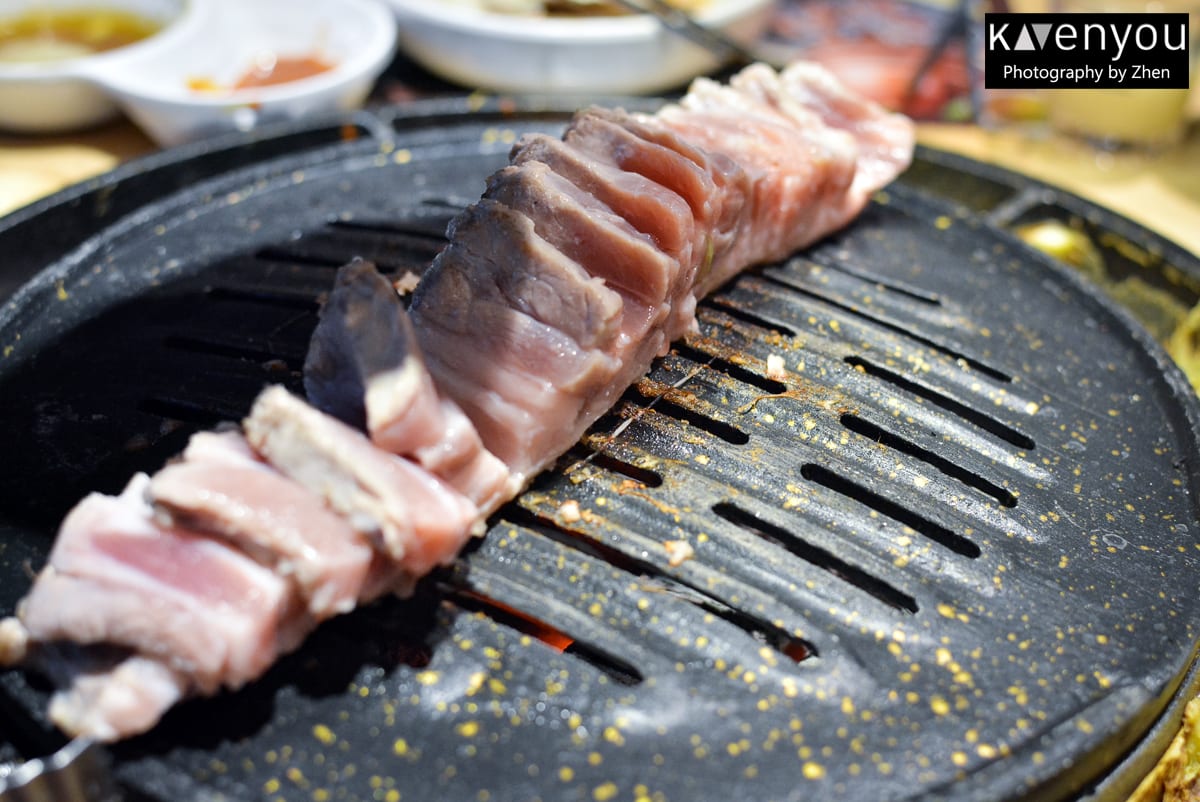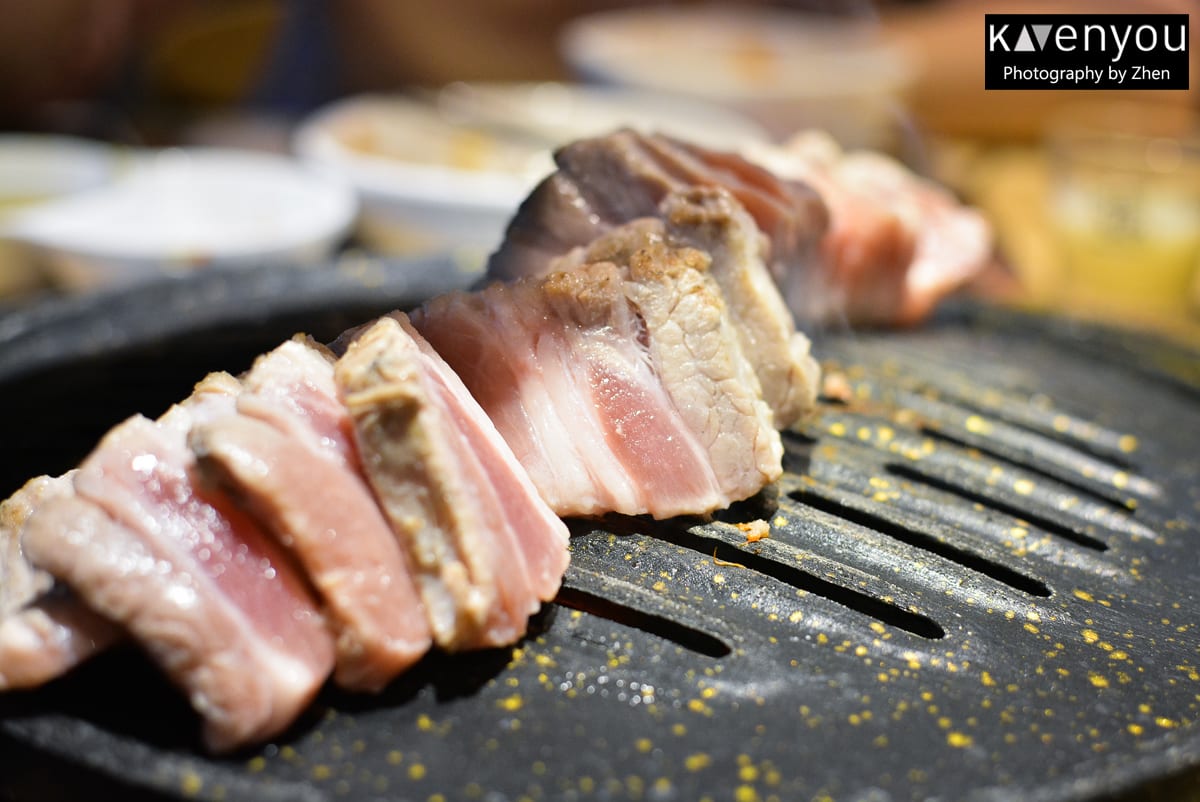 Seorae Singapore offers a wide range of cuts of meat, and they are very particular about the cuts they serve, so be assured that you'll getting the most value out of the portions of meat!
One unique point about Seorae Singapore is that they change the grilling plate every time they serve different meat, so as to ensure that the meat flavours don't mix with one another. How thoughtful of them!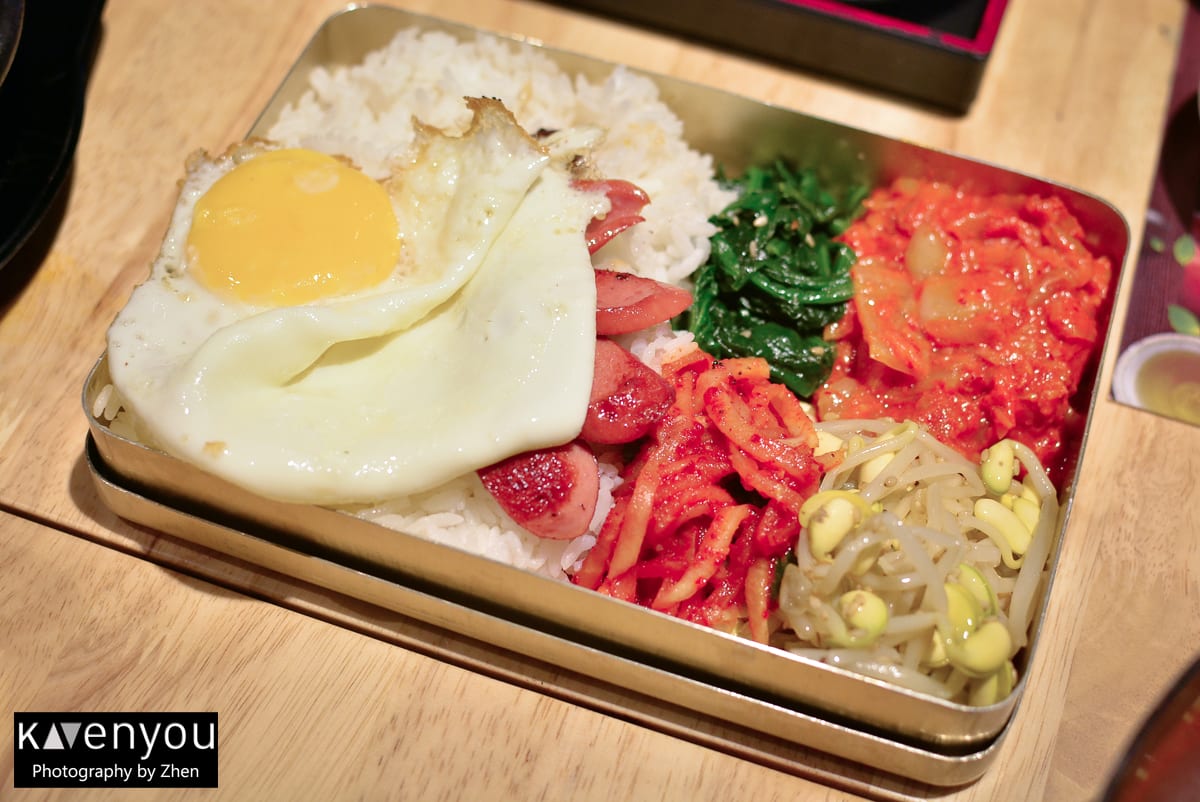 Seorae Singapore also offers a variety of sides which is good of sharing, and we particularly enjoyed the sundubu jjigae (spicy tofu stew)! The traditional Korean dosirak (lunchbox) is also available here, where you shake the contents of the lunchbox up before digging into it!

Do you know that Koreans wash down the greasiness of barbecue with naengmyeon (cold noodles) after that? Seorae Singapore offers 2 variations of naengmyeon, mul naengmyeon and bibim naengmyeon, and the icy cold broth was definitely refreshing especially after wolfing down so much barbecued meat!

Also, Seorae's selection of bingsus are to die for! Mostly named after the districts in Seoul city, there is currently 10 bingsus for you to choose from! We love the Apgujeong bingsu, which features cheesecake, cheese and cheese sauce as well, but surprisingly this unique bingsu combination tasted so good!

Don't forget to order some alcohol to go along with the barbecued meat! Seorae offers a wide range of soju as well, such as yakult soju, peach soju and even coffee soju! We tried the yakult soju and wow, we never knew that yakult would complement soju so well. Alternatively, you can order a soju bomb (3 glasses minimum) and watch the staff (or yourself) perform the Korean style of 'bombing'!

[VID] Check out the various cuts of meat we've tried over at Seorae, ranging from samgyeopsal, to their speciality galmaegisal, to LA galbi! They're salivating-ly delicious! Don't forget to wash all that meat down with some soju bomb as well! Stay tuned to KAvenyou to find out how to win Seorae Singapore – Korean Charcoal BBQ dining vouchers sooooon!

Posted by KAvenyou on Wednesday, 20 January 2016
KAvenyou would like to thank Seorae Singapore for the wonderful and authentic Korean dining experience we had experienced there.

Seorae Singapore
Plaza Singapura #02-01
68 Orchard Road
Facebook: www.facebook.com/seoraesg
Instagram: @seoraesg
KAvenyou is giving away five $50 dining vouchers for Seorae Singapore! Find out how to win these vouchers HERE!

Read more at "KAvenyou: Your Avenue to Non-Stop Entertainment, Lifestyle and Fashion"
Article by: Zhen Zhen @ KAvenyou.com