14 Oct 2014, Singapore – If you are a frequent Youtube-r who goes on Youtube to listen to Kpop songs cover, Royal Pirates definitely doesn't sound foreign to you.
Royal Pirates, consist of Vocal – Kim Moon Chul, Drums – Kim Soo Yoon and Bass Guitar – James Lee gained fame on Youtube by uploading covers such as "Nobody" by Wonder Girls, "Mirotic" By DBSK, "Sorry Sorry" by Super Junior. So what makes them different? Royal Pirates is a Korean-American rock band, thus most of their covers are rock versions. This gave a fresh and new feel to the Netizens and had garnered a lot of fans from all around the world.
Royal Pirates also appeared on Korean News Channel – YTN and they were presented as a new Youtube Sensation, receiving ten thousands over views!
Royal Pirates finally debut on year 2013 with their digital single, "Shout Out". They subsequently release an EP the following year, titled "Drawing the Line".
Royal Pirates has just recently release their brand new 2nd EP album, "Love Toxic" which the drummer, Soo Yoon composed and wrote the lyrics by himself!
Royal Pirates gained fame through Youtube and caught everyone's attention when they made their first debut appearance. With the unique and refreshing music across various genres, Royal Pirates definitely making their way to success to become known as the next global Kpop Star!
Good news for the fans of Royal Pirates! Royal Pirates will be touring with Lee Min Ho for his global tour, "RE:MINHO"! Royal Pirates was invited to Lee Min Ho's "My Everything" concert back in January and March as guest performers. And now, they are back with new look, new performances and special stages together with Lee Min Ho! Please anticipate for it!
Meaning of Royal Pirates:
"'Royal' and 'Pirates' are relative words. They're mirror opposites of our band's identity. We named it with our band's goal to connect to 'royal' lineage of rock bands by being today's legends, and to make the music beyond generations and express  freely with spirits of 'pirates' in the voyage." (from Daum Music Bar Interview)
Royal Pirates Members Profile

Moon (Kim Moon Chul) – Vocalist
Born in year 1988, Moon is known as the musician with extensive range of music such as hard rock, modern rock, hard rock, electronica etc!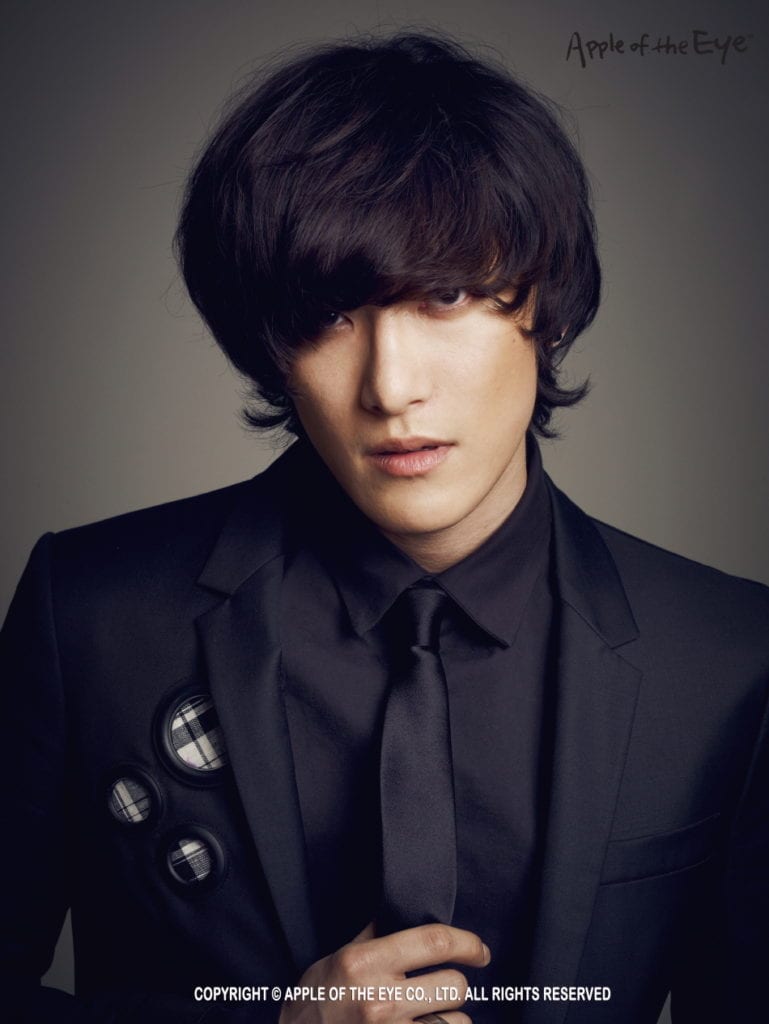 Soo Yoon (Kim Soo Yoon) – Drummer
Born in year 1989, the talented maknae (youngest) had already composed and written lyrics for their 2nd EP title track, "Love Toxic"

James (Lee Joo Hyun) – Bass Guitar
Born in year 1988, James was from LA and graduated from California, major in communication and entertainment. He was formerly from the metal band called "Azusa", indie band "Clear and Conscious"
Photo credits: Apple of the Eye
Article by: Xiaosi @ KAvenyou.com