Singapore, 28 November 2015 – The F1 Village was all aglow with neon colours, as it played host to close to 12,000 ILLUMI RUN participants running and dancing through the evening while doused in ILLUMI Glow Water.
The third edition of the run in the city, this year's ILLUMI RUN introduced even more surprises and fun for all. After a pre-run DJ segment set by DJ Tang from 6.15pm and getting flagged off by DJ Andrew T at 7.30pm, runners were treated to new glow zones showcasing first-for-ILLUMI paint mechanisms, including the Neon Rainforest, where they were soaked in a one-of-a-kind Glow Water shower, and the Glow Sprinkle zone, with Glow Water-emitting sprinklers.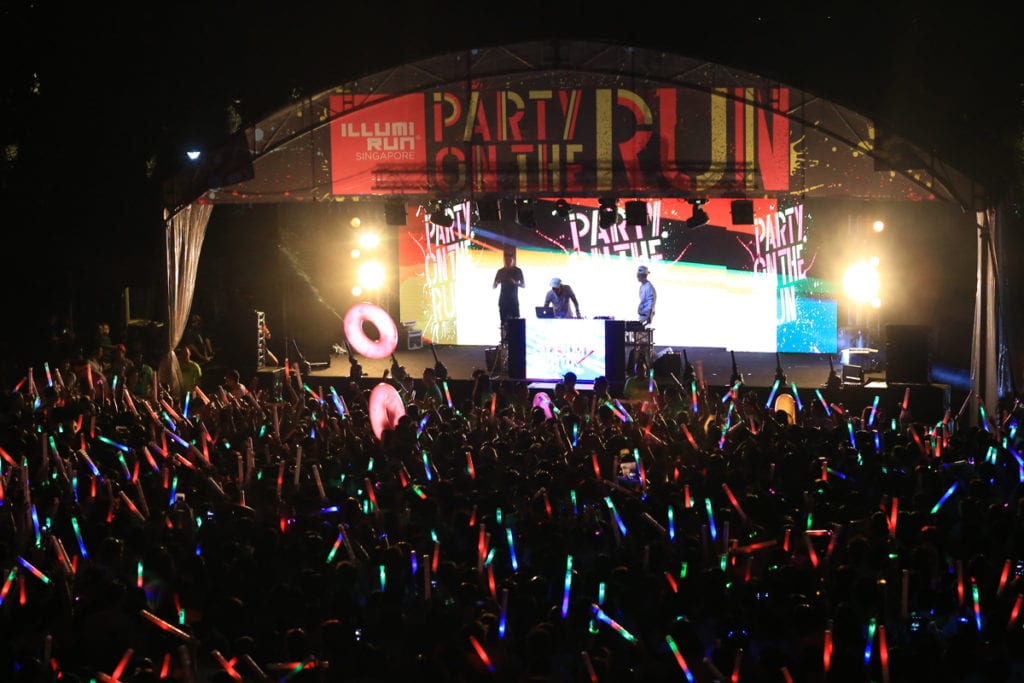 Each zone also featured a live DJ act, which kept participants dancing all the way through. The party didn't stop there, of course. At the end of the night, ILLUMI RUN crowd favourites Rave Republic headlined a massive party at the F1 Race Village and pumped up the runners even further, spinning against a backdrop of psychedelic pyrotechnic displays to end the night on an epic high.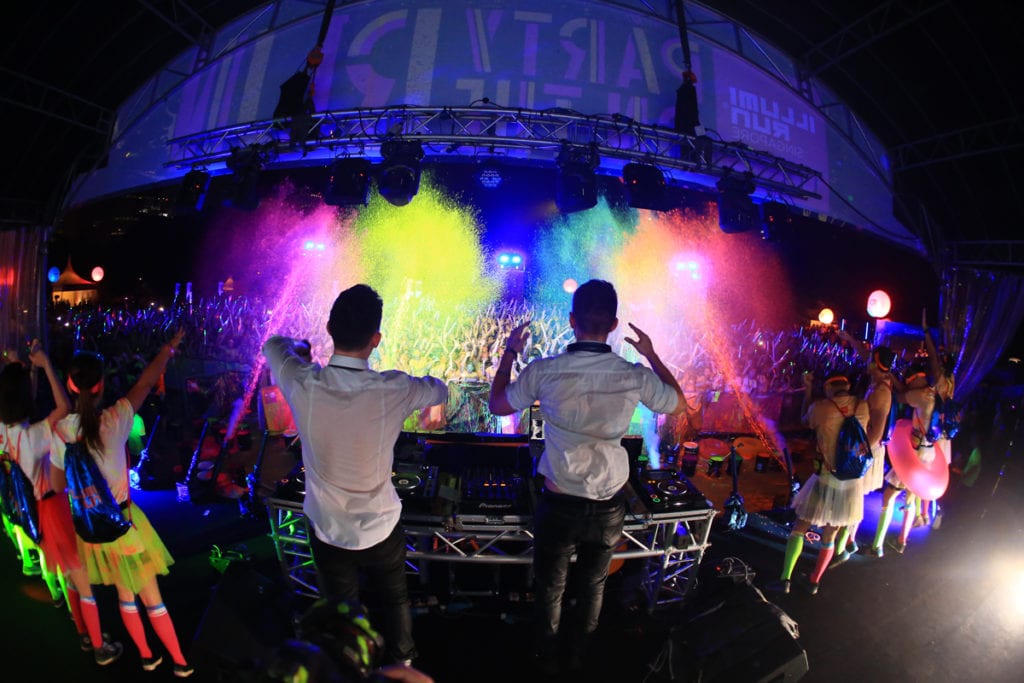 "Spinning at ILLUMI RUN is always special to us and tonight was no exception. It was such fun spinning for this enthusiastic crowd, and truly a spectacular, colourful experience for us. We loved seeing all the excited painted faces, and we're sure everyone had an incredible time," said Rave Republic, who has also pumped up crowds at ILLUMI RUNs in Brisbane and Guangzhou.
"This has been such a gratifying evening, and we're extremely pleased with all the positive feedback we've received tonight. We strive to make each edition of ILLUMI RUN even better than the previous one, and tonight it really showed. We're very thankful that participants enjoyed the neon experience, and are already looking forward to the next ILLUMI RUN," said Jeffrey Foo, Director of Infinitus Productions, conceptualiser and organiser of ILLUMI RUN.