Recent news of several members of long-running idol groups leaving their groups came as an alarm to me. Having been an avid K-pop fan for a while and seeing groups rise and fall, these were also the groups that I would never have thought to have line-up changes in the near future at least. Maybe it's also time for all of us to take a step back and look at the industry again. Does it really have enough space for everyone or do some people really have to step out eventually?
1. 2NE1
Debut date: 6th May 2009
Debut line-up: Dara, Bom, CL, Minzy
Current line-up: Dara, Bom, CL
2NE1 has been in the industry since 2009 with their 7th Anniversary just in front of their noses, they are undoubtedly standing in the line for being one of the longer running K-pop girl groups. With popular hit songs like "Clap Your Hand", "Lonely" and if you're a K-pop fan you'd sure know the tune to "I Am The Best", it is no doubt that 2NE1's career has left a huge mark on the K-pop industry.
Their most recent activities include but are not limited to Dara's re-establishment of her acting career saw her in web drama "Dr. Ian" and also following it up with popular drama "We Broke Up", CL's advancement in her solo career in the US and also released "HELLO BI+CHES" late last year, Bom's quiet return to Instagram after more than 90 weeks and also Minzy's venture into the business world by opening her new dance school by the name of "Millenium Dance Academy".
On 4th April, it was announced that Minzy would be leaving the group after her contract expires on the 5th of May. The rest of the members all renewed their contracts though so fans can be rest assured that they'll be see 2NE1 on stage again with a much anticipated speculated summer comeback.
2. BEAST/B2ST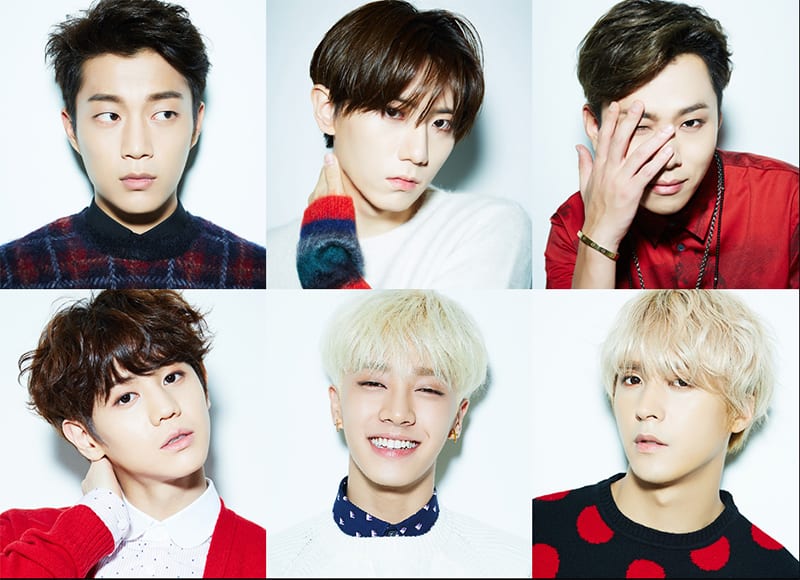 Debut date: 15th October 2009
Debut line-up: Junhyung, Doojoon, Hyunseung, Yoseob, Dongwoon, Gikwang
Current line-up: Junhyung, Doojoon, Yoseob, Dongwoon, Gikwang
Beast has been running for almost 7 years now and they have not only made their mark as a group with their music but also left an impact when each of the members branched out into different fields such as acting, MC-ing, radio DJ-ing, music producing and even designing. Hyunseung has also had activities with labelmate Hyuna in a duo called "Troublemaker". Members have also made promotions as solo artists successfully.
Their most recent activities definitely include their most recent release, Beast's eighth mini-album "Ordinary". In the production of this album, the members have took part in all of the songs music production and also lyrical production essentially confirming Beast's status as a musically talented idol group.
On April 19th, Hyunseung's departure from the group was announced following a series of missing appearances at official schedules. There were also rumours that since a year ago, there were musical discords and disputes that ended up becoming personal ones and Hyunseung has since been taking separate cars and planes from the other members.
After Hyunseung's departure, there is said to be no changes in line-up and Beast will continue moving forward as a group with 5 members.

Watching all of this happen right in front of my eyes was definitely heartbreaking. It seems like life does catch up after a while and goals just become different and sometimes leaving and breaking away becomes inevitable. When someone leaves, things become complicated. Sometimes fans have their own identity struggles and sometimes sides are made.
Amongst all of this I hope that fans also bear in mind that idols are humans and have their personal needs and wants. I also hope that whatever Hyunseung and Minzy now embark on, they be successful in their own ways and hopefully their groups will heal from this and continue to make change in the K-pop world.
Watch this space for more updates about music, entertainment and Korean culture at "KAvenyou: Your Avenue to Non-Stop Entertainment, Lifestyle and Fashion" 
Article by: Cass Zheng @ KAvenyou