Following their first comeback with 'line sun goodness', rising K-pop group OnlyOneOf has revealed the details of their upcoming Malaysia tour. Fans can expect to catch the group 'live' in Johor Bahru and Kuala Lumpur between 22 – 24 November 2019.
Rie shared that they are really excited about their upcoming Malaysia tour. It allows them to perform for their international fans and get to know each of them as individuals. As they are usually physically so far apart, OnlyOneOf is eager to finally be able to meet their international fans in person. Love added on that it is their first time performing outside of Korea too so it'll be very special for them and they are extremely excited.
OnlyOneOf consists of Nine, Mill, Rie, JunJi, Love, YooJung and KB. They are the newest project from Jaden Jeong, the visionary creative director behind girl group sensation LOONA.
Jaden Jeong hand-picked each member for their unique mix of powerful performance, charismatic personality and exceoptional composing skills. They debuted on May 28th, 2019 with the brooding single "savanna." The song was a viral YouTube hit, gaining over 10 million views in five months, and set OnlyOneOf apart as one of 2019's rookies to watch. They are described by Jeong as "the future of K-pop."
OnlyOneOf 'Hit The Line' Tour in Malaysia 2019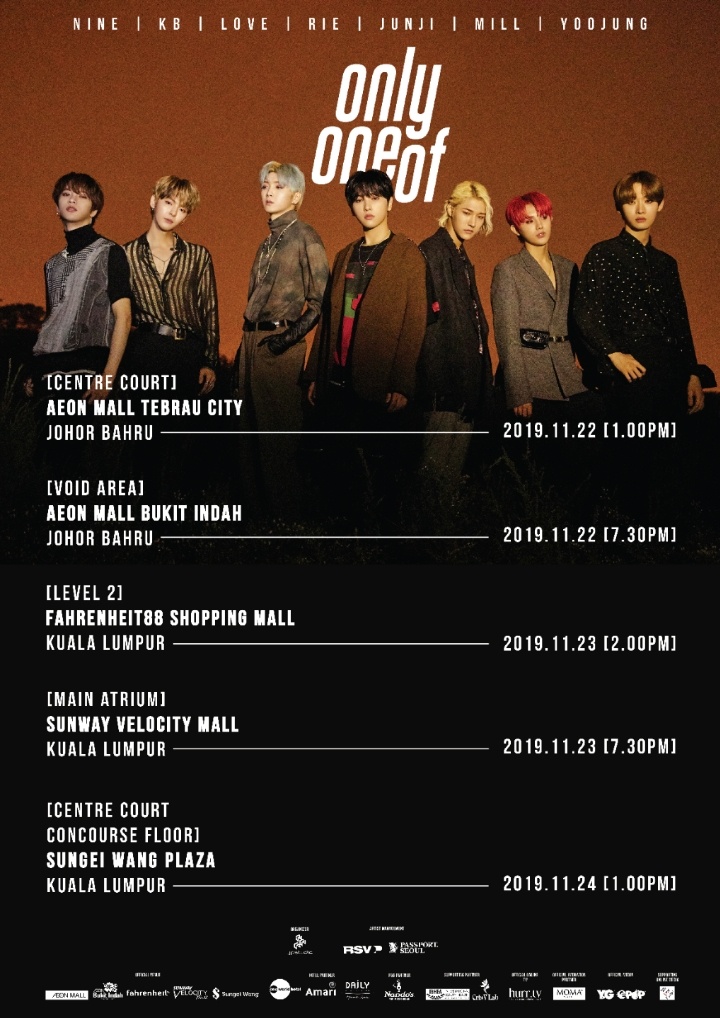 Watch OnlyOneOf's latest music video "Sage" below!