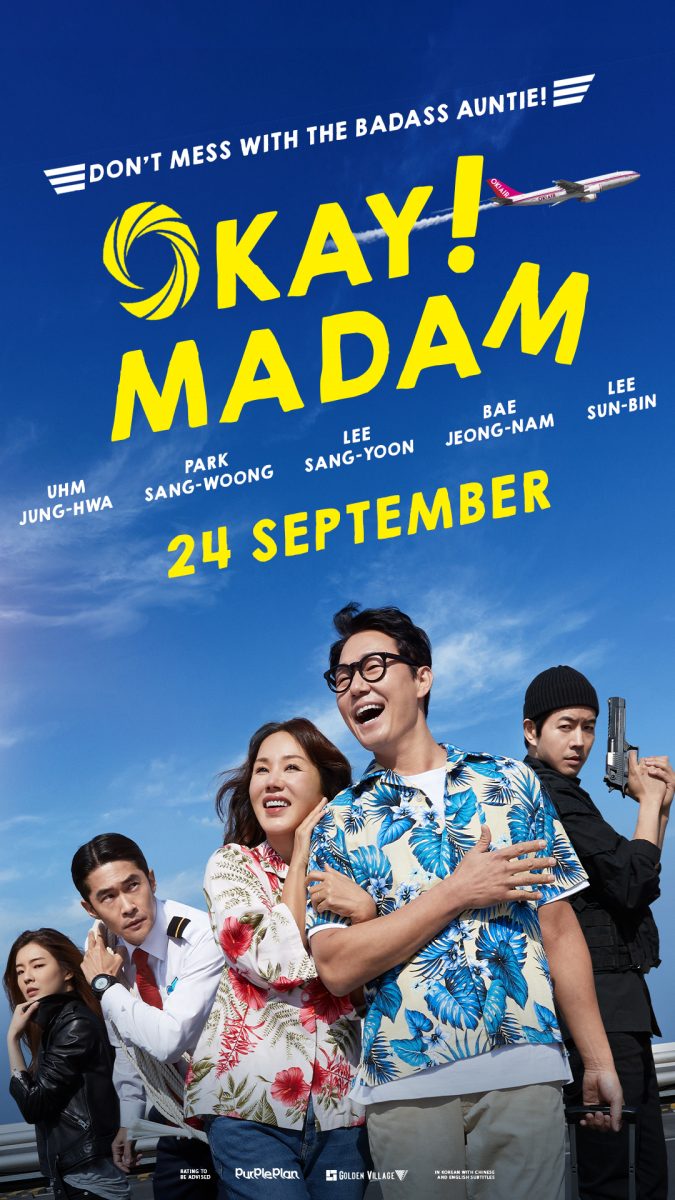 Get ready for an explosively hilarious trip
Mi-Young runs a shop at a traditional market, where she makes and sells twisted bread sticks. Her husband Seok-Hwan works as a computer repairman. One day, Seok-Hwan wins a free trip to Hawaii. Mi-Young and Seok-Hwan will go on their first international trip together. When Mi-Young and Seok-Hwan get on the airplane to Hawaii, things don't go as expected. Terrorists, including Cheol-Seung who chase after a secret agent, get on the same airplane. The passengers soon become hostages. Suddenly, Mi-Young and Seok-Hwan begin to rescue the passengers.
---
A brand new Korean action comedy film, "Okay! Madam" starring a star-studded cast, led by Uhm Jung-hwa and Park Sung-woong will be making its way to Singapore theatres soon. This also marks Uhm Jung-hwa's return to the big screen after five years, after her last romantic comedy film "Wonderful Nightmare". For South Korea's first movie based on a plane hijacking scenario, the interior of an actual Boeing 777 aircraft provided by airplane prop company Air Hollywood was actually assembled for the shooting of this movie.
The action flick takes place inside a narrow aircraft, which also features prominent actors Lee Sang-yoon, Bae Jung-nam, Lee Sun-bin, Kim Nam-gil, Kim Byeong-ok, Jeon Soo-kyung and Kim Hye-eun.
The movie Okay! Madam (오케이 마담) opens in Singapore cinemas on 24 September 2020.