This coming June, two popular Korean art performances – NANTA (Cookin') and The Painters: HERO will be here in Singapore, with shows running from 3 – 11 June 2016. Prior to their Singapore shows in a few weeks' time, KAvenyou managed to catch up with the casts and the producers for both performances, to find out more of what's it like behind the scenes!
In the two-part interview series, we will be first featuring the interview for NANTA (Cookin'), with the show producer Mr Seung Whan Song and the cast members, the Brown Team.
1) The performance involves the use of kitchen utensils like knives, which is quite dangerous. How does the cast ensure that they don't get injured during practices and when performing on stage?
All cast members have to go through at least six months of intense training before they are chosen to perform on stage. The training lasts for 12 hours every day from 10am to 10pm for the six months. The 12 hours are divided into two parts where the first 6 hours consists of acting (Drama class) and the second 6 hours consist of practicing rhythm and beats. Some actors even practice more than the official 12 hours to master the skills. The cast are constantly looking out and taking care of each other to ensure the safety of each other as well.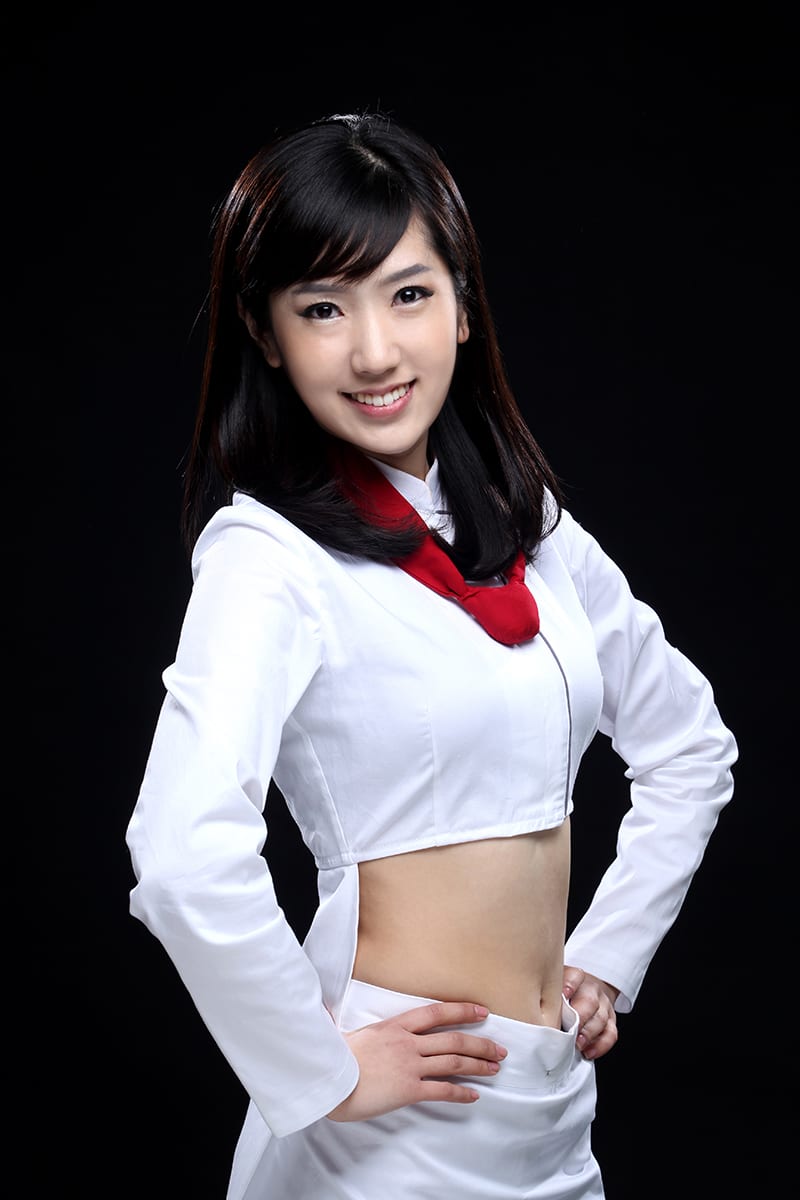 2) Being the only female in the cast, how is it like to practise and perform on stage with the other cast members?
Hye Jin Yun: As I am the only female and the youngest member in the team, the other members really try to make me feel comfortable and are very considerate. I feel like I have 4 older brothers taking care of me. I guess I can say that I actually enjoy being the only female member.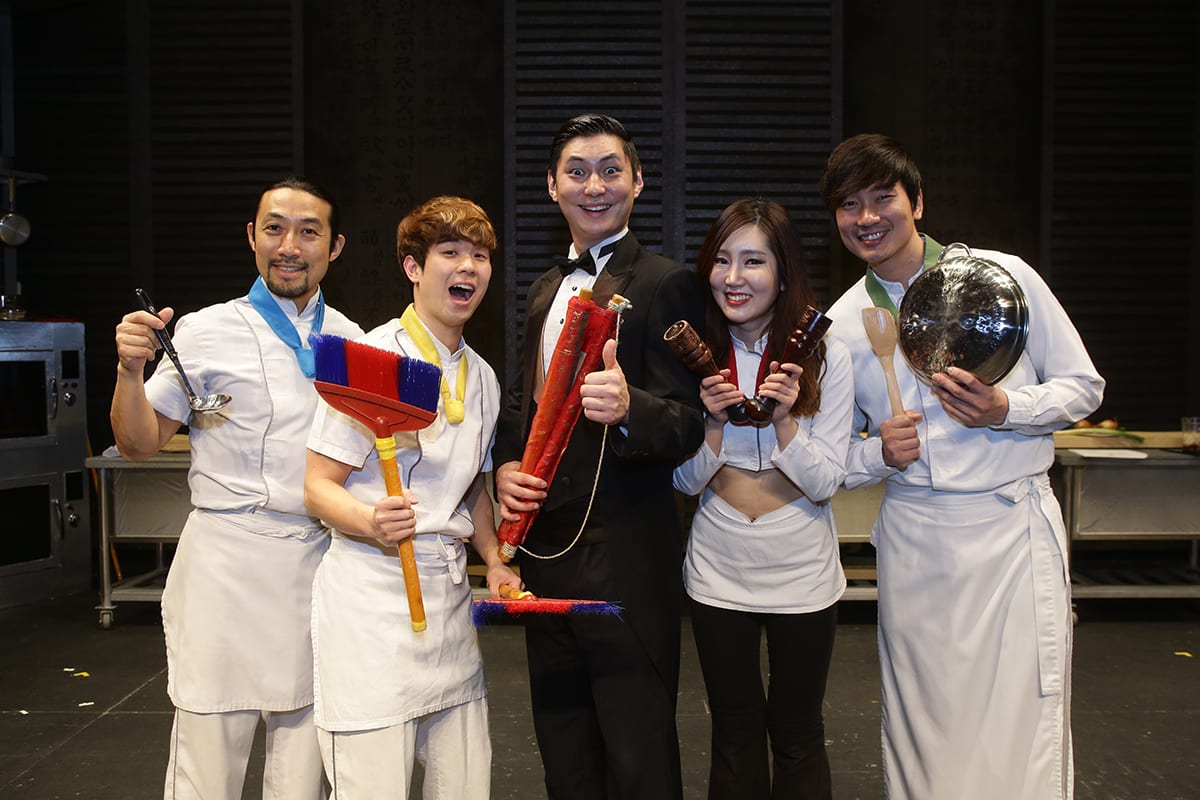 3) In real life, are the cast members skilled in the kitchen as well, and do they perform stunts like this when cooking?
Tae Wan Kim: We all do quite well when it comes to cooking. I like to use Kimchi a lot when I cook so I am good cooking Kimchi stew. I also am good at making Jae-yook Bokeum, which is Korean-style marinated pork.
Chang Hwan Ko: Me too, I am good at cooking Kimchi stew. There are many ways of cooking Kimchi stew. Some people like to add tuna, while others like to add pork, tofu, and other ingredients. I always like to add pork to my Kimchi stew. My wife and daughter would not like it If I did "stunt-cooking" (haha). I like to cook safely when I am at home.
Hye Jin Yun: I really like Korean food, so I enjoy cooking Korean food for people. My specialty is Doenjang (bean paste) stew. Although I show off great chopping skills up on stage, I try to be extra careful when I cook for real in the kitchen. I don't want to make a big mess!
Ho Yeoul Sul: I guess our team has similar tastes, because I also like Kimchi a lot. I am good at cooking steamed Kimchi with pork. I sometimes like to show off my chopping skills to my wife, but not with the big knives I use on stage.
Dong Hoon Nam: Actually, to be honest, I'm not much of a cook. Although I chop vigorously up on stage, I don't have much cooking skills. If I have to pick a specialty, I would say….maybe Ramen (instant noodles)? (haha).
4) With NANTA being the first Asian show to be put in Broadway, how do you feel about this achievement?
It is definitely a remarkable achievement. We feel very privileged to be a part of such a fantastic show. Ever since the start of NANTA and the premiere at Broadway, NANTA has reached a total of 53 countries and 297 cities. It is our goal to reach more and more people all over the globe with the dynamic and unique rhythm and beats of Korea.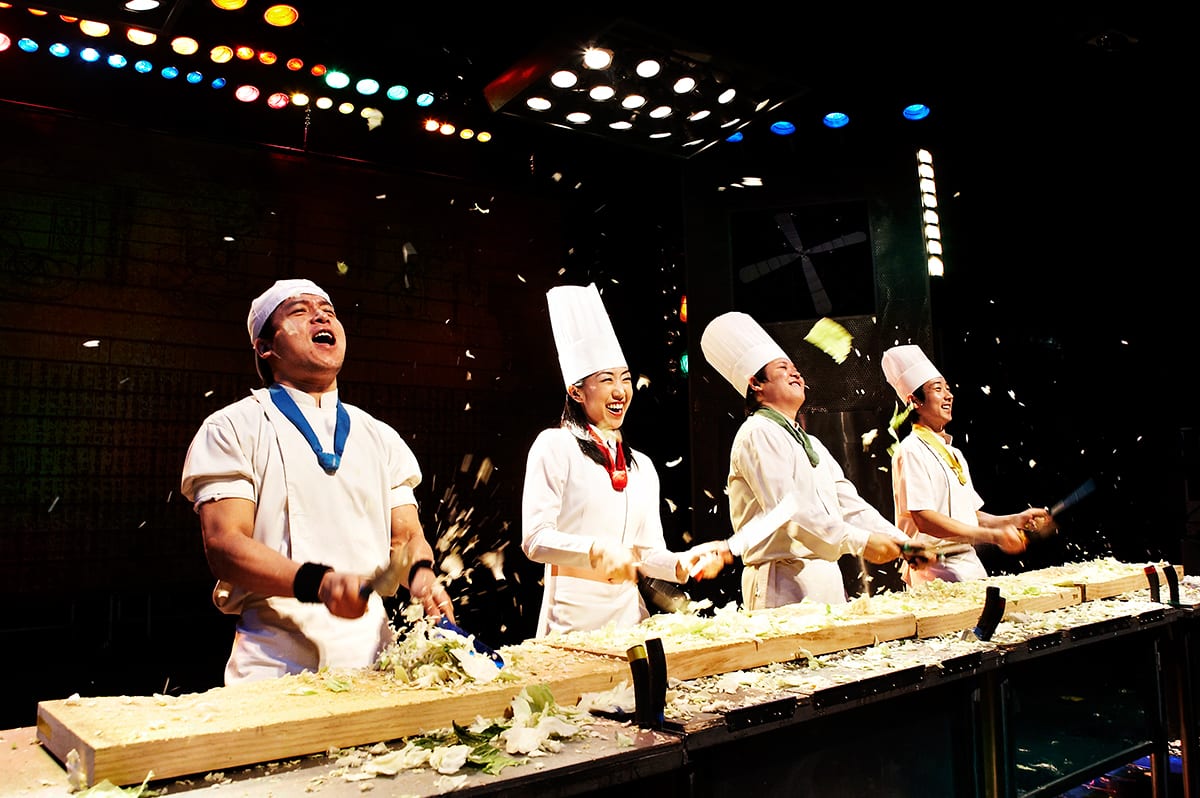 5) Is there anything that the audience should look out for during the upcoming show in Singapore?
Everyone should definitely watch out for all the different kitchen utensils and vegetables flying around in the kitchen. You might even catch a vegetable or two to bring home! Don't blink your eyes and be ready to raise your hand if you want to lend a hand in the preparations as well!

Thank you to Brown Team and producer Mr Seung Whan Song for the time to do this interview with KAvenyou! NANTA (Cookin') will be performing at Resorts World Theatre, Resorts World Sentosa, Singapore from 3-5 June 2016. For more information, please visit http://www.sistic.com.sg/events/nanta0616.
Stay tuned to our second part of the interview series where we'll feature the hunks of The Painters: HERO!
Article by: Zhen Zhen @ KAvenyou
Photo credits: PMC Production