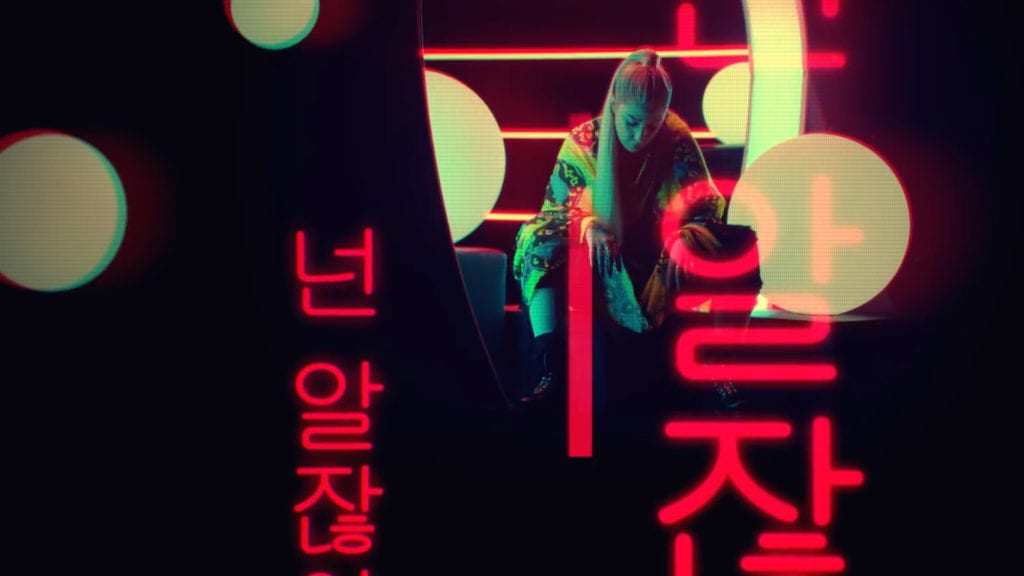 Theia – Treat You
It's not rare to see collaborations between Korean and Western artistes, but it is still interesting to see Korean references, especially hangul appear in a full English music video. Inspired by her newfound appreciation to K-Pop and Korean fashion, the strong Korean influence can be seen in the music vide for Kiwi electro-pop princess Theia's latest single, Treat You.
Theia will also be performing at Music Matters Live 2017 in Singapore next month!
Watch the music video:
DAY6 – What Can I Do

JYP Entertainment's rock band DAY6 has been dropping a new single every month in 2017 as part of the Every Day6 project, and What Can I Do was released in early August. This song is a light-hearted one, as compared to some of their past heavier and/or mellower tracks such as How Can I Say and I Wait.
Also, their MV for What Can I Do has a very interesting storyline.. do try and understand the plot without reading the YouTube comments!
Watch the music video:
K.A.R.D – Hola Hola
I was already digging Oh NaNa a while back, before I realised that K.A.R.D has not even officially debuted back then! With the really catchy sounds and dance choreography, this co-ed group is definitely one to pay attention to. The music video for K.A.R.D's official debut track, Hola Hola was filmed entirely in California.
Watch the music video:
Neck Deep – In Bloom
The Welsh band is known for their pop-punk sounds, but the pastel hues for Neck Deep's latest music video gives me the vibes of several K-Pop MVs, such as EXID's Up & Down, TWICE's Knock Knock and MAMAMOO's Yes I Am. Their latest single, In Bloom is representative of the continued development and expansion in sound for the band.
Watch the music video: