When life gives you lemons, make lemonade ! This popular saying is perfect to sum up the first event of MASC Paris.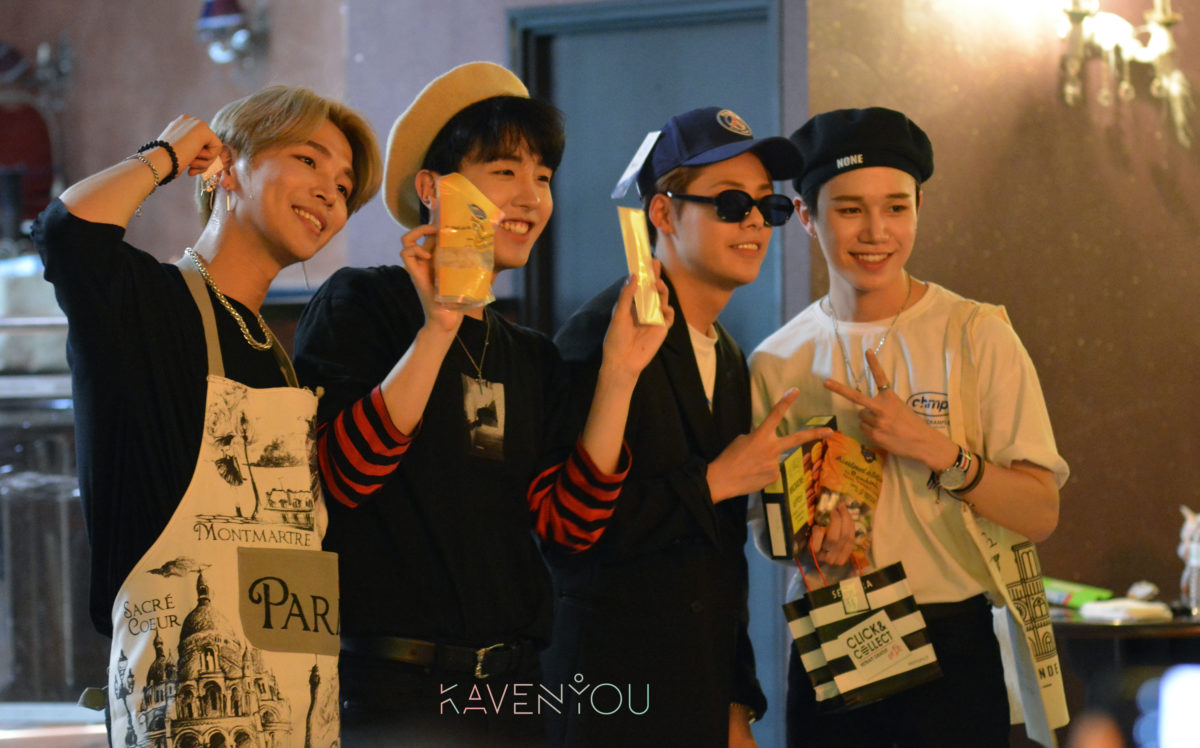 On a Europe tour, the group was supposed to perform for a concert in Paris on June, 29th. Fans (Mablings) had been looking forward to the event, expecting to see MASC perform live.
However, unforseen circumstances left the group without a venue.
You can see the Beyond Entertainment's statement on their Facebook page regarding what happened.
On the event's day, the tour promoter, had to find a last-minute solution. At almost 2PM, they announced that it wouldn't be possible to hold a concert. The event turned into a fanmeeting, held in a restaurant.
Despite the conditions (no stage lightings – no stage at all, actually – the suffocating heat and the changes in the event itself), the members made the best of the day.
It seemed that they were just happy to meet the fans and share a moment with them. They smiled throughout the event and gave their best for the performances, even though the could only dance on the recorded tracks.
They played games with the audience such as Paper, rock, cissors or had fans guess K-pop songs just from the choreo. The winners among fans all received a gift and a hug. Fans played eagerly and decided to take this as an opportunity that wouldn't have arised in a concert.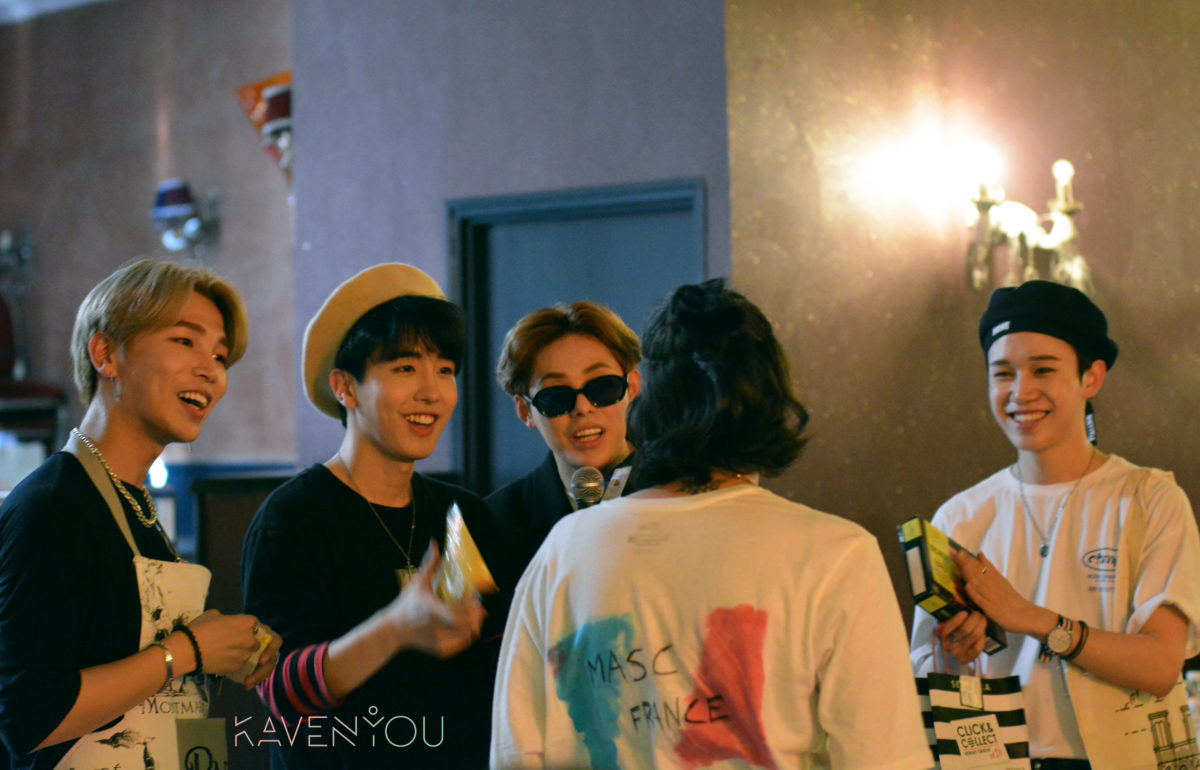 An other opportunity for fans was the possibility of directly giving gifts to the members. To welcome the group, fans had collectivily purchased gifts for each of the members. They tried to adapt the gifts to each members. For example, they got Ireah (who likes cooking) an apron or Woosu, the soccer fan, a cap from the local team.
Despite the unusual circumstances, Mablings could show their love and support towards MASC, and MASC gave unforgettable memories to their fans. Life gave them lemons but they didn't just make lemonade. For fans, it was the tastier lemonade ever.