MAMAMOO will be having their FIRST EVER fan meeting in Singapore on 27 April 2019!

Proudly brought to you by Wowstar Entertainment,  MAMAMOO is coming to Bangkok, Jakarta and Singapore for the [HELLO! MOOMOO] Asia Fan Meeting. 

The quartet, consisting of Solar, Moonbyul, Wheein and Hwasa, recently garnered a lot of attention after their 2018 MAMA performance. After releasing <BLUE;S>, the third album of the 4 Seasons 4 Colors project, MAMAMOO has proven to be the global trendy girl group by ranking first place in the Singapore iTunes Album Chart and Top 10 in Thailand and Indonesia iTunes Album Chart. 

MAMAMOO will showcase their singing abilities as well as their "beagle moments" at their fan meetings, starting in Bangkok, followed by Jakarta and Singapore.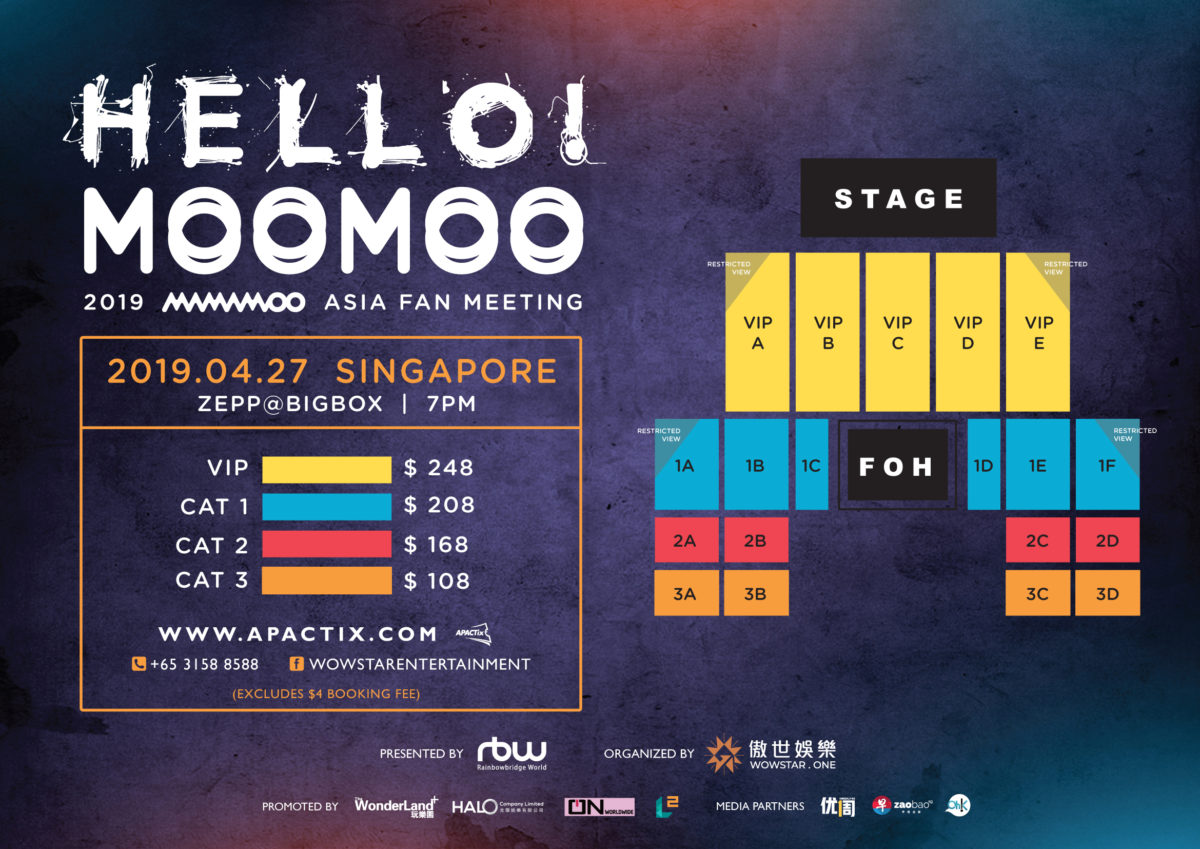 2019 MAMAMOO [HELLO! MOOMOO] Asia Fan Meeting in Singapore
Date: 27 April 2019
Time: 7PM
Venue: ZEPP@BIGBOX
Ticket Prices: $248, $208, $168, $108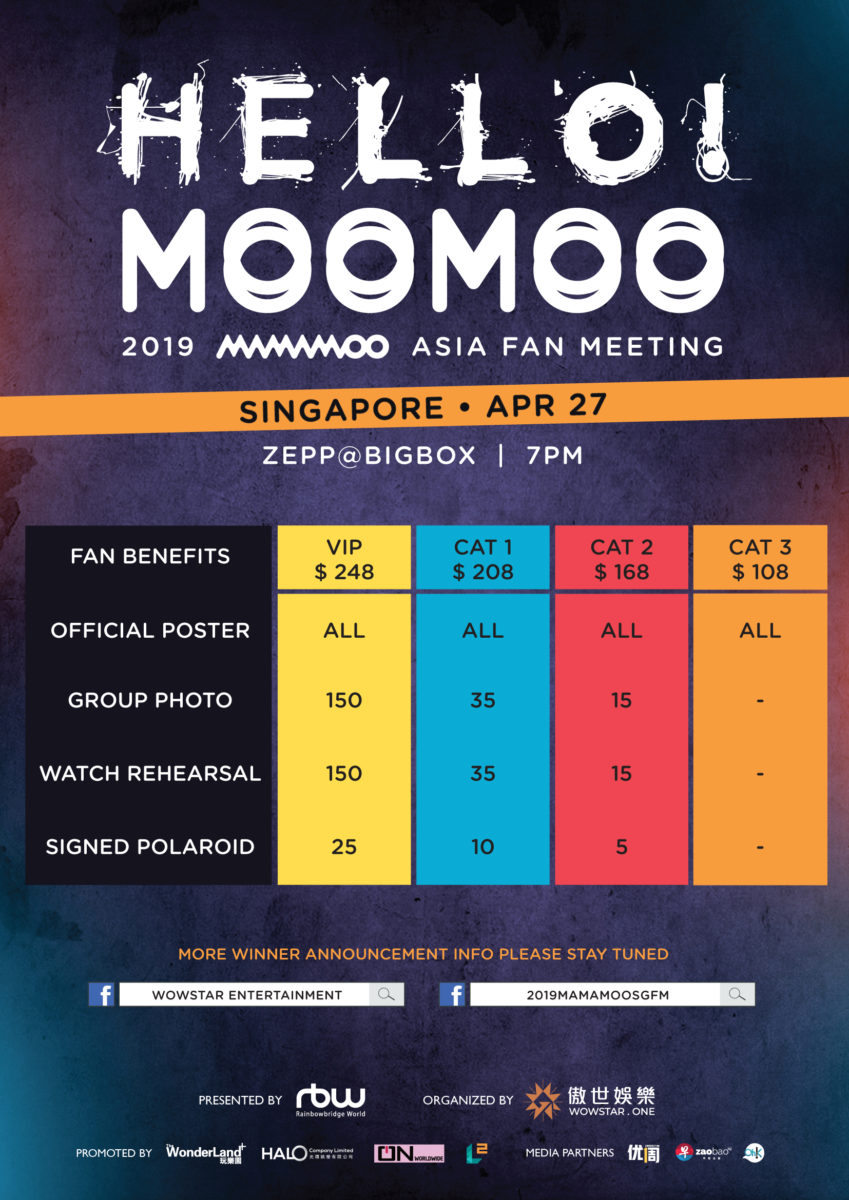 Don't miss the live performance from the ultimate girl crush girl group! Tickets are available via APACTIX channels on 22 March from 10am onwards.