The members of Lunafly were back in Singapore once again after their last visit in December for their Lunafly From Us To You Singapore fan meeting and also as guest performers for Daehan Korean School's 6th Korean Night Festival. Before that, we attended the press conference for the fan meet, where the members shared about their latest happenings.
The press conference started on an interesting note, as they revealed the most interesting gift that they have ever received was during their Mexico concert, which was a… bra!
As Lunafly are also well known for their covers which are regularly uploaded on their YouTube channel, when asked about whose songs would they like to cover next, they mentioned Korean groups like Girl's Day, and international artistes like John Legend, Snoop Dogg and Bon Jovi.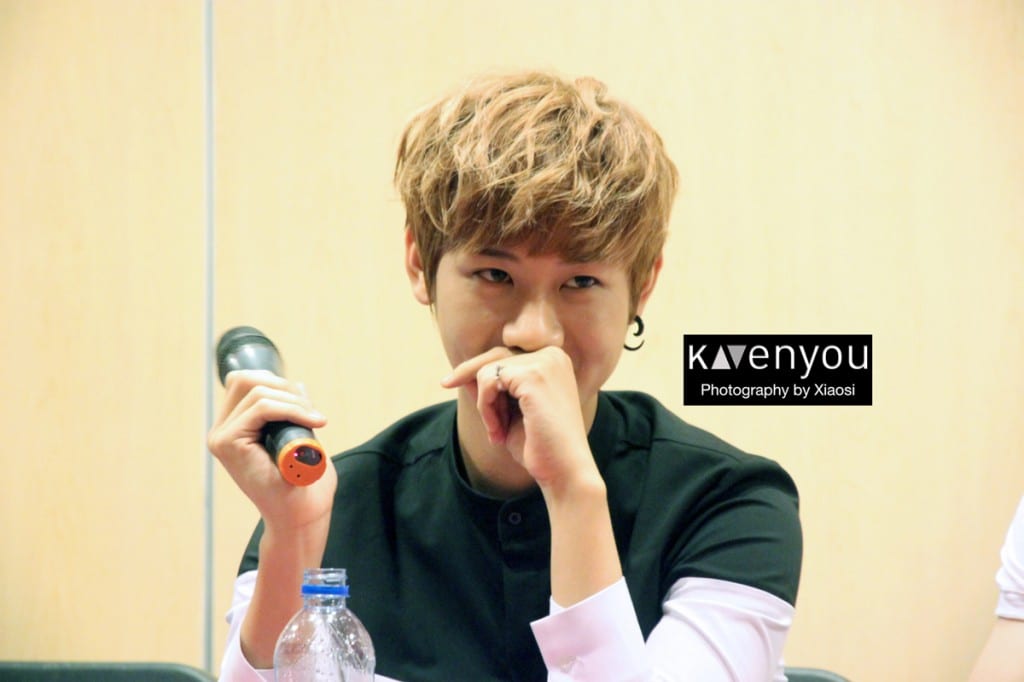 Having been to Singapore for a number of times before, Lunafly felt that it was like going back to visit their extended family – and they also spotted some familiar faces! As the Lunafly members are active on social media platforms, they do check their mentions from fans, which usually contains messages like "I love you" and "I miss you". What the members felt was really nice from the Lukies (their fanclub name) was when they asked about their day and also told them what they did that day.
As Lunafly used to promote their music on SNS, their latest song Special Guy actually marked their very first debut on music programs. Although they had already debuted for a while, it felt awkward for them to debut on music shows and they felt the need to work hard to make themselves better. As Lunafly promoted along with other artistes on music shows, they also had the chance to establish closer relationships with them. Apparently, Teo has many celebrity fans and Sam is starting to make some celebrity friends as well, such as EXO and Infinite members!
Sam also clarified that Lunafly is not an indie band, but has always been mistaken for one. However, Sam added, "You can call us a maindie (mainstream indie) band!"
The press conference came to an end as the members posed cheekily for photos during the photocall.
KAvenyou also got to sit down and have an exclusive interview with the members of Lunafly, so please stay tuned to KAvenyouTV!
KAvenyou would like to thank Aurora Borealis for the opportunity to be involved in Lunafly From Us To You Singapore Fan Meeting as the official media partner.
Article by: Zhen Zhen @ KAvenyou
Photography by: Xiaosi @ KAvenyou