Before we complete our list of celebrity owned stores, we would like to introduce you to how Koreans celebrate their winter in the city.
Seoul's December started with white snow. It's freezing cold right now in Seoul but it doesn't mean people just stay inside to avoid the weather. It's actually enjoyable only if you do the joyful thing. You've got to enjoy the snow, the fresh wintery air and Christmas!
Here is a list of places in Seoul you definitely should visit during the winter season. Don't forget to dress up warmly!
Seoul Plaza Ice Rink
It's literally a large Ice Rink in the middle of the city in front of the Seoul City Hall.
For directions and more details, click here.
The oldest department store in Korea brings you one of the most captivating luminaries during the winter.
For directions and details, click here.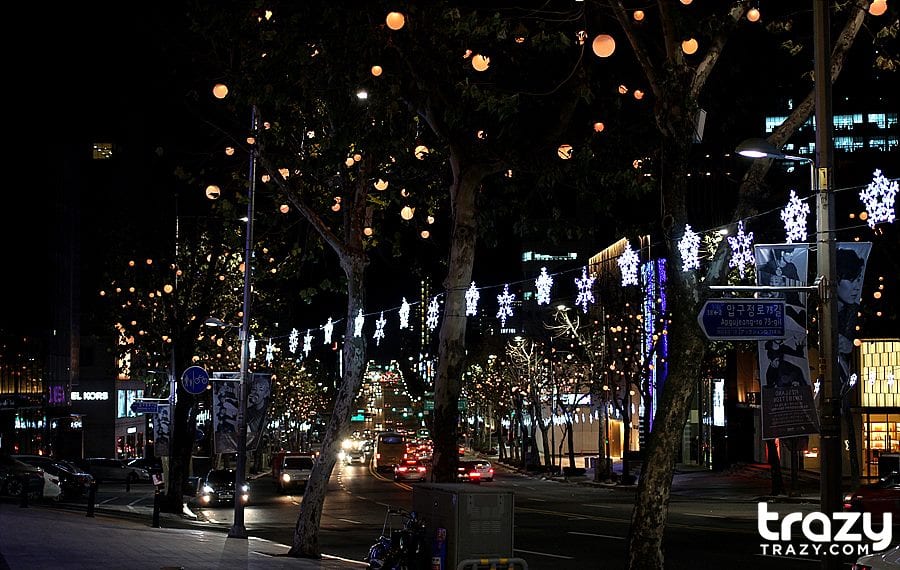 A street filled with luxurious brand stores fills the lined trees with illuminating lights while each stores show their own Christmas decorations.
For directions and details, click here.
On the hills of Namsan mountain situates this romantic ice rink in Grand Hyatt Hotel. Gentle Christmas Music and gorgeous lights are the perfect combination as a dating spot.
For directions and details, click here.
Want to see other major places to enjoy the Christmas Vibe? Here is the full list of Ice Rinks and Christmas Lights!
Winter season is definitely one of the best holiday seasons all because… it's the most wonderful time of the year! If you're planning to travel to Korea, visit your everyday travel guide Trazy.com to explore all the latest travel destinations in Korea. Go travel, go crazy!
[adrotate banner="39″]
Article by: Kristine @ Trazy