On June, 2nd, the now-famous Hallyu event KCON reached Paris, France for the first time. 
KCON's formula has already proven itself to be successful. How did it translate into a first European date? KAvenyou was here to see that.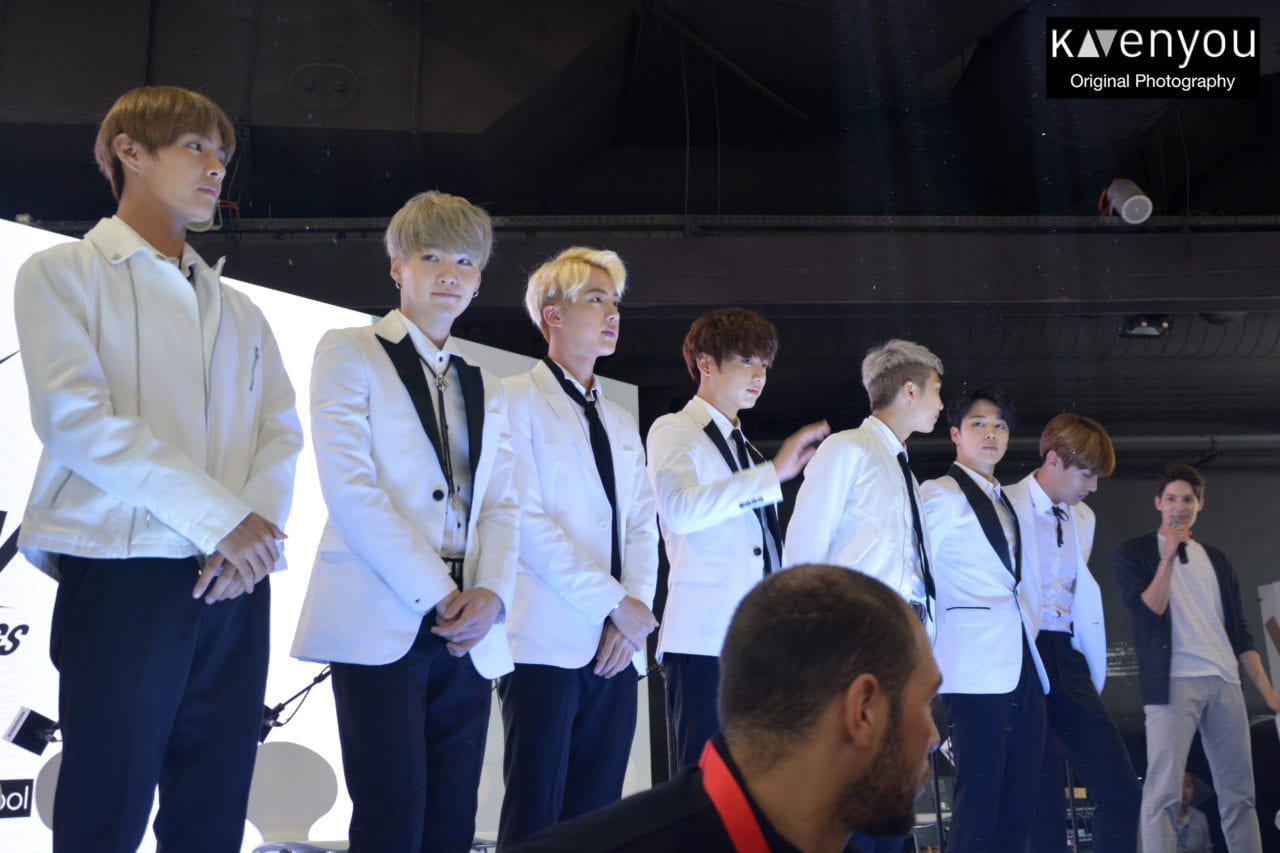 On thursday, reaching the Accor Hotel Arena was pretty much an obstacle course. In France, national strikes were blocking many planes, trains and subways. On the top of that, major floodings had turned a few roads and subway rails into rivers. That didn't stop K-Pop fans from arriving as early as the day before. So much that when KAvenyou reached the venue at 9am, a few thousands of fans were already here. To queue for both the concert and convention.
The convention was held into a smaller part of the venue, which, unfortunately for the fans, meant only a limited number of them could attend. The lucky ones, those who made it in, took some time to enjoy the stands : K-Food, K-Beauty, K-Entertainment (dramas, music, movies), but also hanboks, information on travelling as well as studying in Korea. In short, everything that K-Pop fans also hold an interest in. Hanboks and K-Beauty especially had an important place with a hanbok show and K-Beauty classes. The K-Beauty section had been ensured by "Too Cool For School", the event's sponsor who recently opened a store in Galeries Lafayette.
But this is not what K-Pop fans had been waiting for since the day before. The highlights were the meet & greets with BTS, actors Han Ji Min and Jin Goo, and F(X).
All of them answered a few questions with the help of Fabien Yoon, the french model who also became a drama actor in South Korea.

The whole convention has also been an opportunity to remind everyone that KCON Paris was a part of the French-Korea Year's celebrations. Videos were featured to highlight the friendship and exchange between both coutries and Park Geun Hye, the Korean President, even visited the convention with SHINee's Minho and FT Island's Hongki as guides.
SHINee and FT Island both were parts of the concert line-up, together with Block B, F(x), BTS and I.O.I.
The show opened on a short video showing the shared history between France and Korea. Once again, the France-Korea Year was highlighted, and this time Park Geun Hye was introduced to the whole audience. Even all the idols made an obvious at speaking french. Despite the several K-Pop concerts France has had, it is pretty rare to hear so much french directly from the idols. Leeteuk, the MC of the night, seems to have worked specifically hard for it.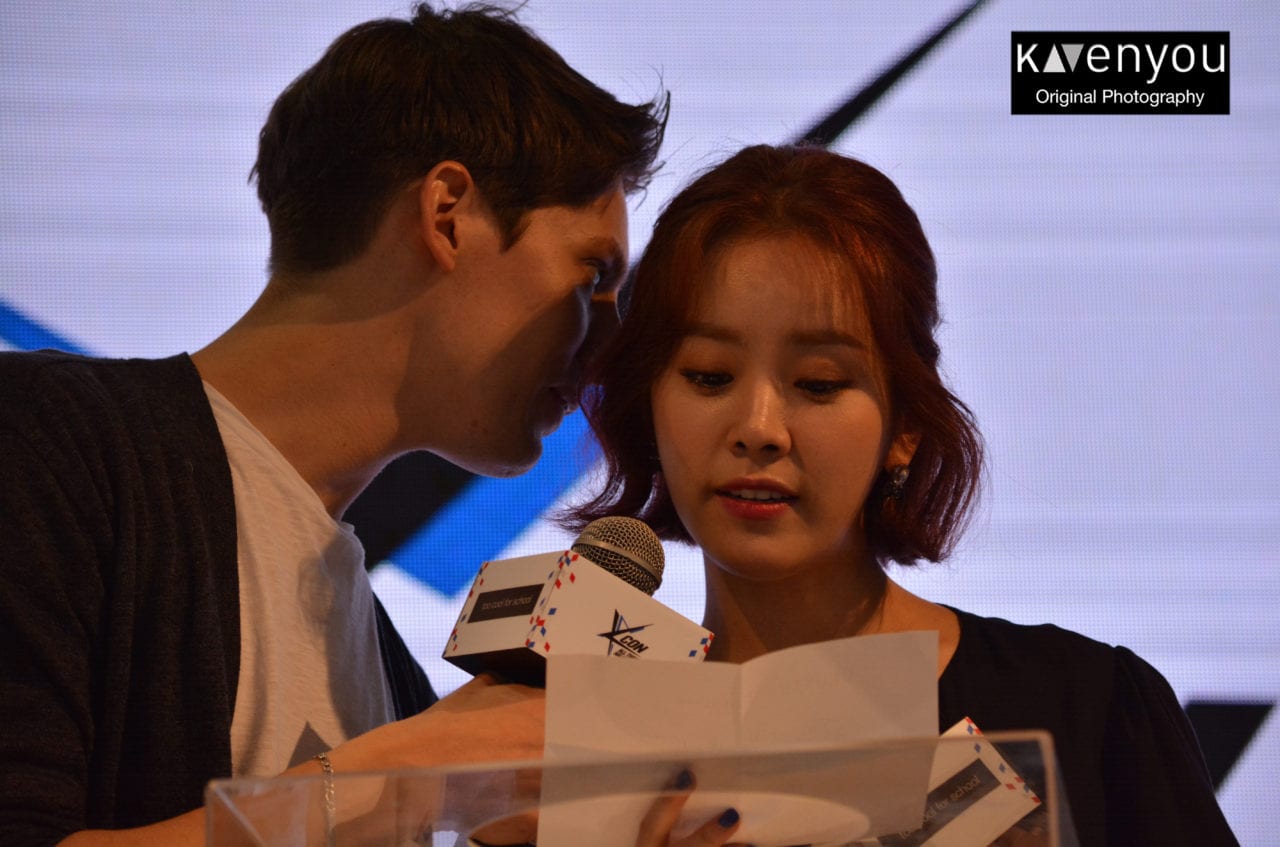 This is  why KCON Paris wasn't your usual KCON. Rather than only focusing on the Hallyu wave, it also had a clear goal of strengthening the commercial and political ties between both countries. Which somewhat contrasted with the very international audience, in which most European countries were represented. Fans from the UK, Germany, Spain, Italy, Belgium, and many more, clearly came not to celebrate the friendship between France and Korea but to support their favorite groups. Plural. Though it wasn't rare to see fans wearing BTS sweaters, caps, mask, bags etc., a strong support was shown to each group.
Block B, who opened the show, were accompanied by loud fanchants. I.O.I could see that their heady "Pick me Pick me Pick me up" had already reached Paris. As for SHINee and F(X), who had been part of the first K-Pop concert in France (SM Town Paris), there was no doubts fans had been waiting for them to come back ever since. As for FT Island, they were the only band performing and despite facing many younger fans that weren't familiar with their music, they turned the venue into a rock concert for a few songs. To the point that according to SNS, they gained many new fans in Europe to celebrate their 9th anniversary.
Will their be a next KCON Paris or even KCON Europe? It is too early to tell. But considering the impressive success of this edition, it is safe to say that the Hallyu in Europe is still growing and that organisers as well as investors will keep looking into it to expend the influence of Korean contents worldwide.
Article and pictures : Céline @ KAvenyou