Should you rent a car and self-drive in Jeju?
Some factors to consider would be your duration of stay, number of people travelling, places to visit and your budget. Solo travellers with greater flexibility of time can choosing public transport such as the Jeju city tour bus. If you are travelling with your friends, consider renting a car to self-drive in Jeju if your budget allows.
Self-driving in Jeju gives you greater flexibility in terms of time and places to visit. It is also a not-to-be-missed experience driving down the coastal roads. Just passed your driving test? Fret not as the cars on the roads in Jeju are lesser than the main cities.
Of course, if nobody drives the clearly other options are still available that you can explore:
– Book a Taxi Tour
– Jeju City Tour Bus
– Jeju Private Tour with transport
It is commonly known that the public transport system in Jeju is unlike that of Seoul or the other sub-cities. An upgrade of the Jeju transport system was announced and introduced at the end of 2018. However, there are limited reviews available online to determine if the convenience was improved or otherwise. Make sure to do plenty of research and plan your transports well for an enjoyable trip! Read on to find out how exactly does the car rental in Jeju works!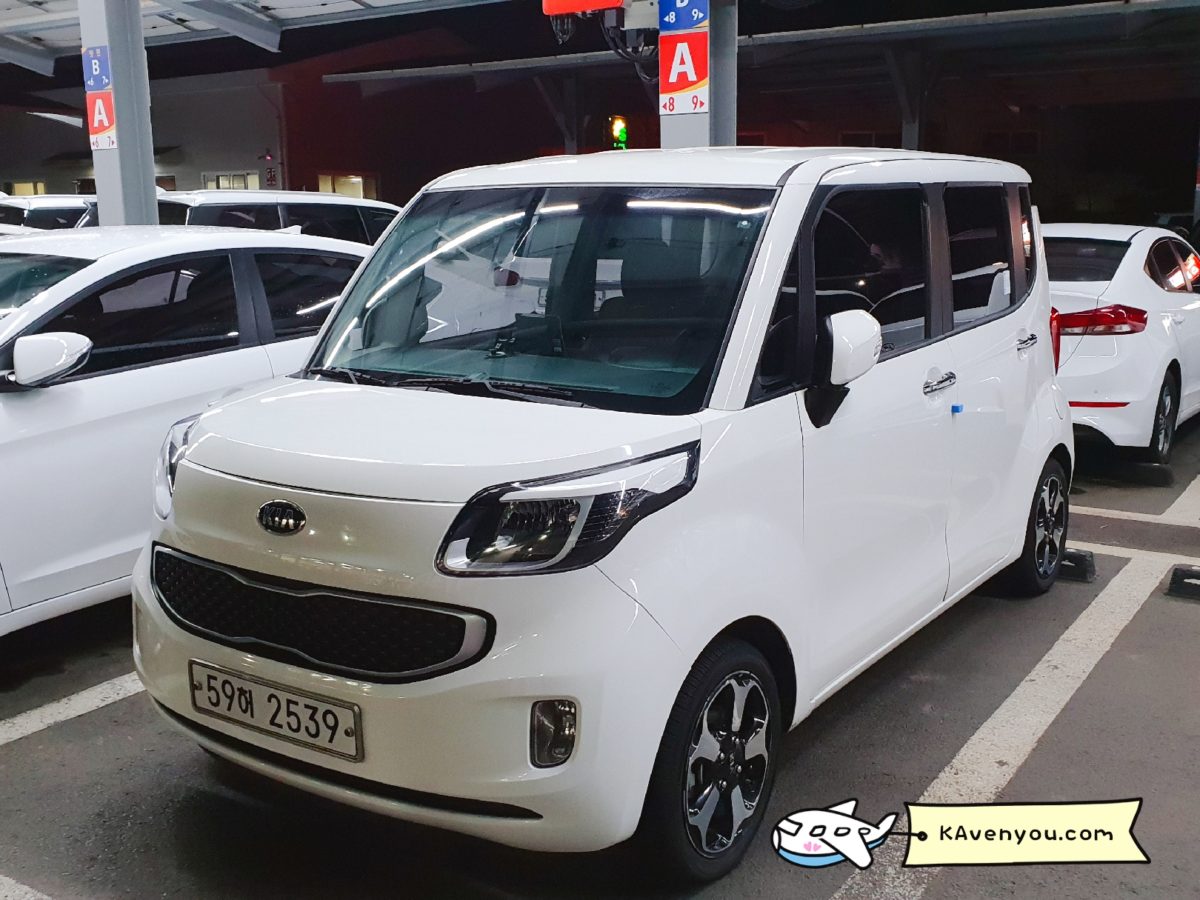 Author's Note
Deciding on the mode of transport in Jeju took up the majority of my time planning the itinerary. The time taken to travel from point to point differs based on the mode of transport. The number of places you can visit is limited as well. After much consideration and research, I placed a 4-day Jeju car rental booking on Trazy.com at KRW32,000 per day (U.P. KRW40,000) for the economy type which fits 5 people. There are three different types of car (accommodates 5 pax) and a mini-van (accommodates 12 people) to choose from.
Being my first ever self-driving trip, there were many questions about renting a car in Jeju floating in my head. Thankfully, the crew at Trazy was extremely helpful and answered all my questions promptly. The booking process is relatively simple: select the type of car, duration, pick up date and time. A confirmation email and final ticket will be sent to your email address and assigned car model will be stated.
Tip: Register a second driver at no additional charge if your travel mates have a driving licence!
It was an unforgettable self-driving trip and I'm glad that I have decided to rent a car to explore Jeju! Renting a car in Jeju gave me ample freedom in terms of time and flexibility in where I planned to visit. In fact, I hardly see any public buses on the road over the 4 days of driving on the island. One of the most memorable experience was watching the breathtaking sunset along the coastal roads. On a side note, if you are a fan of water sports, find out more about the water activities in Jeju here!
A guided taxi tour in Jeju costs about KRW170,000 onwards for a one-day tour (8 hours) with an experienced driver who knows exactly where to bring you for the best experiences. Since we have a few days to explore, renting a car in Jeju is a better choice considering the cost involved (e.g. KRW32,000 x 4 days = KRW128,000). If you do not own a driving licence, a guided taxi tour would be more convenient.
If you have any questions on renting a car in Jeju, leave a comment below and we will try our best to help!
---
How does it work?
Take a 5-minute shuttle bus ride from Jeju Airport (Exit from Gate 5, proceed to section 3 parking lot 13)
Get a queue number from the kiosk when you arrive at the AJ Rent-A-Car office
Present all the required documents – International Driving Permit (IDP), driving license, credit card, passport
Opt for additional Collision Damage Waiver (CDW), a.k.a protection insurance. The highest tier (Super CDW) costs KRW49,350 with a FULL waiver of repairing fees in case of accidents. While the basic tier of CDW costs slightly lesser, the driver is liable to pay 50% of the rental fees during the repairing period and KRW50,000.
Sign on the car rental agreement and collect your car keys
Check the car for any existing scratches. Take photos to safeguard your interest!
Drive over to the checking point for a briefing on how to operate the car and the GPS
Begin your self-driving adventure on Jeju Island!
How to return?
Refill a full tank of gasoline, diesel or petrol at any petrol station
Drive to AJ Rent-A-Car return point (located next to the office where you collected the car)
Present the car rental agreement to the staff (*If you have opted for Super CDW, the check may be skipped)
Take the free shuttle bus to Jeju Airport
Tips: If you are travelling on a budget or catching a morning flight, save some bucks by returning the car on the night before your flight as the rental fee is based on daily rental instead of rental hours. While it may be difficult to flag a taxi at the AJ Rent-A-Car office, simply board the shuttle bus to the Jeju airport first and take your choice of transport back to your accommodation.
Note: Do not fret if you have forgotten to refill the tank before you return the car! There are many petrol stations located on the same stretch of road as the AJ Rent-A-Car office. The petrol staff are usually present, all you have to do is tell them the type of petrol you need and the amount (e.g. KRW10,000 (만원) or full tank)
---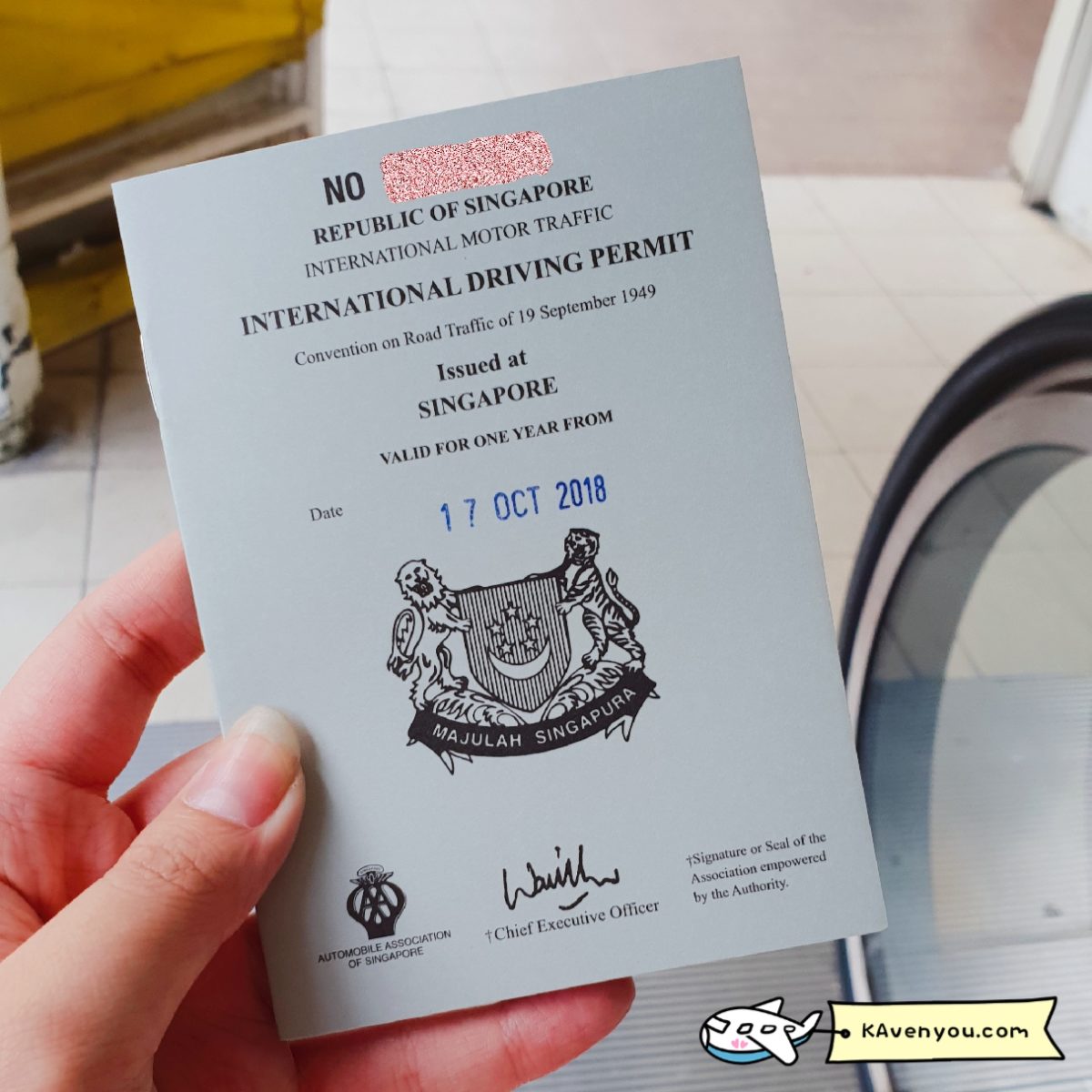 What's Required?
You must be at least 21-year-old
At least 1 year of driving experience
A valid driving license
An International Driving Permit (IDP) as shown above
A credit card with the driver's name
A valid car rental booking during your period of stay
While some countries may issue driving licenses that are international, do note that a separate International Driving Permit (IDP) is required to rent a car and self-drive in Jeju. The average processing time for online IDP application takes 7 working days. It is advisable to walk-in to any Automobile Association of Singapore (AAS) outlets to apply over-the-counter and get your IDP immediately.
In the case that you are not able to get hold of a valid driving license, be it renewal or newly issued driving licence, you may request for a copy of the "Extract of Driving License Records" as a temporary substitute. (picture shown below) For more information on the usage of the extract, do contact the Automobile Association of Singapore (AAS).
Article by Xuan Lin @ KAvenyou.com