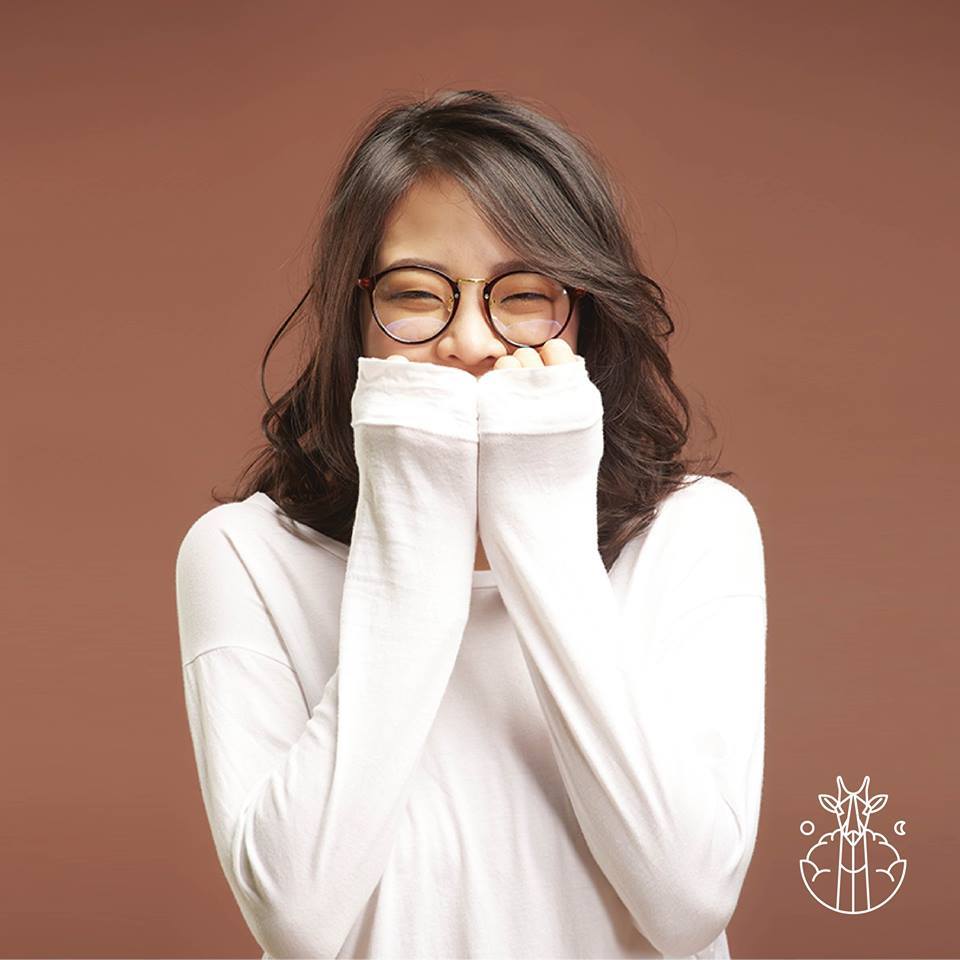 Thailand – Graduated from high school earlier in February this year, 17 year old IMAGE Suthita Chanachaisuwan (born 28 Jannuary 1998) gained fame tremendously after her audition cover of Taylor Swift's "Blank Space" went viral on the social networking sites. Many praised her fluency in her pronounciation and the number of comments requesting for a full cover of "Blank Space" were out of count. Not convinced? Watch the video here.
Before her participation in THE VOICE THAILAND, IMAGE often performed at her school events. Ever since she had the spotlight on her, her life started changing. Not only did she attained 2nd in place in the finals of THE VOICE THAILAND, she now works as an amateur singer of which she is exposed to opportunities to perform at interesting places and meet lots of people with music as their common interest. With her deepest gratitude, IMAGE expressed her sincere thanks for people who know her and appreciates her music.
As the eldest child with a younger sister, IMAGE's family were fully supportive of her dream to be a singer. IMAGE revealed that it was her mother who reminded her to participate in THE VOICE THAILAND Season 3 auditions when it began. Told by her mother, IMAGE stated making noises since she was very young and she had always sang along to the radio back then.
Questioned for her thoughts for her sudden popularity, IMAGE expressed that she was surprised, very surprised. She honestly never thought it would have gone viral, but she felt rather flattered at this moment. Being a true blue thai, many wondered how IMAGE mastered her fluent English pronounciation. IMAGE told us: "To be fluent in a certain language, it requires using that language frequently. I was lucky that English is my favorite subject since I was very young. I think I use English on my daily basis. Such as watching movies and series, listening to music, reading novels and so on."
Looking up to Taylor Swift as her role model,  Music meant a lot to her. IMAGE describes Music as her reflection – "It reflects my thoughts and feelings." Skilled in piano, IMAGE humorously tells us "I have been trying to play guitar for years now but man, it's so hard.". Apart from singing, IMAGE also loves to take photographs – but she does not consider herself a photographer.
IMAGE's message to her international fans: "Thank you so much for liking me. I am very thankful and I appreciate every single one of you."
While IMAGE is currently busy working on special projects with local thai producers and artistes, she would love to have an album of her own some time in future. We are definitely looking forward to her future works! Are you looking forward too?
Be updated!
> IMAGE's Official Facebook
> IMAGE's Official Soundcloud  
We would like to thank IMAGE for this interview!
Image credits: nut911, Image Suthita Official Facebook, The Voice Thailand Official Website.
Article by Xuan Lin @ KAvenyou.com