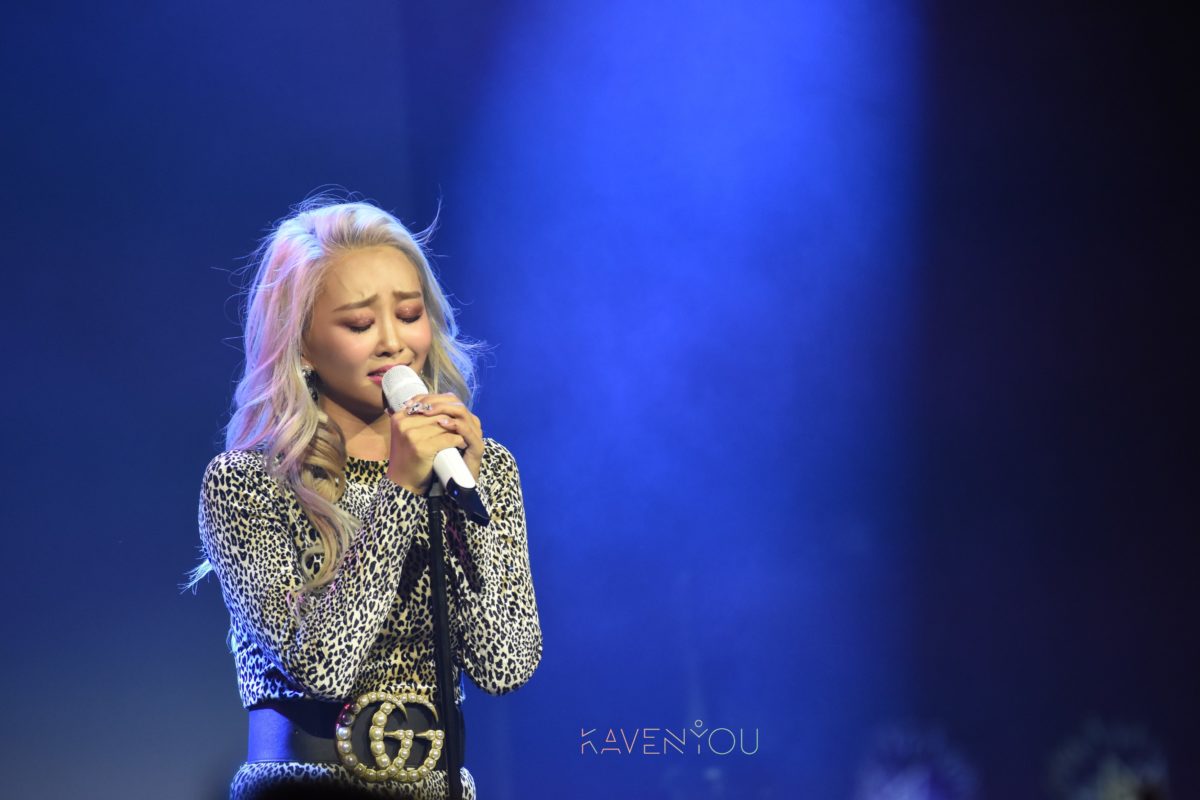 As a part of her first world tour, Hyolyn, the queen of K-pop, sets foot on the parisian stage of L'Alhambra. A tour organized by MyMusicTaste and a concert that many fans had been waiting for.
In the midst of dozens of K-Pop concerts in Europe this summer (BTS, Sunmi, Eric Nam, Monsta X, NCT, and many more…), Hyolyn opens the season in Paris. She starts with an intro that sends the audience directly to the tropics. However, it's nothing related to the heat that suddenly attacked the french capital over the week-end. Wearing her leopard playsuit, she brings the temperature up a few more degrees and makes the jungle hers.
On stage, Hyolyn knows how to hype a crowd up. The audience dances, jumps and falls… And her sexy image made the fanboys feel as if they've won the lottery (or maybe the Champions League Cup).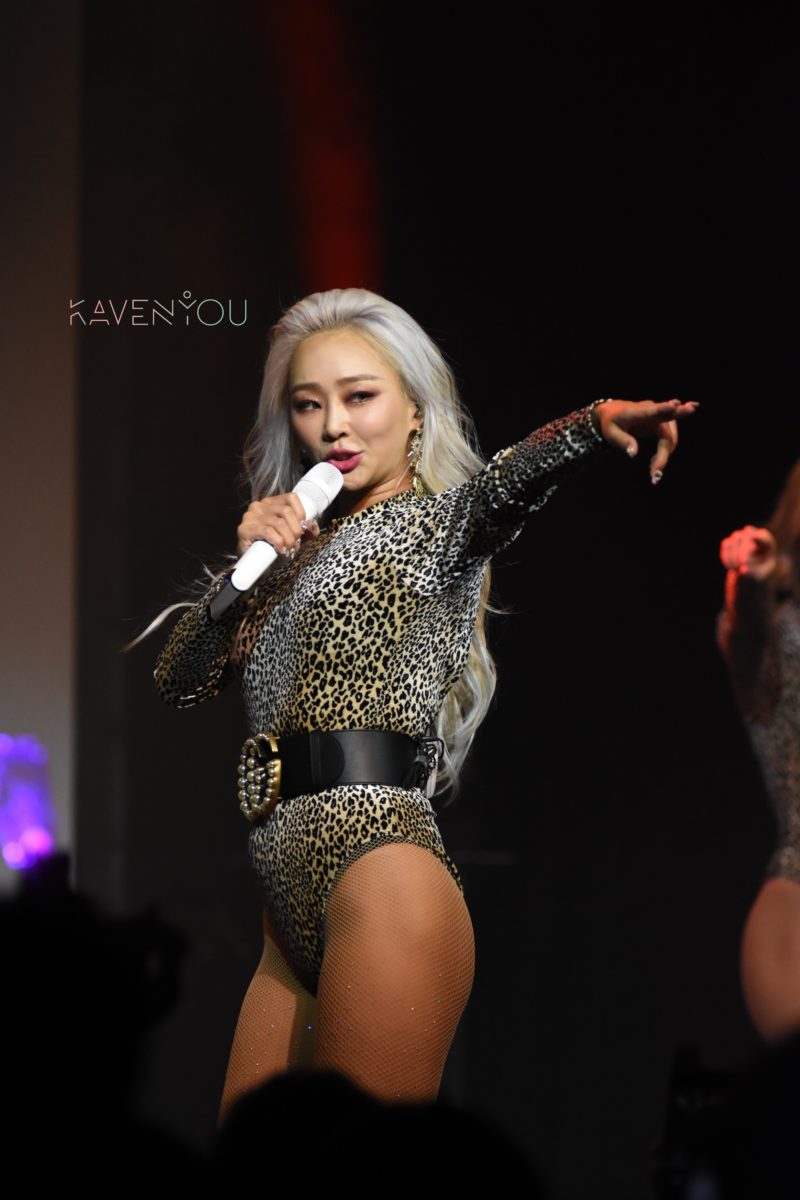 Fanboys who, actually, came in numbers. It's rare to spot so many of them at a concert in Europe, and being such a large part of the crowd. This concert alone was enough to prove that even in Europe, K-Pop attracts a large audience depending on the artists performing. The Queen of K-Pop does reign over a large kingdom !
Hyolyn, before becoming the solo queen she is now, used to be a member of Sistar. As Europe never got to see the group live for a concert, she gifts fans with Shake It and Ma Boy (Sistar19). Drama fans were also happy to hear the OST from You who came from the Stars, the popular TV series featuring actors Jun Jihyun et Kim Soohyun.
For a while, the concert halts to show a video of the singer during a work session in the United States. Hyolyn explains her worries and tell her goals : "I set up priorities and this is the public". Then comes Dally, a favorite track for both the audience and herself. She's accompanied by Cristina and Nicole, in which she found a genuine friendship.
What fans appreciate with this concert is to finally hear the live voice of the singer, who interprets a cover of Chandelier (Sia) without any mistake. They also love the duality of the artist who puts "sexy" in all of her moves all while trying to convince people that she's actually cute. The fans showed their love through a banner project during the song "You Knnow Better". A Banner that says "You've worked hard, HYOLYN-ah. We'll always be by your side". The singer was moved to tears from the support.
The artist confessed that she "wants to make concerts her whole life". It is enough to convince us that you have to go and watch this passionnate and dedicated artist, who loves her audience and her performing for people.
We thank MyMusicTaste for having us at the concert.
Article : Salima & Céline / Pictures : Soizic Cistac