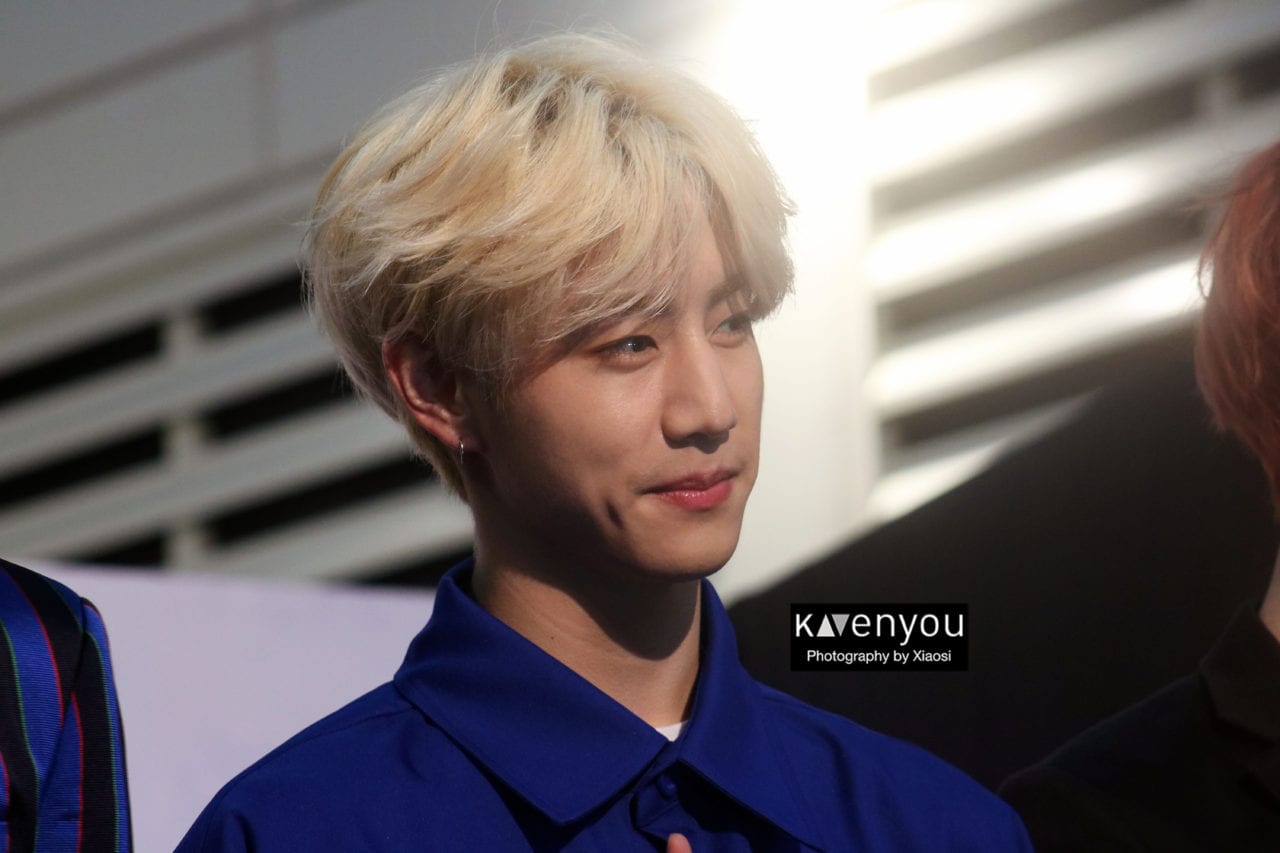 GOT7 recently made an appearance at City Square Mall last week before their first full-fledged concert, GOT7 Fly Concert in Singapore.
Dressed in casual outfits, the screams and cheers can be heard as  members introduced themselves one at a time.
The open press conference was a quick one, with GOT7 members answering a few questions from the media.
Any special segments you have prepared for Singapore stop?
Jackson: We are very excited for the concert tomorrow and we have surprises prepared for the fans tomorrow! (he then asked the fans if they are coming tomorrow, keke)
What do the members do during their free time?
JB: I would cycle during my free time.
Jackson: I would usually practice in the studio. Jackson also revealed Yugyeom been practicing RnB songs, and was asked to sing a short segment live for the fans! Junior: I will write songs and exercise when I have free time
How does it feel to finally have your own solo concert in Singapore, since your previous trips to Singapore were for fan meetings?
GOT7: We are very happy to visit Singapore again!
BamBam: I want to have my next vacation here!
Jackson: I want to live here! (kekeke)
GOT7 members ended the press conference and proceeded with their fan-sign and hi-touch event with the fans.
KAvenyou would like to thank One Production for the invite to GOT7 Fly Concert in Singapore – Press Conference
Article & Photography by: Xiaosi @ KAvenyou.com