When it comes to gourmet food, finding any of them in hawker centres is just like finding a needle in a haystack. But The Burning Oak is about to change this notion, starting with one yakitori stick at a time. Located in the newly revamped The Bedok Marketplace at Simpang Bedok, the vintage-inspired hawker centre looks like it'll be the next upcoming hipster hangout in the east.
The Burning Oak mainly serves yakitori (skewered food), with a selection of classic skewers and premium skewers, ranging from $1.50 for the classics to $6 for the premium selections.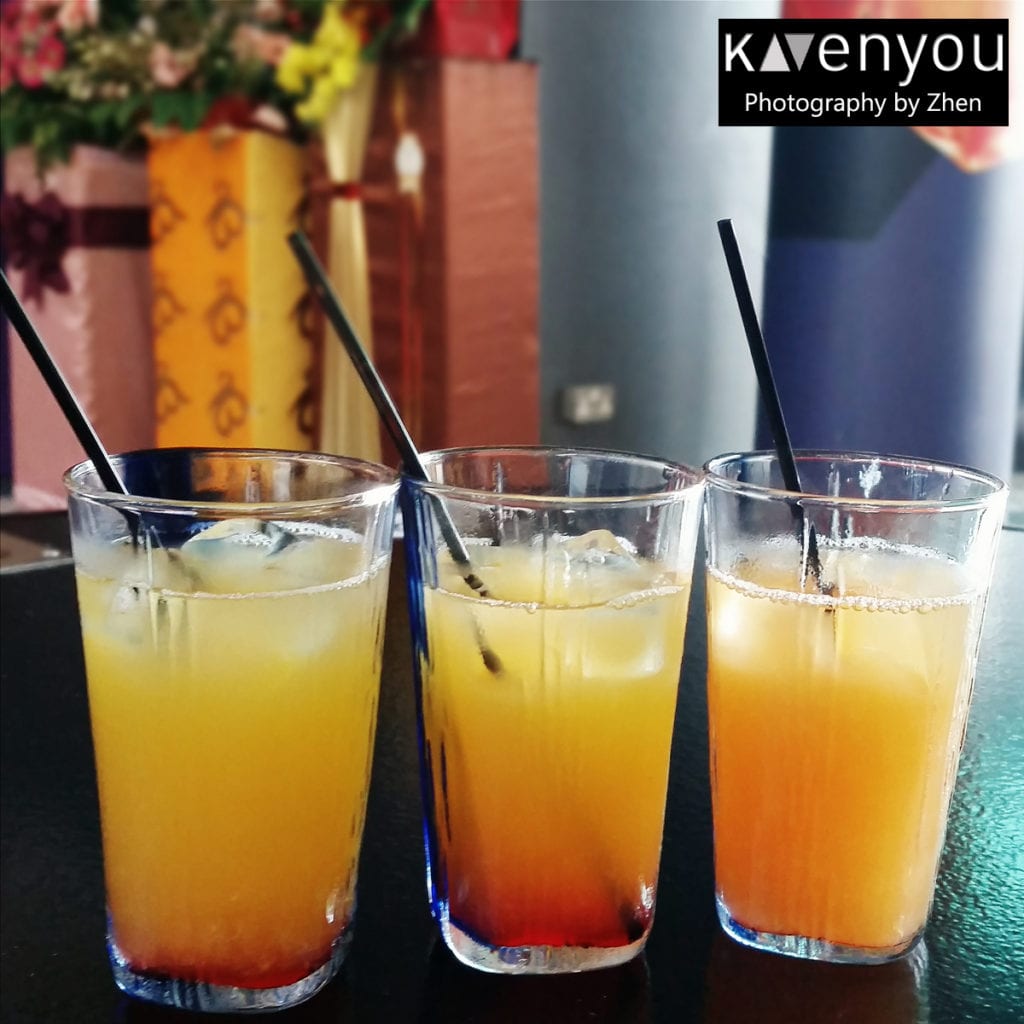 Before our food arrived, we were presented with the Sunrise – a refreshing fruity sake cocktail. Why the name Sunrise? When mixing the reddish grenadine syrup at the bottom of the glass (as seen on the 2 left glasses in the photo above), the entire drink will change into a orange-reddish hue, such as that of an actual sunrise, before settling and looking like the glass on the right.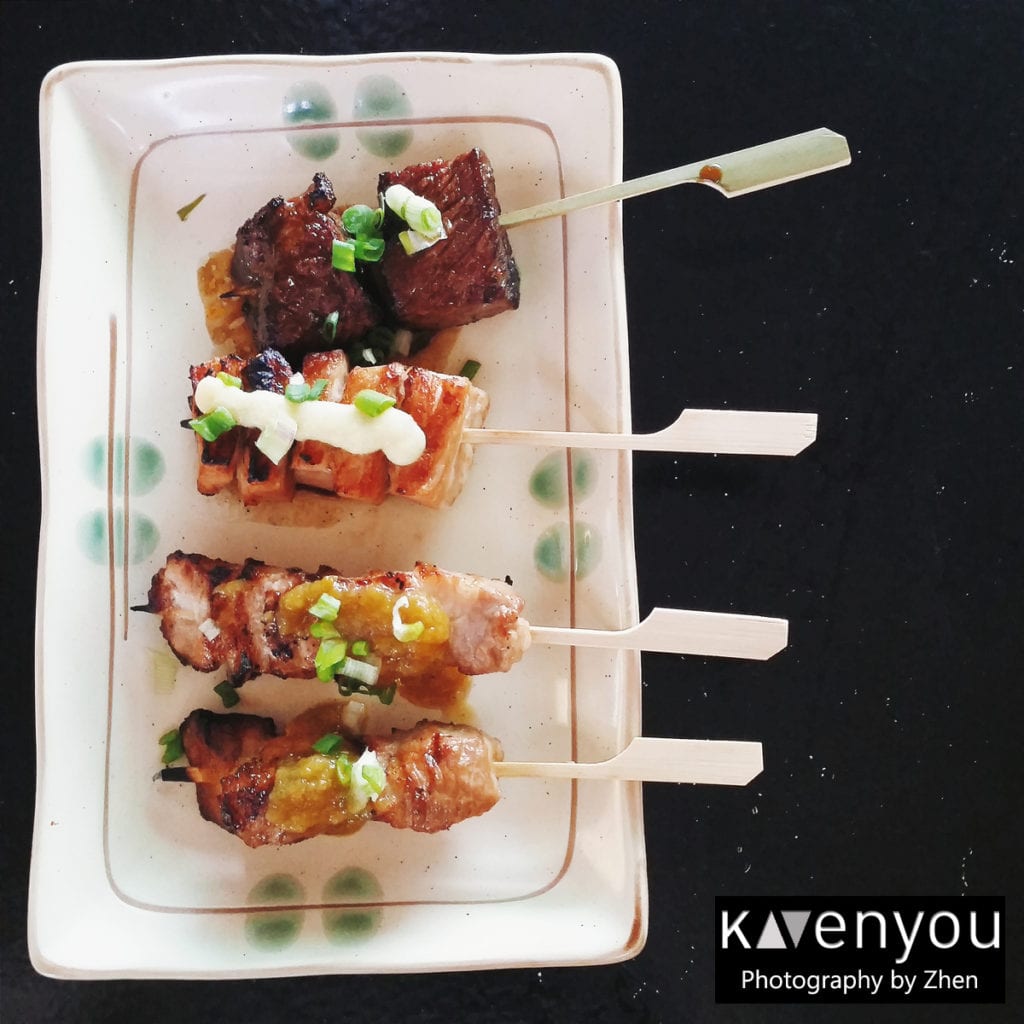 The current skewers that are available in the premium menu are the Wagyu Beef Short Ribs and Iberico Pork Cheeks. The signature dish of The Burning Oak is none other than the wagyu beef short ribs, which have to be slow cooked for 72 hours before being served. The beef was juicy and tender, which made the $6 for one stick quite worthwhile. (I would order more if I could, but I could only afford a stick… ㅠㅠ) Do take note there is a limited quantity of the beef short ribs per day due to the long preparation time needed, so do make your way down early if you do not want to miss this!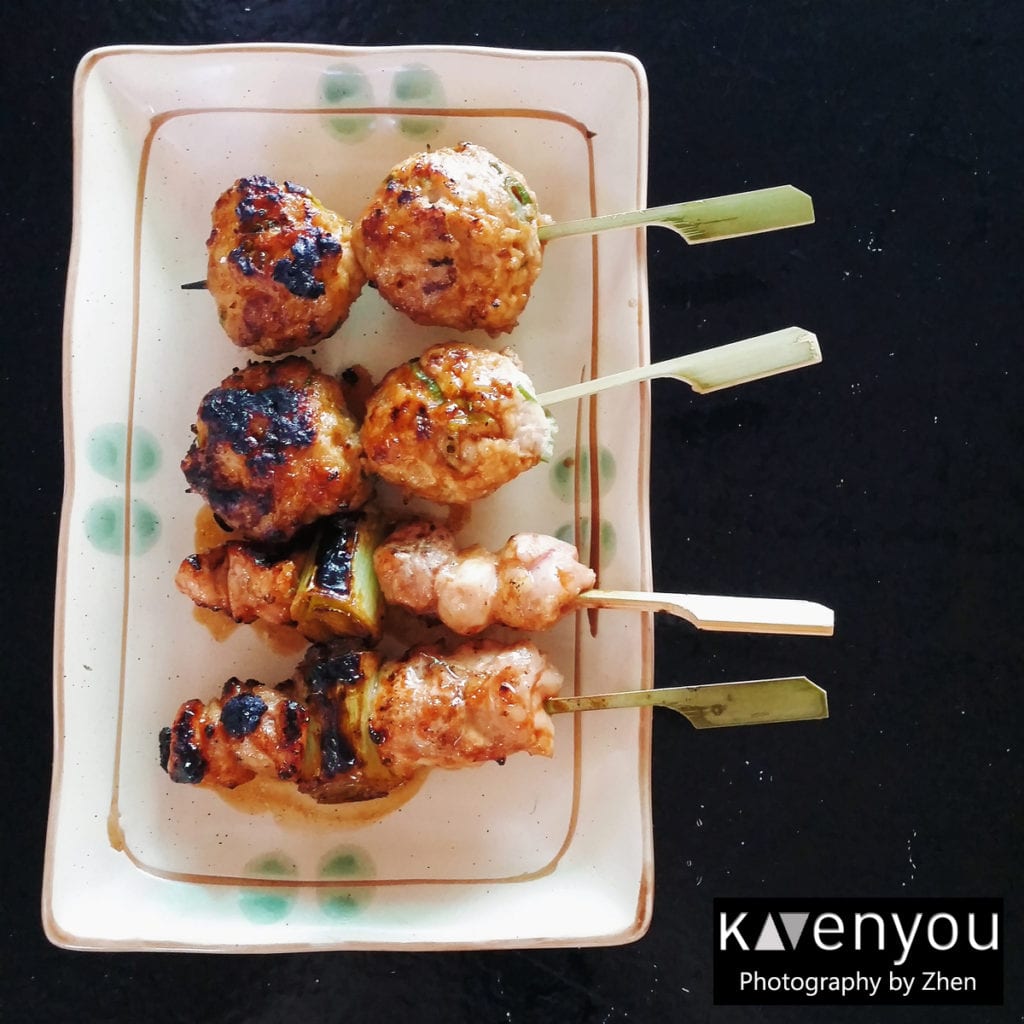 With prices starting from $1.50 for the classic skewers, it is indeed quite a steal. It's almost impossible to find similarly priced yakitori sticks accompanied with toppings such as apple puree outside. I would definitely choose this stall's yakitori sticks anytime over a certain yakitori chain store's ones.


Besides the yakitori sticks, another recommendation would be the Japanese Curry Risotto Croquette Balls. Not only was the plating for this dish visually appealing, but the balls were really yummy too. Japanese curry goodness oozed out from every bite we took, and no surprise – we cleared the plate in no time. Just make sure not to get too carried away snapping Instagram-worthy shots, as the balls are best savoured while hot.


However, as this shop is still quite new, there is still room for improvement. I will be looking forward to more yakitori choices and other innovative dishes as well in the near future.
Since The Burning Oak is located in a hawker centre, the entire area is free seating and there is no reservations needed. Just try to go down earlier, or keep your fingers crossed for available seats!

The Burning Oak
348 Bedok Road #02-16
Singapore 469560
Opening Hours:
Closed on Mondays

Lunch (Bento Only):


From Tuesdays to Fridays
12pm – 1:30pm

Dinner (Yakitori):


Tuesday to Thursdays
6pm – 9:30pm (or when we are sold out)Fridays, Saturdays and Sundays
6pm – 10pm (or until sold out)
Please note that they only do dinner service on Sundays
Website: http://www.theburningoak.sg/
Facebook: The Burning Oak
Instagram: @theburningoaksg

Read more at "KAvenyou: Your Avenue to Non-Stop Entertainment, Lifestyle and Fashion"
Article by: Zhen Zhen @ KAvenyou.com