KAvenyou Beauty Carnival 2019 – With trends moving on fast these days, and yet seeing the revival of 2000s trends (such as glitter hair extensions/ tinsel hair), what is actually the latest hair styling trends in Korea? Don't worry, we got this covered for you! To get the most up-to-date insider info, the KAvenyou team interviewed a few top stylists from renowned Korean hair salons in Singapore. One trend that the stylists have shared in common is wave (or curl) styles.
In 2019, natural hairstyle is still expected to be on trend. Styles with natural wave seem to be the more preferred style.

Catherine, Senior Director of Walking On Sunshine

For me, some of the most popular women hairstyles for 2019 could include "straight cut with in out curve at lips length", "out curl on collarbone-length hair with S-curl on crown area" and "hippie wave cut around the face-line".

Caely, Senior Director of LeeKaJa Beauty Salon
So we know the Korean Wave is going to trend, and some pretty technical descriptives by Caely; but how are those really supposed to look like?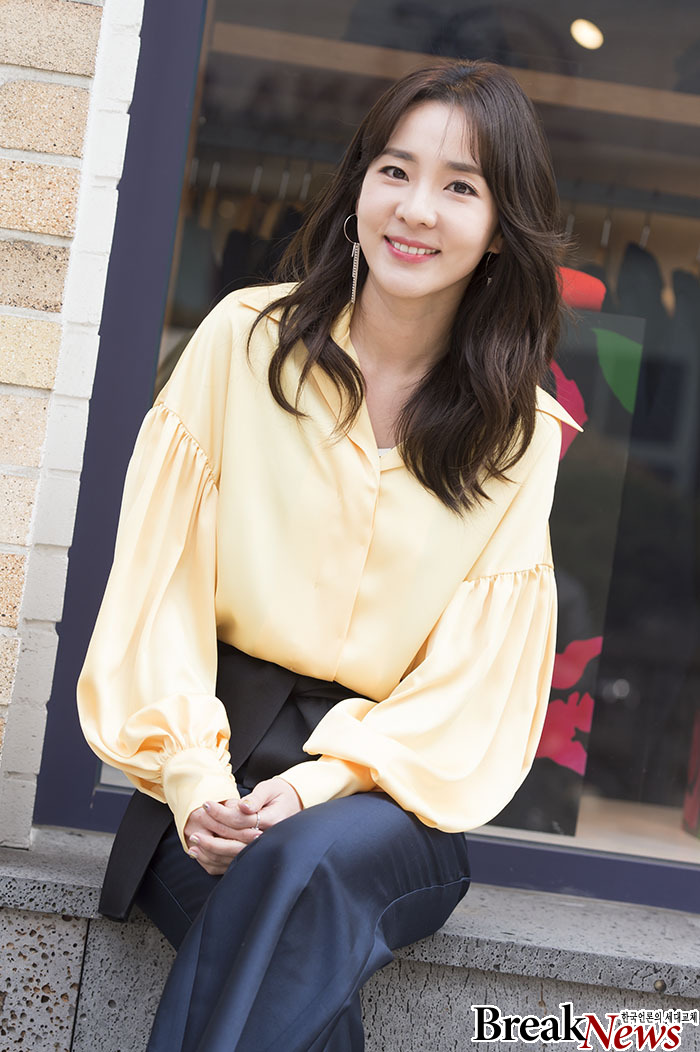 Rock those curls even with lips-length hair!
Goo Hara with Hippie perm

At least now we understand why the popularity of the Korean/Japanese perms in recent times (or do we?). Ted (Senior Director at LeeKaJa Beauty Salon) went a little further, as expected from the experts to share on how to actually achieve those Korean waves; together with some bonus styling tips.
Sulli with Hershey cut
A soft wavy perm (wet perm) will give you the natural flowing wave of the hair. Apply hair oil onto the shafts of the wavy hair, gently towards the tips, to keep hair moisturised and looking great.

A "Hershey" cut or perm (a blend of a layered and "wolf cut") complemented with a volume or C-curl perm will also deliver an alternative look. Applying hair oil to towel-dried hair to fix the natural curl in place will be sufficient for simple hairstyling.

Ted, Senior Director of LeeKaJa Beauty Salon
If you are still not convinced, we've got more evidence! Joyce Song (with over 15 years experience), stylist at Hair Plus Korean Salon shared that "Hippie Style" and "C-Curl Look" is the way to go this year.
A vintage style that is making a comeback is the Hippie Style (히피 스타일). Defined by tighter curls, big volume and wispy curly bangs, you can stand out from the crowd with this cute and energetic hairstyle. It's also easy to maintain! Simply blow-dry the roots before scrunching your curls with a curling essence or cream to let them set.

Not new to the scene is the timeless and sophisticated C-curl look. It is still widely worn as it is a classic style that fits any occasion. This style can be achieved with our Korean Perm (C컬펌) or at home with a hair iron and styling product.

Joyce Song, Senior Stylist of Hair Plus Korean Salon (Suntec City branch)
Complement those waves with accessories like Nayeon!

The hairstyling world can be so dynamic and all of creativity, but most importantly there really isn't a one style fits all solution; as the styles are often created to complement the person itself. So not to worry if most of the above gets lost in translation, because our experts will know exactly what to do. Do drop by these Korean hair salons and let the stylists work their magic on your hair!
Hair Plus Korean Salon @ Far East Plaza
14 Scotts Road #03-22
Far East Plaza
Singapore 228213
Contact: (+65) 6235 2234

LeeKaJa Beauty Salon
333A Orchard Road #03-13
Mandarin Gallery
Singapore 238897
Contact: (+65) 8133 0818

Walking On Sunshine
181 Orchard Road #03-07
Orchard Central
Singapore 238896
Contact: (+65) 8877 8800
Our inaugural KAvenyou Beauty Carnival is currently ongoing, so check out the great promotions and various giveaways by our partners!