Dazzling Cafe Singapore recently launched their much anticipated Tweety menu in December last year and here at KAvenyou, we were extremely excited to try out the new food items.
We popped by Dazzling Cafe located at Capitol Piazza for their launch and were greeted by a Tweety-themed setting of the cafe. We were invited to try some of their newly launched beverages and dessert during the break before the launch.
Homegrown local actor Shane Pow graced the event as a special guest to launch the new menu, together with the Tweety mascot. Before the actual food tasting, we were invited to attend a short workshop hosted by the chef on how they made the Tweety Lava Chocolate Toast. One of our staff even had the opportunity to recreate the toast with Shane himself!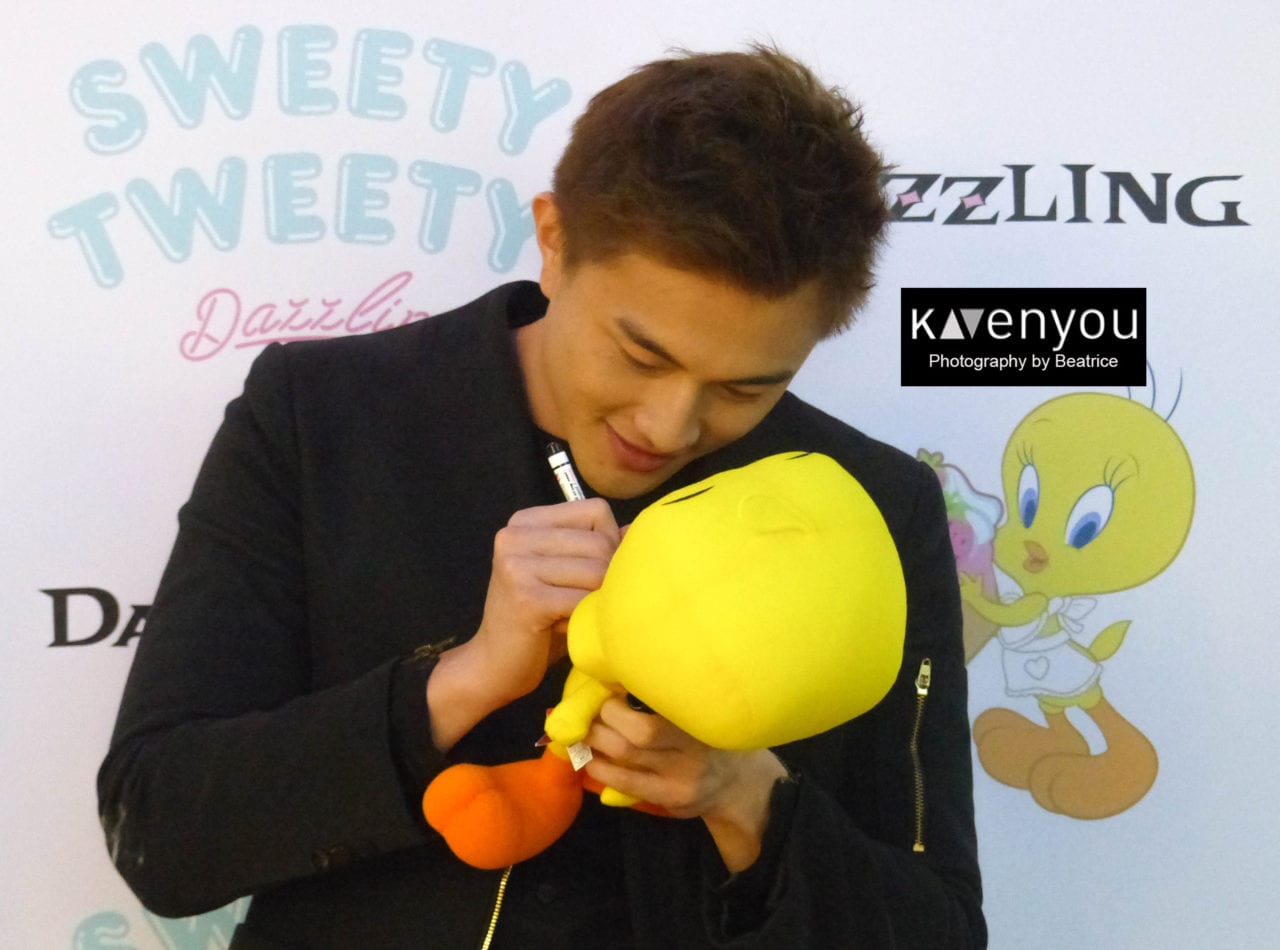 During the food tasting session, we were invited to try some of the newly launched themed food items, including the Tweety Mac & Cheese ($22.90), a cream based main dish, which is also their only main dish in the new menu. The dish, although not exactly Tweety inspired, was rich in flavour and taste. It was a substantial amount of pasta that is definitely worth trying.
Also served was the Tweety Mocha Slushie ($9) as well as the Tweety Sweet Valentine ($7), which was a lychee syrup mixed with soda and strawberry chunks. Similarly to the main dish, although not directly Tweety inspired, the drinks are of the right sweetness, hence the taste was delightful. The drinks are also handcrafted at the bar counter situated right at the front of the cafe, giving a more authentic taste to the beverages.
Finally, we tried the Tweety Lava Chocolate Toast ($14.90). As Dazzling Cafe is popular for their lava toast although they were launched just 3 months ago, we were very excited to try the dish and indeed, it did not disappoint. Topped with fruits, ice cream and pistachio crumbs, they accompanied and mixed well with the lava chocolate, giving a good blend of tartness and sweetness.
Coupled with a nice eating atmosphere, Dazzling Cafe becomes an ideal place to gather with a group of friends for great afternoon out.
Dazzling Cafe Singapore is located at:
Dazzling Cafe Singapore
15 Stamford Road, #01-85
Capitol Piazza
S 178906
Read more at "KAvenyou: Your Avenue to Non-Stop Entertainment, Lifestyle and Fashion"
Article and photography by: Beatrice @ KAvenyou