Davichi was in Singapore last weekend for their first overseas showcase – Davichi OST & Greatest Hits Live In Singapore, which was held at Shanghai Dolly on 8 January 2017.
The showcase began with "Beside Me", to which the fans reacted passionately even that Davichi felt like they were singing a hip hop song instead of a ballad!
Davichi continued with performing OST hits and songs from their own albums – "It's Alright, This Is Love", "Two Lovers" and "Love Is". The members chose to perform "Love Is" as it was their favourite song from their latest album, and they hoped that fans can go back and read up the lyrics.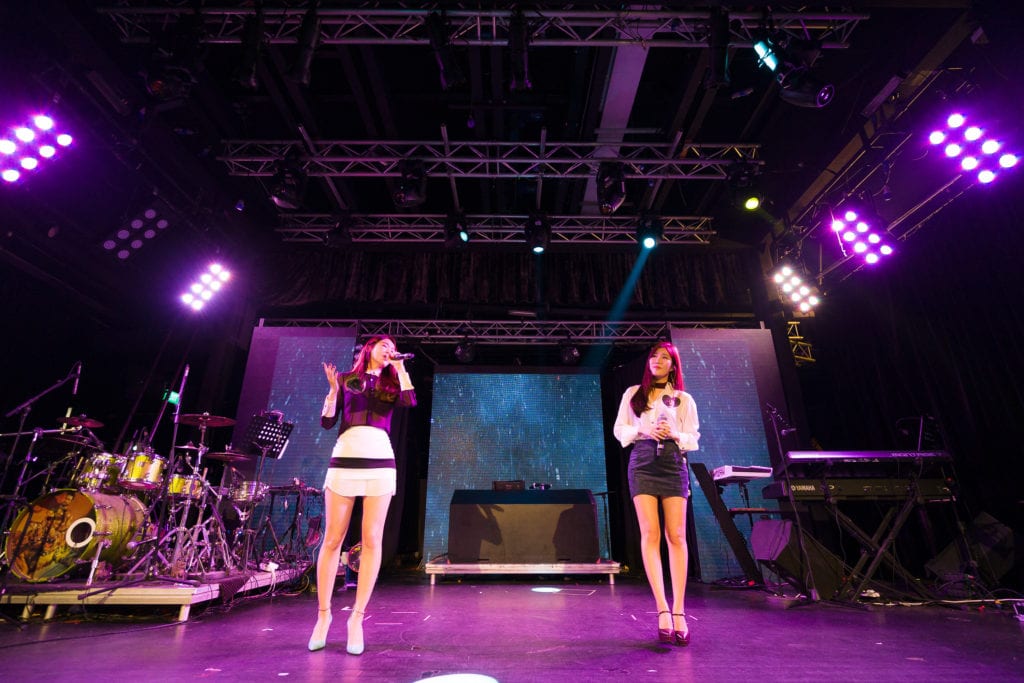 Although Davichi is known for performing ballad songs, but the members are nothing like the sorrowful music – Haeri revealed that although Minkyung is pretty, her behaviour is more of the cool type; and as for Haeri who is charismatic when singing, she is very cute and bubbly in real life. Because of their differences, they match well (they're one of the longest-lasting duo in the Korean music industry!)
The pair got to show off their cute side when they performed "Love and War", not forgetting to shower fans with plenty of fanservice in the meantime.
Davichi continued to perform their popular songs, "8282" to which fans sang along to, "Forgetting You" from Scarlet Heart OST, "Love You Even Though Hate You", "The Letter" and "This Love" from Descendants Of The Sun OST.
As this was Davichi's first overseas showcase, the members were surprised to see many fans present. To them, the only way they can give fans their love is to see them more often – and they hope fans will spread the word that their performances were really good, so that they can return to Singapore again sooner! Haeri also revealed that she is currently preparing for a solo album, and she hopes to see her fans more often.
Davichi's first overseas showcase in Singapore ended successfully with an encore performance of "Don't Say Goodbye".
KAvenyou will like to thank Mode Entertainment for the media invite to cover Davichi OST & Greatest Hits Live In Singapore.
Article by: Zhen Zhen @ KAvenyou
Official Photography by: Mode Entertainment