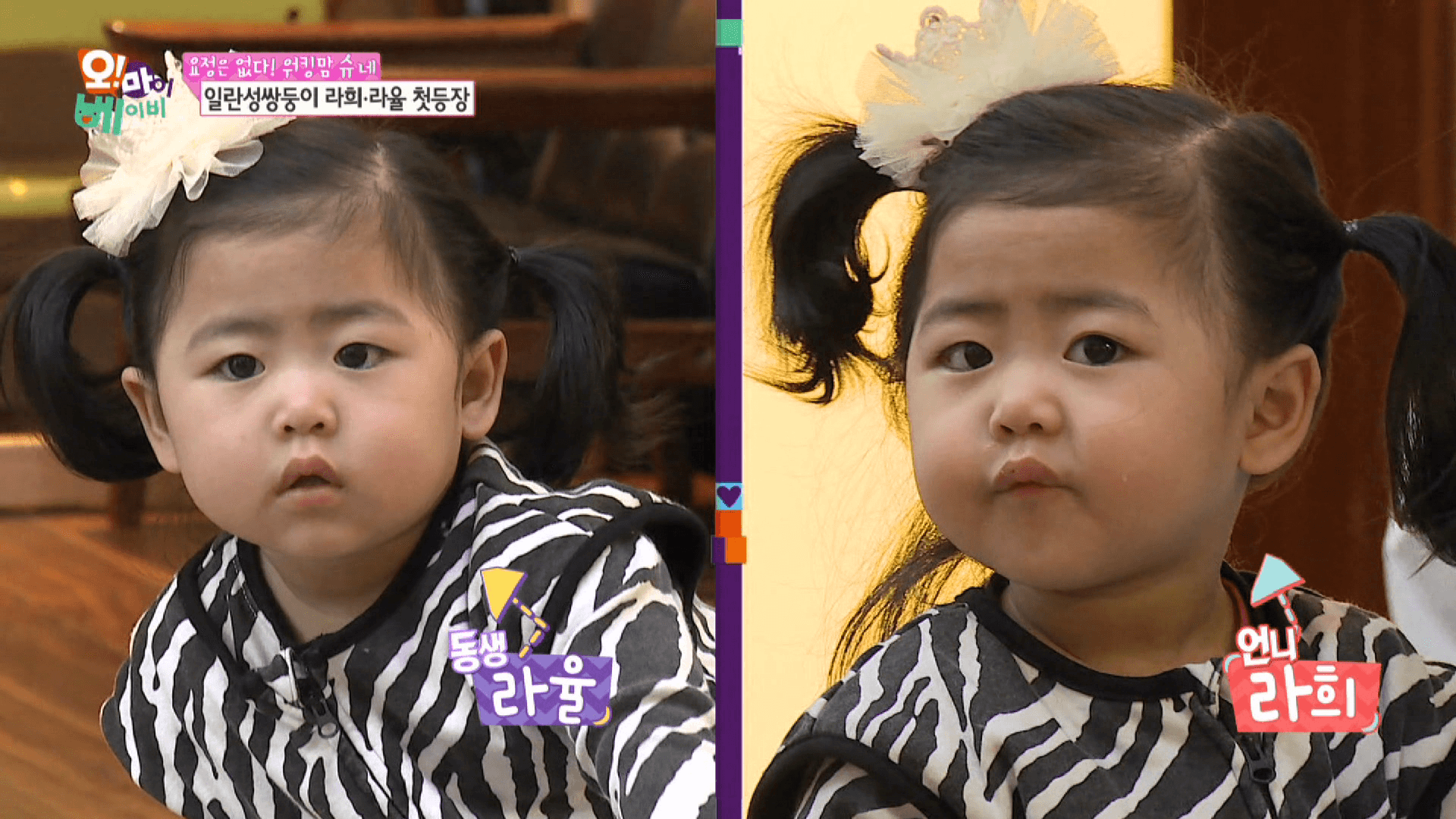 26 April 2015, Singapore – If you are lover of adorable babies, you wouldn't want to miss out the upcoming popular female twins, Ra-Hee and Ra-Yool! Former S.E.S member Shoo will be participating ONE's variety show, Oh! My Baby!
Apart from Ra Hee and Ra Yool, Oh! My Baby will also feature 3 other celebrities and their family:
Ricky Kim (American Model and Actor): Ryu Seung Joo, Taylor Tae Rin Kim, Asher Tae Oh Kim
Kim Tae Woo (Kpop Singer, originally lead singer of G.O.D)  Kim Ae Ri, So Yool, Ji Yool
Kim So Hyun (Theatre actress) Son Joon Ho, Son Joo Ahn

Oh! My Baby is set to premiere 9 May, airing every Saturday at 8.30pm. First and exclusively on ONE.