2018 is ending with the biggest trend in Korea of the year: the bunny hat.
Korean idols have been seen wearing it, and stalls peddling the hit item are also flooding the streets of Korea. During my latest trip to Seoul early December, there was already a handful of shops selling the bunny hat (and some variations) along one single shopping street at Hongdae.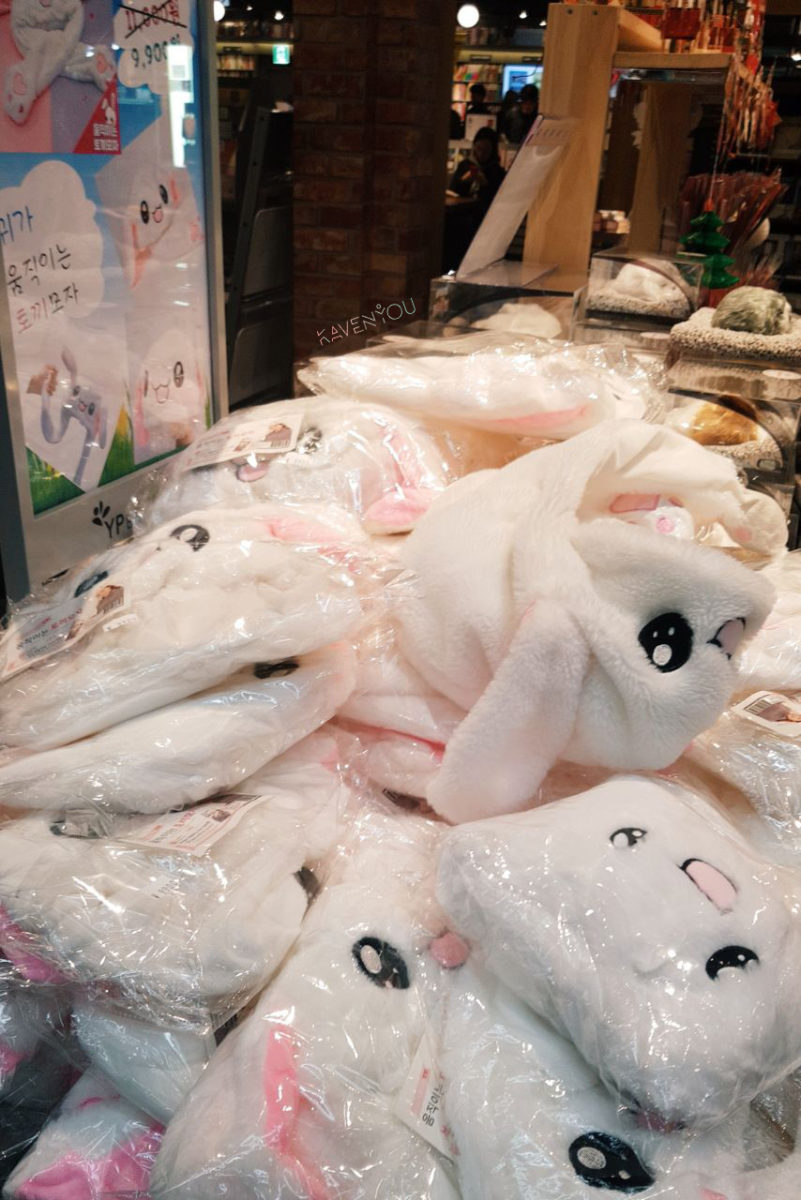 This bunny hat is not just a typical cute looking bunny hat – its bunny ears will jump up when the corresponding paws below are pressed.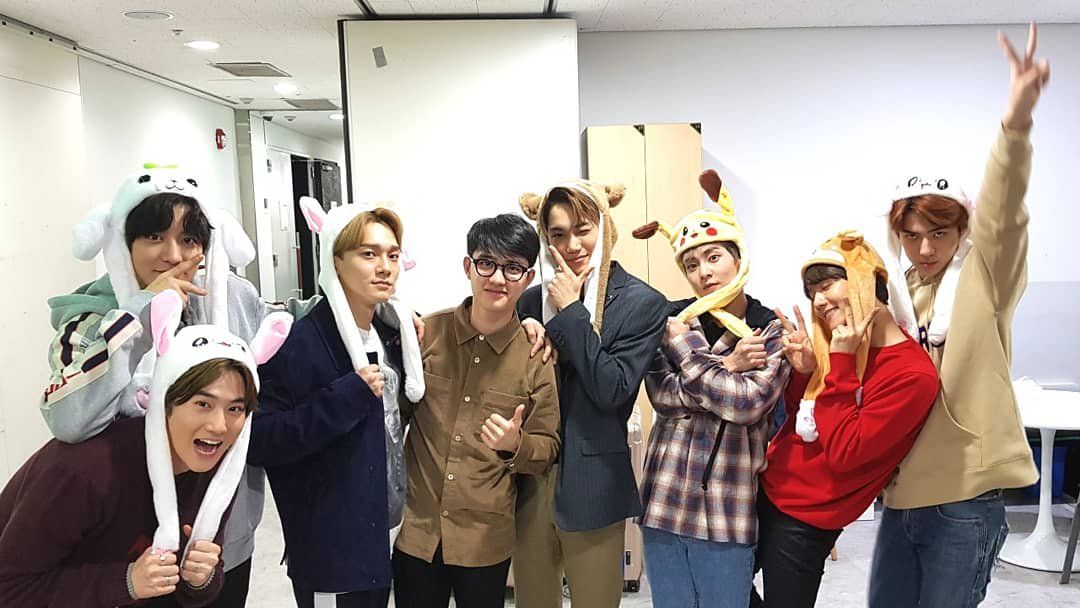 Due to its immense popularity, spinoffs of the bunny hat has emerged, such as bears, puppies and even Pikachu versions.
Birth of the Bunny Hat
According to Korea JoongAng Daily, the bunny hat was the brainchild of Kwon Young-tae, a owner of toy store 'Wally Shop' in Pyeongtaek, Gyeonggi. In the first few months of its release, the item did not see much success, and ironically, Namdaemun Market store owners found it to be too childish.
Bunny Hat's Route to Fame
The bunny hat started gaining traction when it was sold in a pop-up event at KBS lobby, which clashed with IU's comeback stage. UAENAs ended up buying them in bulk, and soon after, the same bunny hat started to gain traction on SNS channels.
♬ What is Love ♬
♩♪ (\ /) ♪♬
    (\ (\ ( 'ㅅ' )/) /)
  (\ (\ ('ㅅ'( 'ㅅ' )'ㅅ')/) /)
(\ (\('ㅅ'('ㅅ'( 'ㅅ' )'ㅅ')'ㅅ')/) /)
('ㅅ'('ㅅ'('ㅅ'( 'ㅅ' )'ㅅ')'ㅅ')'ㅅ')#TWICE #나연 pic.twitter.com/GChtxSNxmj

— 나연이랑 (@nayeon2rang) April 28, 2018
Particularly, a fancam of TWICE's Nayeon wearing the bunny hat and playing with it while mouthing lyrics to 'What Is Love' at a fansign event went viral, that she ended up being the unofficial "bunny hat mascot".
How to get the Original Bunny Hat
However, due to the market being quickly flooded with copycat products with prices mostly ranging from 3000 won to 10,000 won, most of the hats sold are not from the original creator.
If you want to support the original bunny hat, do purchase it from Wally Shop (priced at 7,500 won).
Online store: http://instashop.srookpay.com/adgj119/Detail/SAD24579594
Instagram: https://instagram.com/wally.shop